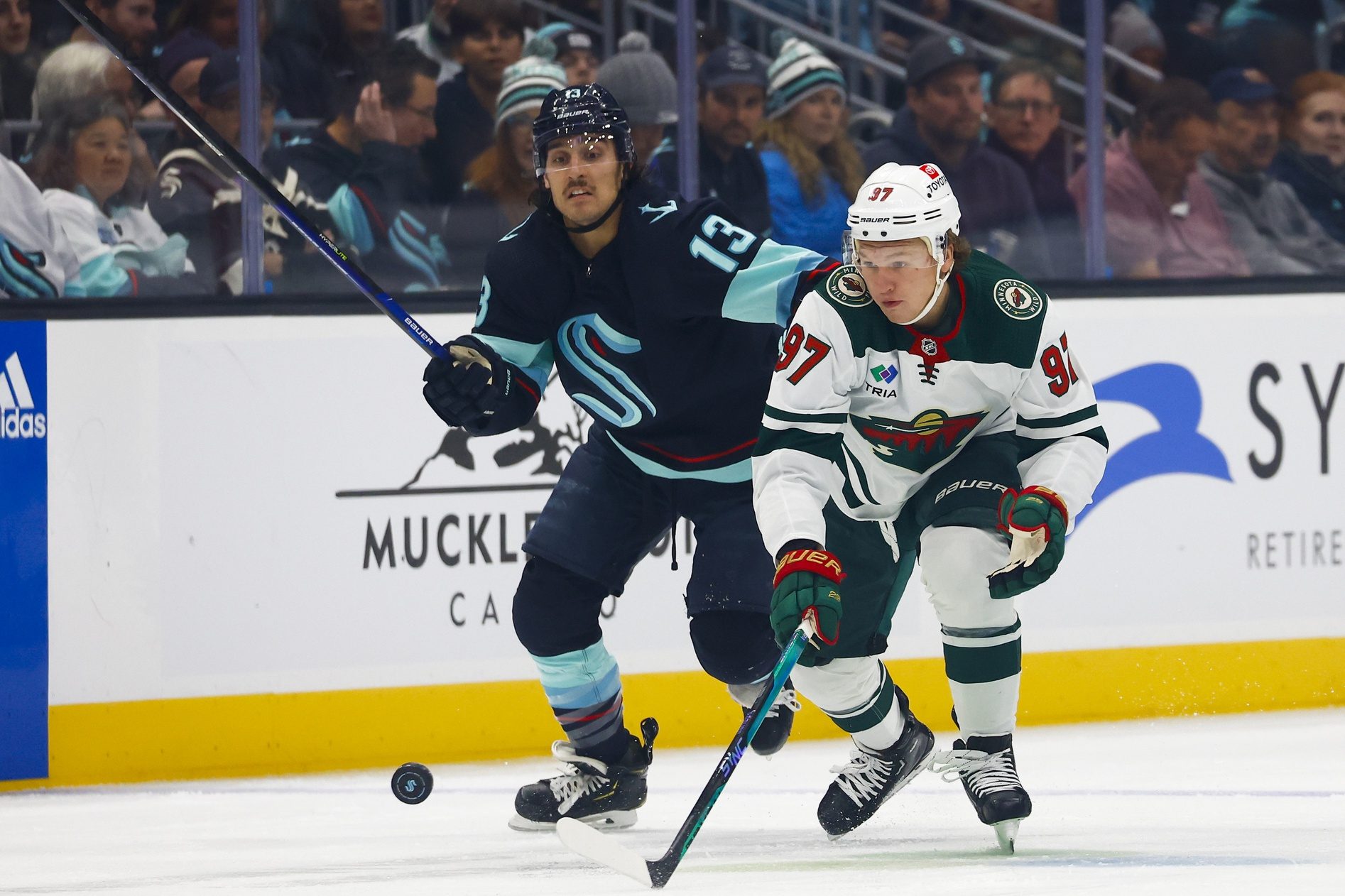 Following a disastrous 0-3 start, the Minnesota Wild have found a way to dig themselves out and find themselves back into a Wild Card spot with a 7-6-2 record after taking three of four points from the Seattle Kraken and San Jose Sharks this weekend. Being just one point ahead of the Chicago Blackhawks for a playoff spot isn't ideal, but it's manageable.
Many executives and their teams use Thanksgiving as a good barometer for how their season has started. History shows that teams out of the playoff picture by more than two or three points by then very rarely climb their way back.
By Turkey Day, the sample size is usually large enough to suggest you simply are the team your record says you are. Sportsnet performed an analysis just last season, finding that 75% percent of teams in a playoff spot on U.S. Thanksgiving every year make the playoffs come April.
So how are the Wild shaping up for 2022-23? They're in a playoff spot now, but will that last with the Blackhawks and 2021-22 playoff teams in the Calgary Flames and Nashville Predators within striking distance?
Minnesota is far from being able to breathe easily. Remember, the Wild still have four more games before you must alternate bites of turkey with a sip of a beverage of your choice to drown out your family's political debates.
There is still time to roll off a few wins to keep them in the playoff picture. However, they've had an extremely easy schedule to start the season, and they've wasted it so far. Dom Luzczyszyn of The Athletic broke down the easiest schedules played so far, based on his model for predicting future results.
According to Luzczyszyn, the Wild's 11 opponents were expected to finish the season with an average of just 87.1 points at the time they played. That was the second-weakest in the league, with just the Florida Panthers opponents sitting with an average of 86.1.
Could his model be a little off, with expected playoff teams like the Colorado Avalanche and Los Angeles Kings off to slow starts? Sure. But even then, it's safe to assume the Wild have still produced a 7-6-2 record against largely below-average competition.
That's going to have to change if Minnesota wants to stake a claim to a playoff spot by Thanksgiving. They're not only going to have to capitalize on games against lesser competition. They're going to have to start beating teams at the top of the league.
And they'll have to start now. Minnesota is going on the road against Nashville, who played the Wild tough last year, but have a points percentage below .500. Then they go on a homestand starting with the .500 Pittsburgh Penguins. However, with Sidney Crosby, take that .500 with a grain of salt.
Then Minnesota faces the Carolina Hurricanes, who are tied for third in the Eastern Conference, and the Central Division-leading Winnipeg Jets. While the Wild have looked lackluster at best at the Xcel Energy Center this year, the time is now for them to take their game to another level.
All in all, the next four teams currently boast a combined .559 points percentage, with the league average being .547. If they can't perform now against these teams, the climb into the playoff picture might turn bleak.
However, the Wild are getting healthy again. Marcus Foligno is back in the lineup, and one of these times that Jordan Greenway returns to the lineup has to stick. While their 5-on-5 offense remains a concern, their goaltending has rebounded emphatically from a rough start to the season.
Everything aligns for a solid next ten days for the Wild. With the Thanksgiving Day midterm exam fast approaching, time is running out to make their move in the standings. If they go back to sputtering, it might be safe to assume we know who this year's Minnesota Wild are: a middling team with no chance at competing for a Stanley Cup.