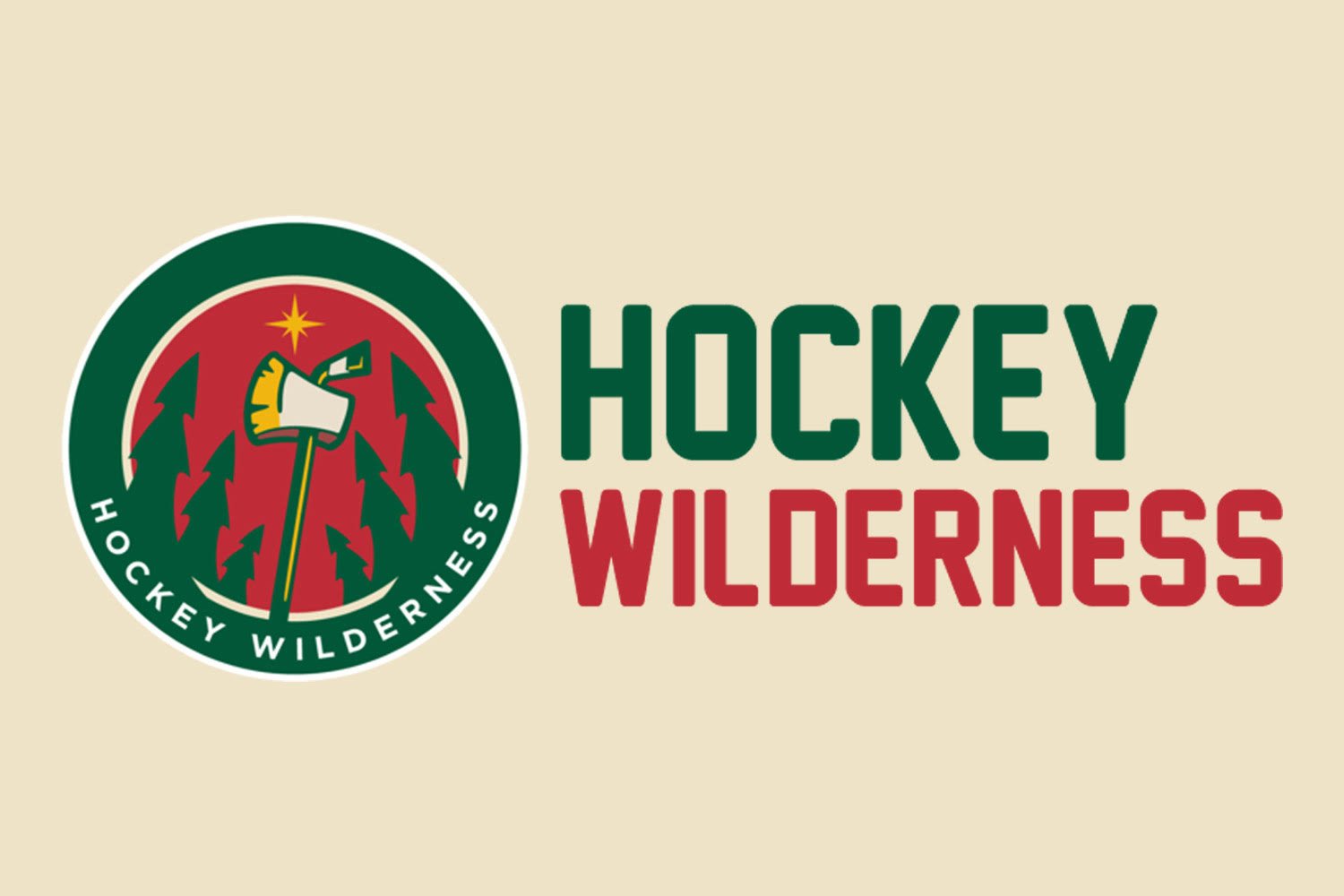 A note from the managing editor
Five years ago when my good friend Jesse Lund (of Twinkie Town fame), Tyler Bleszinski and Frank D (of Pensburgh) asked me if I would be interested in taking over what eventually became Hockey Wilderness, I always assumed it would be something fun to do in my free time. An outlet for me to talk about the team, the sport, share opinions, meet some people and give me an outlet for my writing and my venting; it was something cathartic.
I never imagined that it would be something that get me guest spots on national radio shows or provide me press credentials, locker room access, "inside information" and some amount of credibility as a leader in the new sports media movement. I never imagined that people would come to our little corner of the web over 3.5 million times or that we would have such a dedicated community of fans, followers and friends. I never imaged that 12 people would end up joining me on this ride and that one would parlay it into a national gig (you better remember the little people Yerdon).
When Bryan joined me early on, we made one promise to each other, and one promise that we make all members of the staff give to us; when this becomes work and stops being something fun, when it goes from something you want to do to something you have to do, it's time to hang it up.
With a child getting older, a rather time-intensive career, and my "free-time" no longer being so free, I cannot in good conscience provide Hockey Wilderness the level of support and effort that it (and you) deserve.
At the end of the season, Bryan and I will be leaving Hockey Wilderness. We will be transitioning off after the Wild have been eliminated, and once the post-season wrap-ups are complete, we will be leaving entirely.
I'd like to thank my wife for dealing with this little hobby of mine. Seems like an eon since we would sit on the couch, me covering the game, you working or getting more and more pregnant. Thank you for always supporting me in this effort.
I would be loathe to neglect the support from: everyone at SB Nation and Vox Media, Tyler Bleszinski, Frank D, James Mirtle, Travis Hughes, Jesse Lund, Mike Bennett
We would be nothing without the staff, current and past: J-S Landry, Daniel Chan, Bruce Ciskie, Jesse de St. Hubert, Emilie Wiener, Tony, Dan, Aaron, Elise, Agnes, Juuso, Andrew and Sealvester.
To Ryan Stanzel, Aaron Sickman, Dewayne Hankins, Pat Donahue, Glen Andresen and the rest of the Wild and Kings staff (current and past): Thanks for taking a shot on us. Glad we could be part of something amazing.
To Michael Russo: Thank you for setting an example of what a beat writer should be and allowing us to learn from the very best in the business, and for being welcoming as a member of the media. Seriously, it means the world.
To our fellow SB Nation NHL writers: Thank you, thank you, thank you. This network is filled with spectacular talent and dedicated fan-journalists. Keep on keeping on. Do the right thing. The SBN Hockey List is the greatest source of entertainment the world has never seen.
To Bryan Reynolds: Thank you. I never could have done this without you. You've been the driving force behind the site for the last three seasons. I've just been riding your coattails.
With that, it's time to be a fan again. It'll be weird. I don't remember how to cheer at a game. I'll miss the free popcorn and pop though.
Bryan's Take
If you ask the writers here at HW, you would learn that we have one overriding rule. This absolutely cannot become work. If writing for HW feels like work, it is time to move on. This is supposed to be fun, and right now, even with the Wild doing well, it just isn't much fun. Right now, this feels not only like work, but like way more work than it is worth.
You see, when I started here, I was a lowly retail worker, with little to no real responsibility, and all day to read and write about the Wild. Now, I am gainfully employed (with and by Nathan, believe it or not), and I have real responsibilities to tend to. Add in two growing daughters, a wife, two houses, a dog, and a group of family and friends that for some reason want to spend time with me, and it all adds up to too many priorities and not enough time.
It has been an amazing run, with triple digit growth in page views every year we have been here, closing in quickly on 4 million page views (we get more views in an hour here than I used to get in a year at the old site I ran), and a community that is still growing by leaps and bounds. All this due to some incredible writers that have not only given their blood, sweat, and tears to keep you entertained, by taught me valuable lessons along the way.
All the writers, past & present, have made this site what it is today.
To sum it up, this has been an incredible experience. It has led to opportunities I never thought possible. Defending the Blue Line, a Masters program, a real job, meeting some of the biggest names in the game (and I don't just mean Russo), stories that can never be told... It is going to be difficult to let all this go.
To my friends and family, let me just say thank you for putting up with the time I gave this site the last 5 years. I would be nothing without you. Let me also remind you that spending time with you better be worth it, because I freaking love this place.
What next?
We feel you will be in good hands with CH at the reins. If he gives you any grief, just remember, it's good to be King.
It's going to be a good run to the end, folks. Stick with us. Good luck, Cornelius!