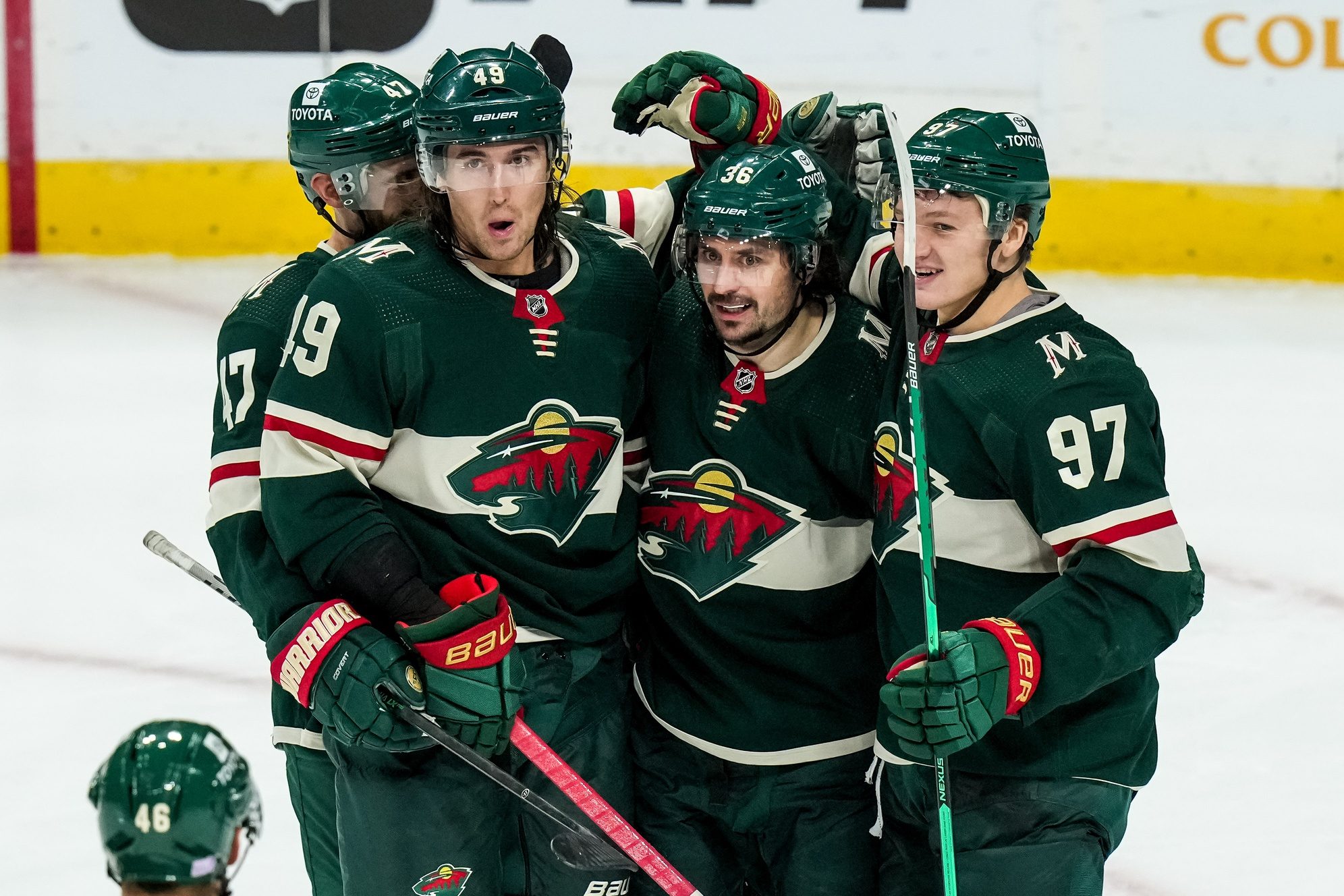 It was a delightful surprise to many Minnesota Wild fans when news broke from The Athletic's Michael Russo that Victor Rask was placed on waivers early last week. Rask has always had a bit of a knack at scoring big goals late in games, and his unique chemistry with "Dolla Bill' Kirill Kaprizov is undeniable. But it's no secret that he lacks the consistent offensive productivity expected of a player earning his salary.
The $4 million man hasn't won over the hearts of the locals since being swapped for fan-favorite Nino Niederreiter in 2017. So it came as no shock when scores of fans took to Twitter to express their excitement that he may never again don the Wild sweater.
One day later, he went unclaimed on waivers, and Rask was free to move between the AHL and NHL. Many hoped the defensive-minded center would clock time in Des Moines, but the Wild stashed him on the newly reinstated taxi squad.
Many supporters will roll their eyes at this statement, but perhaps the Wild should feel fortunate that Rask went unclaimed. They now have a capable veteran forward at their disposal. If Minnesota requires his services, he can remain on the taxi squad or spend time with the prospects in Iowa. The Wild would free up extra cap space in either instance because part of Rask's prorated salary would be taken off Minnesota's books.
Conversely, the Wild can punch his card if needed due to injuries or COVID-related absences. He'll do that Friday night, drawing in for Joel Eriksson Ek after testing positive for COVID.
The Wild have largely avoided any serious injuries for the first month of this season. But their luck started to turn when Jared Spurgeon re-aggravated a lower-body injury against the Buffalo Sabres on Dec. 16. In the very next game, Eriksson Ek seemingly injured his shoulder against the Dallas Stars and left the arena in a sling. Cam Talbot didn't make it through the Winter Classic on New Year's Day. Nick Bjugstad left practice early on Jan. 5 after handling a slash from Mats Zuccarello.
And that doesn't even cover last week. Kaprizov and Jonas Brodin got injured in the win over the Boston Bruins. On top of all of that news, Jordan Greenway, Brandon Duhaime, and Alex Goligoski worked through COVID protocol. It's been a rough few weeks for this Minnesota squad, and they are quickly learning that life comes at you fast throughout an 82-game season.
None of the players mentioned above suited up against the Washington Capitals on Saturday evening. Those nine players included the starting net-minder and 42 goals and 88 assists worth of offensive productivity. They constitute roughly 50 percent of Minnesota's time on ice this season. Due to these critical absences, fans could soak in a game that showcased their highly-touted prospects in Matt Boldy, Marco Rossi, Connor Dewar, and Calen Addison.
However, one old friend returned to Xcel Energy Center on Saturday evening. Only days after making his way through waivers, Rask once again graced Wild fans with his silky locks as he centered the fourth line between Rem Pitlick and Kyle Rau. Rask saw only six minutes of ice time over just seven shifts and was 2-for-4 from the faceoff dot by the game's end. The ice time wasn't there for Rask this time around. He doesn't frequent the penalty-kill, and the Wild found themselves in the sin bin five times throughout the game.
Ultimately, Rask was a non-factor in the win over Alex Ovechkin's Capitals because Dean Evason didn't give him any meaningful ice time. But that's fine. Rask's new role with the Wild is to suit up and fill in gaps at center or wing as needed. These last few weeks were an example of how quickly the tides can turn during a season.
The Wild withstood the adversity by relying on their young prospects this time around. Suppose a similar situation occurs later this season, and Minnesota is fighting for a place in the postseason. In that case, it'll be comforting to know they can always call on Rask over an unproven NHL talent. This type of depth and flexibility can pay dividends for a team looking to make a push into the playoffs.