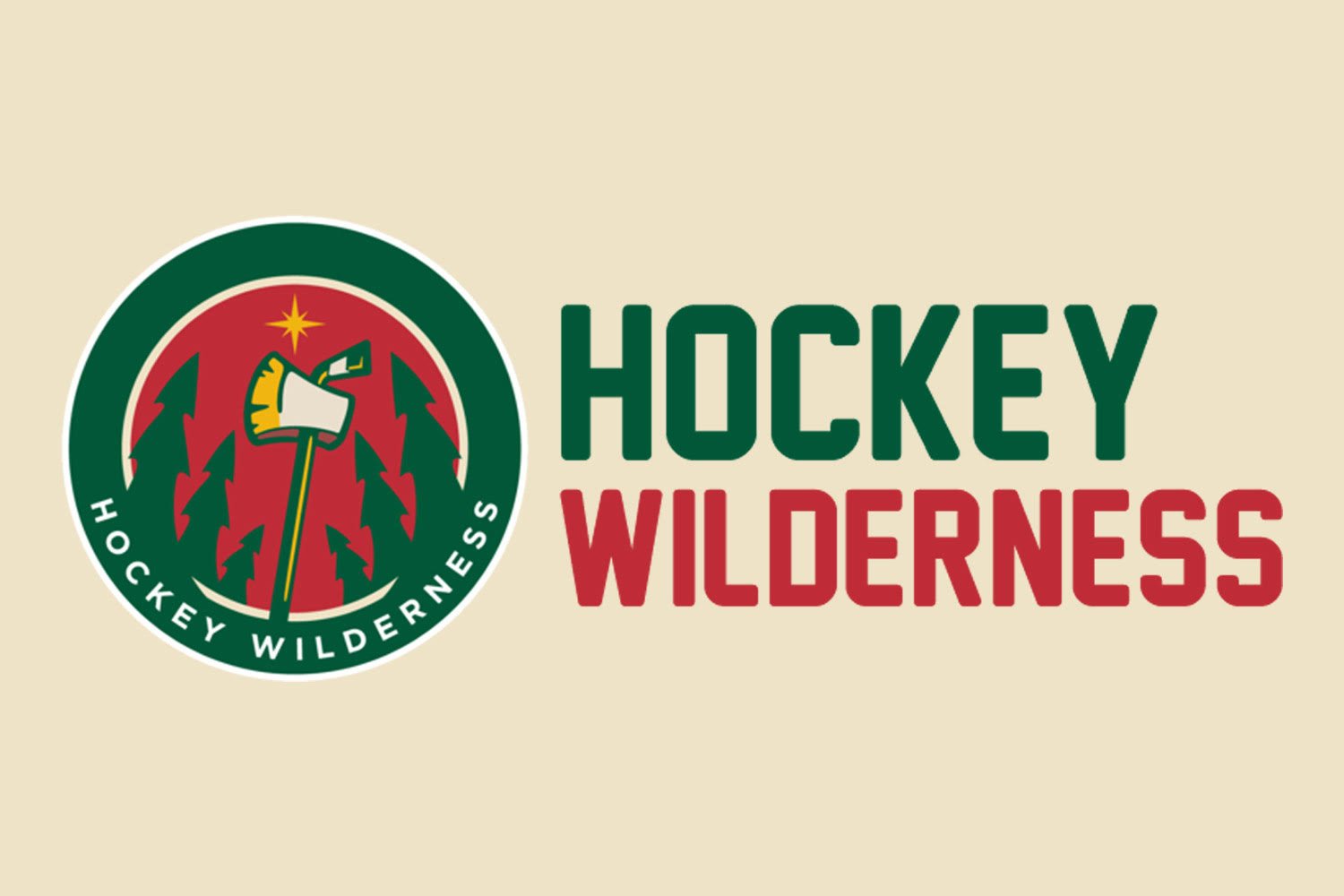 Last year at the trade deadline, the Minnesota Wild were rumored to be looking for a big name that could help them bolster their scoring. The Buffalo Sabres were in the middle of a dismal year, and open for business, loaded with big names such as Ryan Miller, Jason Pominville, and Former Gopher Thomas Vanek.
So it was not a surprise when Minnesota swung a deal with Buffalo at last season's trade deadline. What may have been a surprise was that the Wild gave up the large amount of value (Johan Larsson, Matt Hackett, and a first and second round pick) for Pominville, and not Vanek. The two players were tight, forming Buffalo's primary offensive threat. Pominville was the do-it-all forward, scoring, passing, and playing a two-way game, while Vanek (while no slouch in the skill department) was born to put the puck in the net.
The fact that Vanek had Minnesota ties, was so close to Pominville, and could potentially give the Wild a goal-scorer that meets or exceeds Zach Parise's level, has fueled the speculation of Wild fans. And I didn't even mention that the Wild would have the cap space for him after Dany Heatley's contract runs out. Since Pominville suited up for the Wild, fans have speculated that the Wild traded for Pominville partially to woo Vanek when he hit his free agency. Even after Pominville powered the Wild to the playoffs (before getting injured), it was speculated that the Wild would attempt to make another trade with Buffalo to acquire Vanek. #VanekWatch has continued to be a periphery storyline for the Wild throughout the season.
And now, #VanekWatch has faded from immediate relevance, as the New York Islanders traded 30-goal scorer Matt Moulson, a first, and a second rounder to Buffalo in exchange for Vanek's services. It is safe to say that after giving up such a haul, the Isles will not look to trade him.
But now that we can see the haul that Vanek got, and compare it to what the Wild gave up for Pominville. So, looking at those two, did the Wild make the right choice trading for Pominville instead of Vanek?
Skill Sets
As mentioned earlier, Pominville is an all-around player, while Vanek is a more dynamic offensive talent. As much as I like Pominville, I do think that Vanek would be a better fit on a team that's been as starved for goals as the Minnesota Wild. With guys like Zach Parise, Mikko Koivu, and Charlie Coyle playing strong two-way games, the Wild had, and still have, the "two-way" guy covered.
However, it must be said that Jason Pominville is no slouch offensively. In the 23 games that he's played with the Minnesota Wild, he's scored 11 goals, which would make for a 39-goal pace over an 82-game season. His 39 shots this season are second on the Wild. And while his skill set doesn't provide the Wild with very much they didn't already have, his two-way game is great for fitting in with the identity the Wild are developing under Mike Yeo.
Assets
The only problem Wild fans should have had with the Jason Pominville trade was the assets it took to get him. It wasn't even that the Wild gave up Johan Larsson, or Matt Hackett, or a first and second round pick. Those assets were all expendable, even if you were particularly attached to any one of those guys. The issue was giving up all of them.
The Islanders gave up Matt Moulson, as well as a first and second rounder. Moulson was a waiver wire cast-off from the Kings who was picked up by the Islanders and became John Tavares' running mate, scoring 30 goals three times (and was on pace to get close to 30 over an 82-game season last year). Moulson is a fabulous haul for Buffalo, as they can resign a 26-year-old (EDIT: He's 29. I thought I read 26. I'm stupid. Don't listen to me.) 30 goal scorer for cheaper than Vanek would cost, or choose to trade him at the deadline, where he should fetch an additional first-rounder, or a good prospect. My guess is that if you hypothetically traded Matt Moulson for Johan Larsson and Matthew Hackett, it could be a good trade for both teams. Maybe a slight edge to the side acquiring Moulson. I'd call the price for each trade about even.
Keep in mind two things, however. The first is that getting Pominville last season got the Wild 23 more games with Pominville than what the Wild would have gotten with Vanek, had they waited until now to make that trade. Meaning Vanek would have been more expensive at the trade deadline last season. The second thing to keep in mind that if Buffalo had wanted a roster player with value in return for Vanek last year, the Wild may not have been able to give the Sabres what they wanted. The closest player the Wild had to Matt Moulson at the time was Devin Setoguchi, who's a step below Moulson (he only fetched a second round pick last offseason).
Results
We won't ever know what may have happened had the Wild pulled off a trade for Thomas Vanek last season. But we do know what happened since Jason Pominville was acquired. Pominville was basically the Wild's only source of secondary scoring down the stretch, and before his concussion, looked absolutely stellar. The concussion given to him by Dustin Brown destroyed any value the Wild could have gotten from him in last year's playoffs, but he's rebounded strongly, scoring seven goals, and displaying excellent chemistry with Mikael Granlund. The Wild have morphed into one of the better possession teams in hockey, and Pominville is a big part of that, as the Wild get more than 55% of the shot attempts and shots that occur when he is on the ice. And, for what it's worth, the Wild managed to extend Pominville for five more years.
You can still argue that acquiring Vanek may have been a better choice, but it's hard to look at what's happened since the Pominville trade and say that the Wild didn't do well.