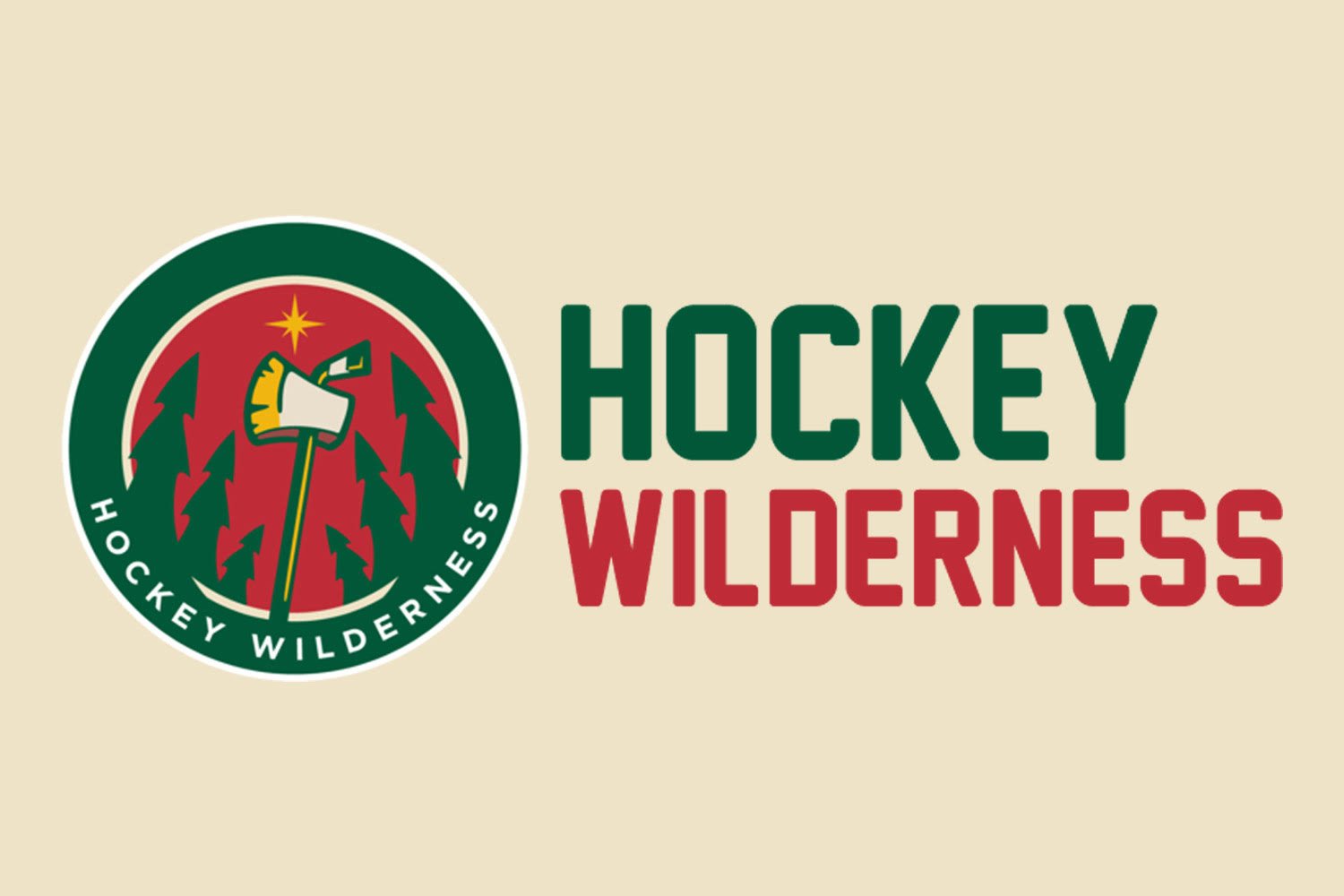 In the Wild days of yore, making a call-up from the American Hockey League required a long-distance phone call and booking a frantic flight from Houston so a roster replacement player could make the ice for game time in St. Paul. More recently, the distance was shortened by 935.5 miles as the Houston Aeros became the Iowa Wild, but a drive up from Des Moines still takes about three-and-a-half hours (not considering traffic) for an AHLer to make it by puck drop.
In 2021 and a pandemic-stricken world, the National Hockey League has made a last-second replacement as easy as calling back to the hotel.
To allow teams to react quickly to injury or illness replacements, and to more easily circumvent quarantine requirements, the NHL has allowed teams to form a "taxi squad", similar to the practice squad of the National Football League. These players can practice and travel with the team, but are considered as participating in the minors in almost every other sense. Their cap hit is considered "buried", i.e., the first $1.075 million of their AAV is not counted against the cap. In terms of compensation, players with two-way contracts receive the minor-league rate, and players on one-way deals get the standard NHL salary rate. Crucially, players that require waivers to go to the minors still require waivers to go to the taxi squad, so guys like Jordan Greenway or Joel Eriksson Ek would have to be exposed to that process just like they would heading down to Iowa.
We already have a pretty good idea of what the primary Wild roster will look like, with only one or maybe two spots up for grabs out of training camp. But beyond that, what might the Wild's taxi squad look like heading into the season? Let's start with what we know...
The Taxi Squad Rules
1) NHL taxi squads must be a minimum of four players, a maximum of six, and one goalie
2) Waiver rules still apply to any players not exempt
3) Players with contracts under $1.075 million will not count against the cap, while players over $1.075 million will count against the cap, minus $1.075 million.
Since the Wild are not right up against the cap like they are most years, they shouldn't have to bury deals in the Taxi squad like other teams might (looking at you, Tampa Bay), and they'd get no additional benefit for stashing someone like Victor Rask on the taxi squad than they would sending him down to Iowa.
So, what might the Wild's taxi squad look like?
The Locks
Andrew Hammond, G
Assuming Alex Stalock will be healthy to start the season, Hammond was brought on this year at a $700K deal for just this reason — to provide a cap-friendly option in case of injury or illness. And despite having to be exposed to waivers, at 32 years old, Hammond is unlikely to be claimed by anyone except the most desperate of teams. In any case, the Wild have to roster one goalie, and that goalie is likely to be the Hamburglar.
Low-risk veterans
Sure, these players require waivers, but they're not likely to move the needle for NHL GMs looking to bolster their playing roster, making them relatively risk-free candidates for the taxi squad.
Joseph Cramarossa, F
Cramarossa was signed to a one-year, league minimum deal in the offseason, and it's unlikely that an NHL team would claim him off waivers if exposed. Cramarossa played 59 games during the 2016-17 season with Anaheim and Vancouver, earning four goals and six assists. Like some of the other veteran names that will be mentioned, having him as a depth option for injury or illness fill in won't be exciting, but it's low risk, and protects against losing some of the Wild's more valuable prospects.
Matt Bartkowski, D
At 32, the journeyman defenseman Bartkowski has about ten years of NHL experience, and can fill in for spot duty, though at this point, there's nothing exciting about that possibility. But again, waivers isn't really a worry for a guy who's been signing one-year deals for most of his career.
Other low-risk veteran options: Dakota Mermis (D), Ian McCoshen (D), Kyle Rau (F), Gabriel Dumont ©
Waiver-risky players
These are players that will be on or near the bubble for making the day-one roster and, in a normal season, would require waivers to get to Iowa anyway. But unlike the names mentioned above, their potential could make them prime targets for NHL GMs to claim via the waiver process.
Brad Hunt, D
The Wild's power-play specialist has a low AAV, so putting him on the taxi squad as an occasional situational call-up might make a lot of sense. But Hunt has been claimed off of waivers before (from St. Louis by Nashville in 2017), and a player that can provide offensive punch on the cheap would be prized by many NHL GMs, especially in a short season. Would the Wild risk exposing a player like that, or just keep him in the press box as a healthy scratch?
Louis Belpedio, D
Every year up until now, Belpedio would be the idea taxi squad addition. He's got three years of Iowa experience. He's had a cup of coffee at the big level. Every time the Wild need a body at the last second, Belpedio's one of the top names on the call-up list. But at 24 years old this season, moving him back down to the minors (or the taxi squad) will require waivers, and the 5-foot-11, 196-pound defenseman could easily be sniped by an NHL team looking for defensive depth. The only factor that might protect Belpedio is a rule that teams that claim players off of waivers cannot add the player directly to the taxi squad - they have to go to the main roster (stick tap to Pension Plan Puppets for that info). Either way, if Belpedio doesn't make the team, he's going to face the waiver wire. And if he's still in the Wild system after that, putting him on the taxi squad is a no-brainer.
Gerald Mayhew, F
#GerryTime is facing the same problem as Belpedio. He's not quite good enough to earn a full-time spot on the primary roster, but trying to sneak him through waivers to Iowa or the taxi squad could likely mean the end of Mayhew's run in the Wild system. Mayhew scored two goals in 13 games for Minnesota last year, and his energy is exactly the kind of spark you want to have in your back pocket. But since Mayhew is a long-shot to make the opening night roster, the Wild might have to take the chance and stash him on the taxi squad, especially if the AHL isn't up and running when the NHL season starts.
The Waiver-exempt
Waiver-exempt prospects are either young or don't have enough NHL time accrued to make them waiver eligible, meaning they can be brought up or down on a whim. Even if they don't make the first iteration of the taxi squad, they can fill in later during the season should there be a rash of injuries or a breakout of COVID positive tests or quarantines - or if the Wild want a glimpse at some of their younger prospects.
Kaapo Kahkonen, G
As we saw last year, Kahkonen is ready to go for a fill-in role should he be called upon. And if the Wild do want a waiver-free experience with their practice squad, their 24-year old Finnish goaltender does fit the bill. Should Stalock's injury linger into the regular season, Kahkonen on the traveling practice squad makes a fair bit of sense.
Calen Addison, D
Addison came to the Wild in the Jason Zucker trade and was one of the top prospects for the Pittsburgh Penguins. He's a talented defenseman, and while he also has zero NHL experience, the Wild might want to see a bit more of how he looks while practicing with the main roster. Keeping him on the taxi squad means the Wild do so without worrying about losing their prospect to waivers, but the same rationale applies to sending him down to the AHL, so it's more likely he'll get some more seasoning in Iowa. But seeing him on the taxi squad sometime during the season wouldn't surprise.
Nico Sturm, C
I'm expecting Sturm to fight for a center spot on the main roster, but should he underperform (or some of the new acquisitions rise to the occasion in training camp), the undrafted college free agent could be stashed on the squad without risk. By all accounts, Sturm should be ready for a stint in the NHL, but should he be rusty in training camp, the taxi squad might be a good place to put him until his game gets up to speed.
Mason Shaw, F
The oft-injured but promising 22-year-old forward has spent parts of the last three seasons with the Iowa Wild, and might be ready to see some taxi squad time with the big club, especially since this is Shaw's last season to play with the Wild and not require waivers to go back down. A solid training camp would help ensure his taxi squad participation as a distinct possibility.
Brandon Duhaime, F
Another 22 year old on the cusp of requiring waivers next season, the 2016 fourth-round draft pick spent last season with the Iowa Wild after completing three years with Providence College in the NCAA. Scoring only 20 points in 63 games, he might not be totally ready for NHL minutes, but like with Shaw, the Wild might want to see him at least practice with the St. Paul squad before such a decision would require risking losing him next year.
Other waiver-exempt options: Mitchell Chafee (F), Connor Dewar (F), Damien Giroux ©, Will Bitten (F), Dmitry Solokov ©, Fedor Gordeev (D)
One last wild-card...
Marco Rossi, C
The Wild's 2020 first-round pick just completed his World Juniors stint with Team Austria, and has to be champing at the bit to join Minnesota's training camp, as he's currently enduring a seven-day quarantine before he can take the ice. While it's possible the talented centerman could make the team out of camp, it's more likely that the Wild would opt to not burn the first year of Rossi's entry-level contract, and instead send him back to his Swiss League team in Zurich. But since taxi squad participation doesn't count as NHL time served, the Wild could theoretically put Rossi on the six-man roster, get him practice time with his future NHL teammates and still slide his ELC to 2021-22, all while avoiding any waiver risk. I don't think it's going to happen, but it's something the Wild will definitely have to weigh against sending him back overseas where they can't control his development or monitor his protection from COVID.
Final Predictions
HW's prediction for the Minnesota Wild's initial post-training camp taxi squad:
Andrew Hammond, G
Nico Sturm, C
Gerald Mayhew, F
Mason Shaw, F
Louie Belpedio, D
Matt Bartkowski, D