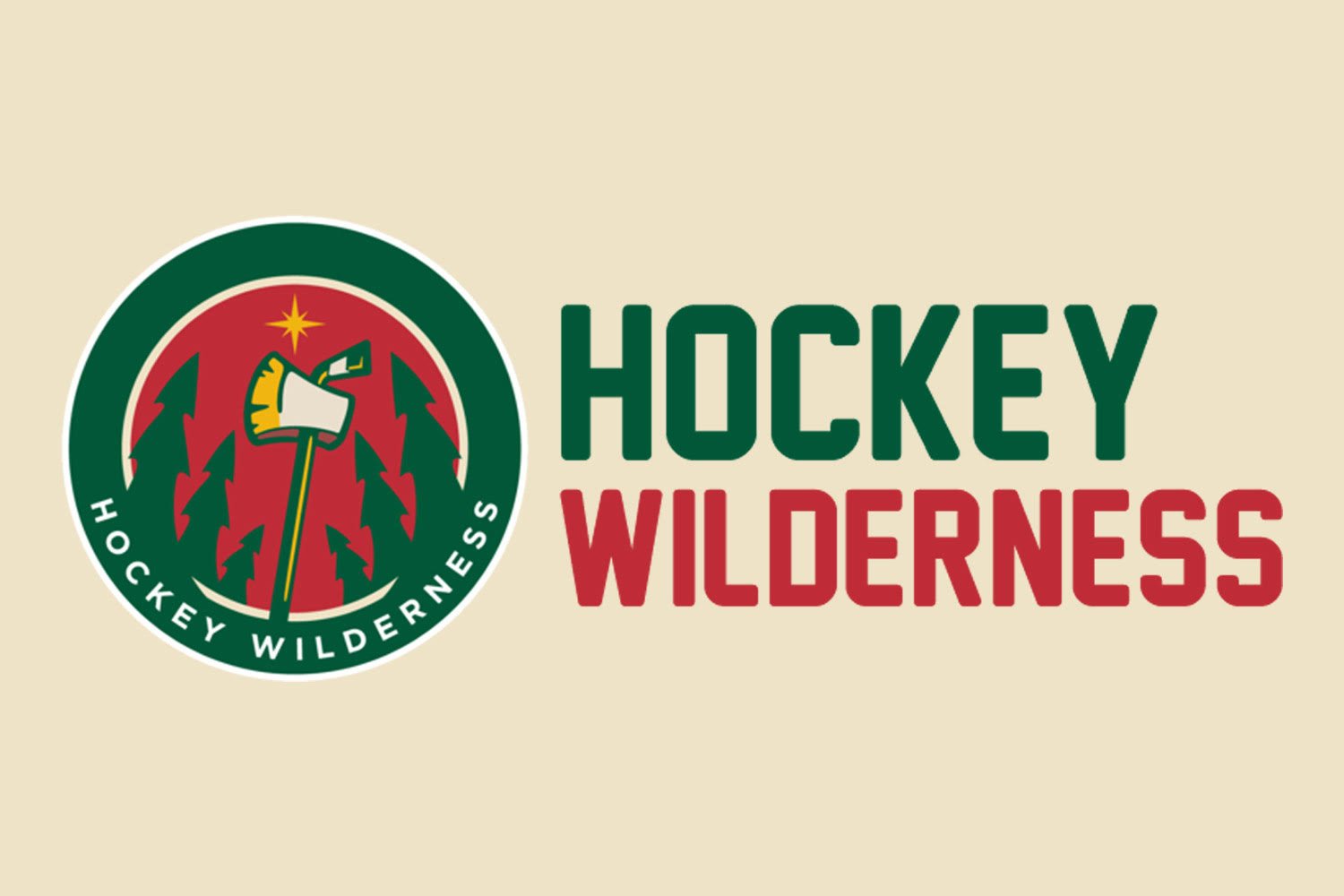 There are more ways to improve the Minnesota Wild than signing Thomas Vanek, Ryan Miller, or Matt Niskanen this offseason. So, leading up to the draft, Hockey Wilderness is going to look at 15 potential trade candidates around the league for the Wild to target.
Andrew Who?
The Hockey News lists his strengths as:
Translated, that reads: "Ladd plays a physical game, but knows how to score. He is fast-moving, but has difficulty creating his own scoring opportunities." His main 'weakness' on the same website is that his "scoring prowess lacks consistency." In other words: Ladd isn't going to be a goal machine.
What I really like about Ladd is this: in Winnipeg, he is their "Koivu," and by that I mean both their Kaptain, and the guy who they rely on to drive their possession and play a two-way game. That's what he's had to do there. In the past 3 seasons, Ladd has posted CF%Rels of +4.4, +3.0, and +6.6. Furthermore, his Goal-For%Rel (same thing as Corsi, but now exclusively goals scored while he was on the ice) was +7.2 and +13.4 in the past two seasons. His team is scoring more goals while he is on the ice.
Another piece of the Ladd puzzle which I like is his ability to score with so many techniques; wrist shots, snap shots, deflections, tap ins... Ladd can score them all. He also shows a nice ability to elevate the puck- something Wild seemingly could not do in the (albeit small sample size) of the playoffs this year.
Why Would Winnipeg Give Him Up?
Let's not kid ourselves, while Ladd isn't the goal-scoring phenom we want, he is no slouch either. He is the captain of the Jets, and one of their central players. All that said, He frankly isn't a high enough level player for a team to truly build around. This offseason, the Jets have over 20 free agents, both UFA's and RFA's. Although they have a healthy amount of cap space, 4.4 million (Ladd's current contract) is nothing to sneeze at. They could be looking to move him for cap space reasons.
There were also rumors that Ladd might get moved before this trade deadline, though the likely destination at the time was Edmonton. The rumors centered around the fact that Ladd was not repeating his shooting per cent age of the previous season (14%). Furthermore, the Jets are rebuilding, and while they certainly have a number of talented individuals at their core. They also have a number of promising youngsters, much like the Wild. The biggest asset that Ladd brings to Winnipeg's table is his experience. His production is consistent, but not stellar, and certainly not the level you'd want from a guy you rely on to carry the team.
Winnipeg is looking for young guys who can add to their bumper crop of promising prospects, or for veteran performers who can lead in stats as well as in experience. Ladd is neither.
What Would Ladd do for the Wild?
Without needing to concentrate on driving possession, Ladd can focus on production. He is, in many ways, a second Pominville. This chart has a lot of interesting information. While I don't necessarily trust heat maps fully, it's clear that while Pommer is capable from either dot, Ladd is truly effective around the net and from the left playoff spot. However, think back to Nino's 2 snipes on Varlamov in round 1 of the playoffs- both were from the right dot. Imagine these two guys torturing a goalie from both dots, with a center to hold possession, and D-men throwing pucks from the blue line. Obviously that's a best-case scenario.
Another possibility: Ladd is a stationary scorer from the spot, or a dirty goal-scorer around the net. Ladd's big body can be a great presence, which can be an asset also. Granlund controls play, and is a main puck-mover. Ladd is around the net or playoff spot, with Coyle on the other end, or Fontaine adding his offensive abilities.
Ladd's Contract Situation
This is the largest snag in a trade scenario. Ladd grew up a Jets fan, and as such worked in a modified no-trade clause when he signed his contract, which doesn't expire until 2016. The specific language of the MNTC is not available, but it's a safe bet that Ladd would need to approve of all trades. That could happen for a few different reasons. As I mentioned above, the Jets are moving towards a younger core, and Ladd is not the skill level they need for a veteran player. In addition, Ladd has already gotten on the nerves of the GM in Winnipeg; an NTC does not protect from a buyout, and Winnipeg has both amnesty buyouts left. If the GM is dissatisfied enough with Ladd's play, that is an option. Furthermore, Ladd could be reassigned to the minors, where he would go to waivers and could be picked up- moving around his NTC.
Neither a buyout nor reassignment is particularly likely, however. If Ladd is not picked up while on waivers, the Jets would then be paying someone 4.4 million dollars to play in the AHL... yikes. In addition, the Jets don't have anyone to fill Ladd's role, yet. Therefore, to get them to go for the deal, the Wild would likely need to offer them someone to play on the left wing. Coyle as shown a lot of promise there, and plays a similar style to Ladd, but is younger. On the other hand, Zucker or Fontaine could be offered as a younger, more mobile option if the Jets wanted to go that route.
A last option would be for the Wild to re-sign Moulson and trade him for Ladd (or Winni could simply pick him up after trading for another player, or straight picks). Moulson would provide the Jets a player who could focus on scoring, and can constantly produce more than Ladd has- something their GM seems interested in.
In order for Ladd to go for this type deal, the Wild would need to offer him something, even if that something is simply a chance to be on a better team, in a city that is very passionate about their hockey.
This hurdle is not easily cleared- again- there's a reason Ladd is an honorable mention. This trade wouldn't be a quick affair, but it could be very beneficial.
Lines for Ladd
This or this are potential configurations if the Wild were to trade Coyle (and a pick or 2) for Ladd. Another option would be trading Fontaine or Zucker instead of Coyle, in which case simply shuffle those players around. Which lines Ladd plays on is completely up to Coach Yeo and his staff to see how creative they can be. He is a bit of a jack of all trades, and a master of none, but that provides flexibility. He cannot play off the left wing, but anything we need doing on that wing, Ladd can do. He has been effective in Winnipeg both on the penalty kill as well the power play, and could fill parts of those roles at all.
In short: Ladd is a player who provides Yeo with many more options for offensive styles, systems, and strategies. He is no one's first choice, but if the Wilder were to find a way to pick him up, they'd be adding a solid player with a range of skills to help win games. As exciting as our young prospects are, they are just that: prospects. It's great to say Nino re-emerged in the playoffs, and that Erik Haula looks to be the "teen wolf" of hockey, but until they show that in the regular season, it's all guesswork. Ladd brings experience, consistency, and experience. The balance of experience and young guns is vital, and as Tony stated last week: the Wild need to win now.