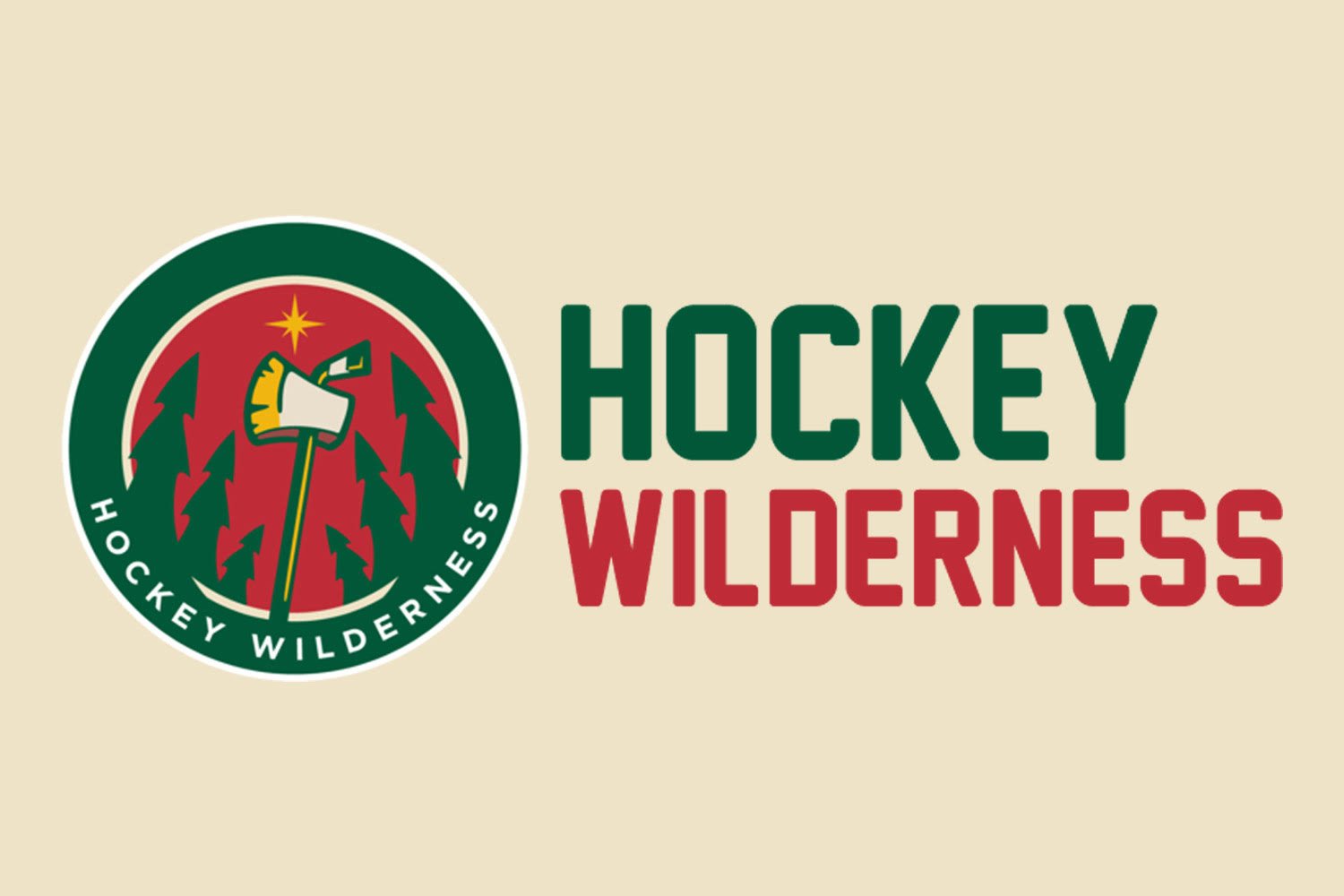 The central character in the Minnesota Wild's resurgence last season, Kirill Kaprizov, is still for the coming season. The Wild did extend a qualifying offer to the 24-year old winger, but rumors of his unwillingness to commit long-term to a team "he has no allegiances, no ties" have run amok.
Presently on vacation back in his home country of Russia, Kaprizov is potentially seeking a bridge deal that might provide him with a lengthier track record of success for his next contract negotiation. Bill Guerin has built up an impressive amount of assets in his short tenure as GM of the Wild. With potential UFA targets already explored — which you can read about in more detail here — what sort of pieces might be available on the trade market?
Here is a rundown of the Minnesota Wild's projected forward lines, as well as the shortlist of UFA targets from yesterday's post, including the players rumored to be already off the board.
Trade Targets
The Wild have seen their prospect pool replenished with top-tier talent in the past few years. Few organizations have young players with futures as promising as Matthew Boldy, Marco Rossi, and the recently drafted Jesper Wallstedt. But prospects and first-round picks — no matter how promising they are — are still mystery boxes. Their NHL careers are anything but guaranteed. Only about 80% of first-round picks even become regular NHLers.
So if you can trade a handful of magic beans for a first-line center, all while appeasing your budding star forward, you should.
Antony Cirelli
It's still unclear what the Tampa Bay Lightning plan to do about their cap situation. The reigning Stanley Cup Champions currently have $0 in cap space and only 35 contracts signed, according to CapFriendly.com. Get your tinfoil hats at the ready, though, as the plan to get under the cap ceiling may involve some LTIR manipulation, seeing as they just traded for Brent Seabrook corpse and the contract attached to it.
If their plan doesn't work, they may resort to moving one of their forwards, seeing their depth reached Jules Verne levels this past season. Despite losing Yanni Gourde to the Seattle Kraken in the expansion draft, you have to wonder if they hope to buffer their window of contention with a move for some youth. If the Wild can provide them with what they are looking for, Cirelli would be a perfect return.
An underappreciated contributor, the 24-year-old is signed for this season and next at a reasonable $4.8-million AAV. This past season Cirelli tallied 9 goals and 22 points in 50 games while averaging 17:45 TOI and 1:56 on the power play. Stuck down the depth chart behind Gourde and Brayden Point, Cirelli is likely poised for a breakout season if the Lightning manage to keep him.
Christian Dvorak
The former 58th overall pick in the 2014 draft, Dvorak was hyped as the potential top-line center of the future for the Arizona Coyotes once upon a time. That fairy tale has come and gone, as the once-promising tenure of former GM John Chayka ended in a destructive cloud, leaving the Coyotes in rebuild mode before they ever really left it to begin with. As a result, the franchise has decided to cut bait on players many would view as "young," such as Conor Garland, the 25-year old breakout which was just shipped off to the Vancouver Canucks with Oliver Ekman-Larsson for the 9th overall pick in the recent draft and the opportunity to erase some of GM Jim Benning's worst mistakes (Jay Beagle, Loui Eriksson and Antoine Roussel).
If the trend of trading away players in their mid-twenties continues, then Dvorak may be an interesting fit for the Wild. While his 17 goals and 31 points in 56 games this past season are undoubtedly underwhelming, his most common linemates were Lawson Crouse and Tyler Pitlick. Not exactly purebred scorers.
Jack Eichel
The highest-profile option, the most divisive option, the most available option is the most expensive and likely the best option. We've spilt enough digital ink on Jack Eichel here at Hockey Wilderness. He's 24 years old, is locked up at $10 million for another five years, and despite his abysmal 2020-21 season with the Buffalo Sabres, is an elite center.
We have significantly cooled on the prospect of Eichel joining the Wild since we first wrote about it back in February. Still, there is no denying that a player of Eichel's caliber rarely —if ever— becomes available. Especially at the most recent rumored asking price;
Tomas Hertl
It's unclear what the San Jose Sharks are exactly planning, but they've never shown an aptitude for a full-on tear down in the past. But with the buyout of goaltender Martin Jones and $69 million dedicated to a roster that finished with 21 wins in a largely putrid division, it may be in the cards for GM Doug Wilson to sell high on some veteran assets. It's unlikely that they would be able to move the anchoring contracts of Brent Burns or Erik Karlsson, but Tomas Hertl, who is only signed through the end of the season, might be able to fetch a palpable return.
At 27 years old, Hertl has quietly been one of, if not the, best player on the Sharks these past few years. He broke out back in 2013-14 with 15 goals and 27 points in 37 games and finally realized his scoring peak with 35 goals and 74 points in 77 games during the 2018-19 season. He produces at regular strength and on the powerplay, where he had four goals and six assists last season.
An unrestricted free agent at the end of the year, Hertl is currently signed to a deal worth $5.625 million. Doug Wilson isn't known to lose transactions, though, and the unlikely move to attain may cost more than Guerin would be willing to swallow.
Elias Pettersson
Let's get nuts.
The Vancouver Canucks currently have $26 million in cap space, only 23 players under contract and need to re-sign Pettersson and Quinn Hughes, amongst others. They have no backup goalie and likely need another defenseman, and GM Jim Benning is notoriously bad at his job.
Elias Pettersson is 22 years old, one of the most exciting young players in the league and has scored 65 goals and 153 points in 165 games in the NHL so far. While not technically a trade, all this would take is some draft capital and, at worst, would send the Canucks into a financial spiral.
This would never happen, but the chaos is so enticing.
GM Bill Guerin has reiterated his confidence in the centers he currently has on the roster. It's there one glaring hole in the NHL roster and the organizational depth as a whole.
But plenty of organizations have found success with "weak" center groups. The Vegas Golden Knights played former Wild winger Alex Tuch at the center position this past post-season.
The Wild aren't without options on the trade market or within their own organization. Nico Sturm has shown some promise, as did Victor Rask in short bursts. Marco Rossi is as promising as they come. But if it is going to take a marquee move to get Kaprizov to sign with the team long-term, Guerin has to get off his hands onto that cell phone resembling the dresser covered in Thrasher stickers you had as a kid and make it happen.