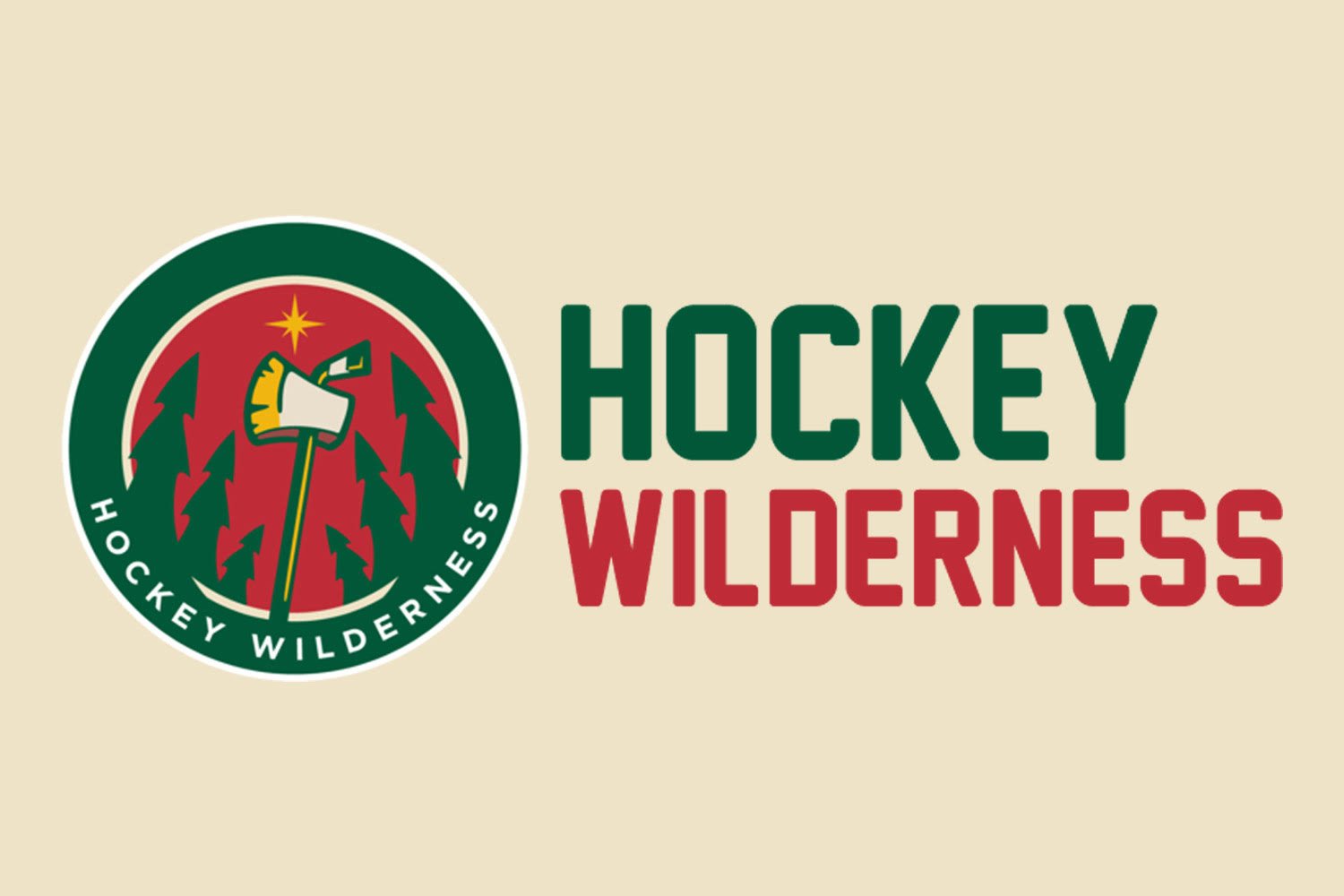 In this year's shortened season, rookies aiming for the Calder Trophy have less time than ever to prove themselves. We've already seen roughly 20 percent of the NHL season come and go, and the name of the game now is showing up first. 
In 8 of the past 10 years, a forward has taken home the Calder, with the exceptions being defensemen Aaron Ekblad (2015) and Cale Makar (2020). Since 2009, no goalie has won the Trophy and no team has produced back-to-back Calder winners since the 1968-69 Bruins. The last Calder winner to be drafted outside of the first round was Steve Mason with the Blue Jackets in 2009, and in the past 20 years, only three winners were non-first round draft picks.
With that in mind, let's take a look at how some of these rookies have fared so far in one of deepest Calder fields to date.
Kirill Kaprizov, LW, 23 - Minnesota Wild (135th overall, 2015)
Leading the charge is our very own rookie, Kirill Kaprizov. He's started out the season hot, racking up eight points in 10 games — tied with Mikko Koivu for the franchise record of most points by a rookie in their first 10 career games. Kaprizov leads all rookies in points (8) and assists (6), as well as ranking in the top five for goals (2) and plus-minus (5).
For the Wild, he comes in at third in points (8), tied for second in assists (6) and tied at fifth in goals (2). Kaprizov has the skill and the opportunity necessary to make a case for the Calder; with this hot start, right now, it's his to lose.
Igor Shesterkin, G, 24 - New York Rangers (118th overall, 2014)
Shesterkin is third in the league among rookie goaltenders in goals against (2.41) and fifth in save percentage (.906). He's also picked up two wins for the Rangers as the heir apparent to Henrik Lundqvist.  Overall in his NHL career, he's been a top-line goalie posting a 12-4-1 record with 2.48 goals against and a .925 save percentage. Shesterkin played a big role in bringing the Rangers into playoff contention last season, going on a seven-game winning streak. His consistency lends well to his shot at the Calder.
Alexis Lafrenière, LW, 19 - New York Rangers (1st overall, 2020)
Lafrenière has not yet lived up to the hype this season. He's got only one goal in nine games played. In his three seasons in the QMJHL, he piled up 297 points, including leading the league with 112 points (35g, 77a) in 52 games last season. Lafrenière also helped Team Canada win goal at the 2020 World Juniors, posting 10 points (4g, 6a) and earning tournament MVP. He's clearly NHL-ready, but his juniors' success has yet to transfer over to the big leagues.
As a left winger, he's playing behind Artemi Panarin and Chris Kreider, meaning he doesn't always have the time on ice needed to make his Calder case stronger. Lafrenière will need to rely on his power play time to bring his name forward in the Calder conversation.
Ilya Sorokin, G, 25 - New York Islanders (78th overall, 2014)
Sorokin has only played three games so far this season, all losses - two in regulation, one in overtime. He's averaging 3.65 goals against and an .871 save percentage. In his last two seasons in the KHL, he posted save percentages of .940 and .935 with 20 shutouts in those years. It's possible for Sorokin to find his footing in the NHL, but if he wants to keep his Calder hopes alive, that needs to happen sooner rather than later. 
Tim Stuetzle, LW, 18 - Ottawa Senators (3rd overall, 2020)
Stuetzle has recorded two goals on the season so far, including one on a power play. Stuetzle is coming off a banner year for him in Germany's top league, where he scored 34 points (7g, 27a), earning him rookie of the year honors. He also nearly single-handedly willed Team Germany into the World Juniors quarterfinals for the first time ever. At the WJC, he led the team with 10 points (5g, 5a) in five games. But again, he, like many other rookies so far, has yet to see that same success in the NHL.
Dylan Cozens - C/RW, 19 - Buffalo Sabres (7th overall, 2019)
Cozens has picked up three points in nine games, adding two goals and an assist for the Sabres. Like Lafrenière, he was a star for Team Canada at the World Juniors, putting up nine points in seven games - second only to Lafrenière. In Buffalo, Cozens has been solid on the second line, playing with Taylor Hall and Eric Staal. He can provide a bit of a safety blanket behind Eichel, Skinner and Hall who love to attack on offense, but can be a bit prone to turnovers. 
Nils Hoglander, LW, 20 - Vancouver Canucks (40th overall, 2019)
Hoglander comes in third among rookies for points scored (6) and second for goals scored (3). He also ranks in the top five for assists (3). For the Canucks, he's been playing on a line with the 2019 Calder winner, Elias Pettersson. After Tyler Toffoli's departure this offseason, Hoglander has been a solid replacement. In his time with the Swedish Hockey League, he improved his offensive numbers every year.
Josh Norris - C, 21 - Ottawa Senators (19th overall, 2017)
Norris is tied with Hoglander at third for points scored (6) and tied for second in assists (4). He's been starting the season centering the Senators' top line and it's not unlikely that he'll be playing top-six minutes for the entire season. Norris has been a bit of a dark horse in the Calder race so far, mainly overshadowed in the conversation by his teammate Tim Stuetzle, but it's Norris who's had the bigger impact for Ottawa so far.
Bowen Byram, D, 19 - Colorado Avalanche (4th overall, 2019)
Byram has posted one assist in seven games for the Avs this season. While there's no doubt that he's got the talent and will almost certainly be one of the NHL's next great defenseman, he simply doesn't have the opportunity to make a really strong Calder case with Colorado. He's overshadowed on the blue line by last year's Calder winner Cale Makar as well as veteran defensemen like Erik Johnson, Devon Toews, and Sam Girard. It's not guaranteed that he has the time necessary to put up points and really get into the Calder race.