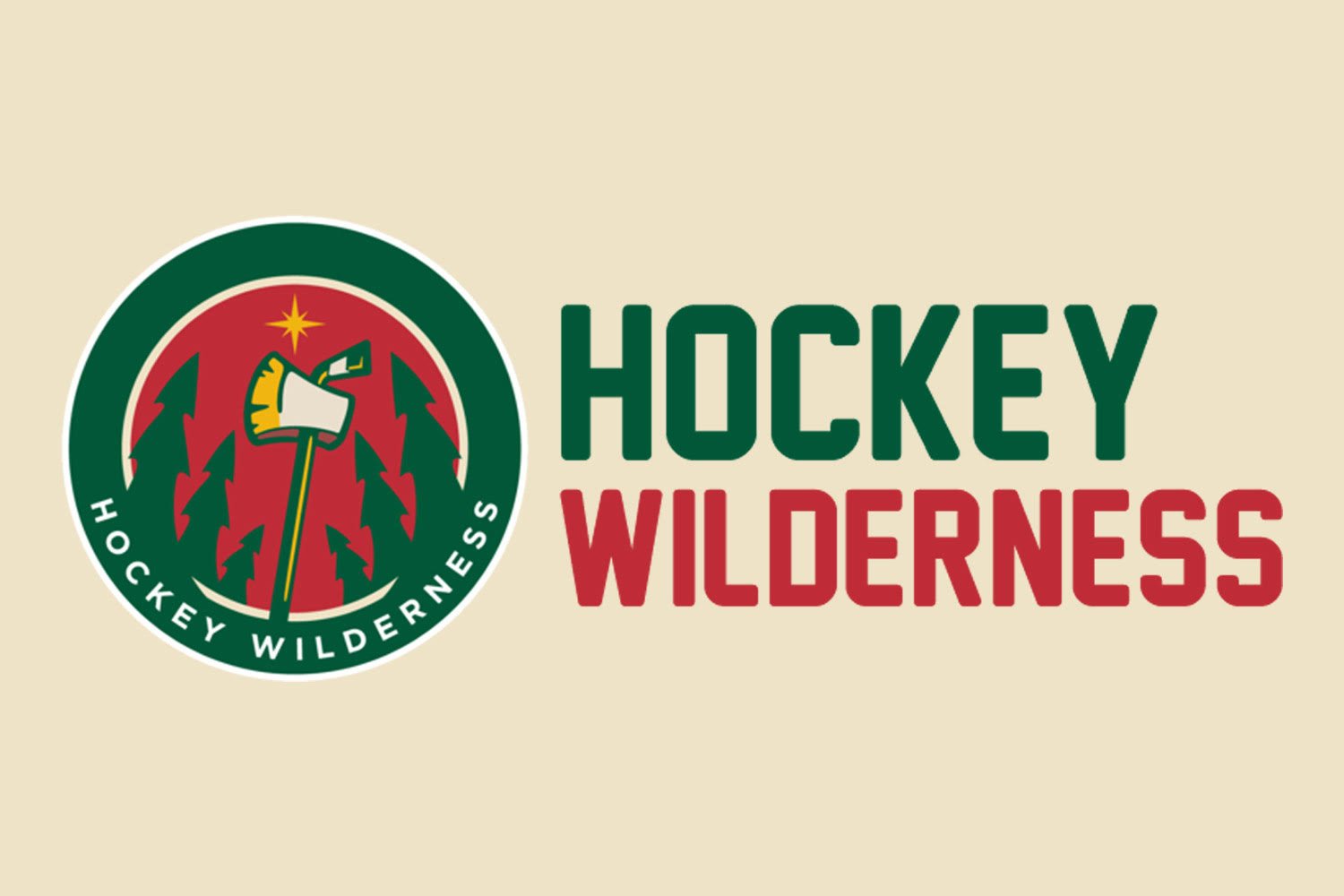 The Hockey Wilderness's Top 25 Under 25 continues today as the Minnesota Wild's 2018 5th round pick Simon Johansson cracks the list at number 19 for his first appearance on this list. Nope, he's not the Johansson that made every Wild fan say, "Who the hell is he?" on draft day. This is all about Simon and not that draft day hiccup, Filip. Simon Johansson was drafted by the Wild, as an over-ager on the second day of the draft, 5th round, 148th overall.
Let's back it up though. The 19 year old defenseman Simon Johansson was born in Stockholm, Sweden during which his father, Thomas Johansson was in the middle of his long career in the SHL. The SHL is Sweden's pro hockey league that is very competitive and many NHL prospects such as William Nylander played in after being drafted. Simon was raised in a small town near Stockholm called Boo and played for the Boo IF youth hockey team growing up.
Hockey runs in the veins of Simon Johansson who is hoping to take one more step than his father ever did by making it to the NHL. That's not to say Simon's father was a slouch, because he was not, nearly playing 700 games in the SHL. Today his father is the Director of Hockey Operations for Djurgardens IF of the SHL.
A year ago today not many people had the offensive defenseman on their radar whatsoever. This led to Johansson not being drafted in the 2017 NHL Draft during his first year of eligibility. Last season was a coming out party of sorts for Johansson. He played for, and I am sure you put the pieces of the puzzle together already, Djurgardens IF J20 Team, the team his Dad played for and currently works for. Johansson played so well that he eventually finished the year with the SHL club.
Last season with the Djurgardens J20 Team he put up 16 goals and 20 assists in 43 games. That's not too shabby notching 0.84 points per game as he led all defenseman in Sweden's top junior league in scoring. Johansson did get to dip his toes in some SHL games this year as well, playing 8 games and putting up a respectable 1 goal and 0 assists in those 8 games. I would like to stress the SHL is no slouch of a league. As an 18 year old he was a boy amongst men. So those numbers should not be alarming, as it will take time for him to develop.
In the clip below you can see his lone SHL goal from last season. As you can tell, he has a cannon from the blue line, one of his top traits might I add. There was no screen, Johansson just blew the puck right past the goaltender's glove.
Simon Johansson is relatively new to his position at the point, transitioning from center to defense just three years ago. This is a key reason to why the right-shot defenseman seems to be so comfortable with the puck at all times. When the puck is on Johansson's stick, that's when his game most flourishes. He is a good passer and protects the puck well using his lengthy stature (6'2") to box out opponents. And let's not forget about his shot, it is an NHL ready shot, hard and accurate.
The video below shows a great example of Simon Johansson at the blue line being calm under pressure with the puck and buying time by using his body to get away from his opponent then making a great pass to set up a high quality scoring chance.
The 5th round pick Johansson seems to be already making a name for himself, being named top defenseman of the Four Nations Tournament only a couple of weeks ago. The Four Nations Tournament serves as an evaluation opportunity for Russia, Sweden, Finland, and the Czech Republic before the World Junior Championship. The tournament gave a great early glimpse for Wild fans as we get to know our new defensive prospect.
So, will we see the "other" Johansson in a Wild sweater anytime soon? Realistically, I think he is at least two to possibly three seasons away from playing in an NHL game. He still needs to get bigger, stronger, and better in his transition game. That all comes with time and maturity. Remember he is a 5th round pick, which means he is a project. A year or two in the SHL and then a solid year in the AHL could give Wild management the confidence they need to throw him into an NHL lineup.