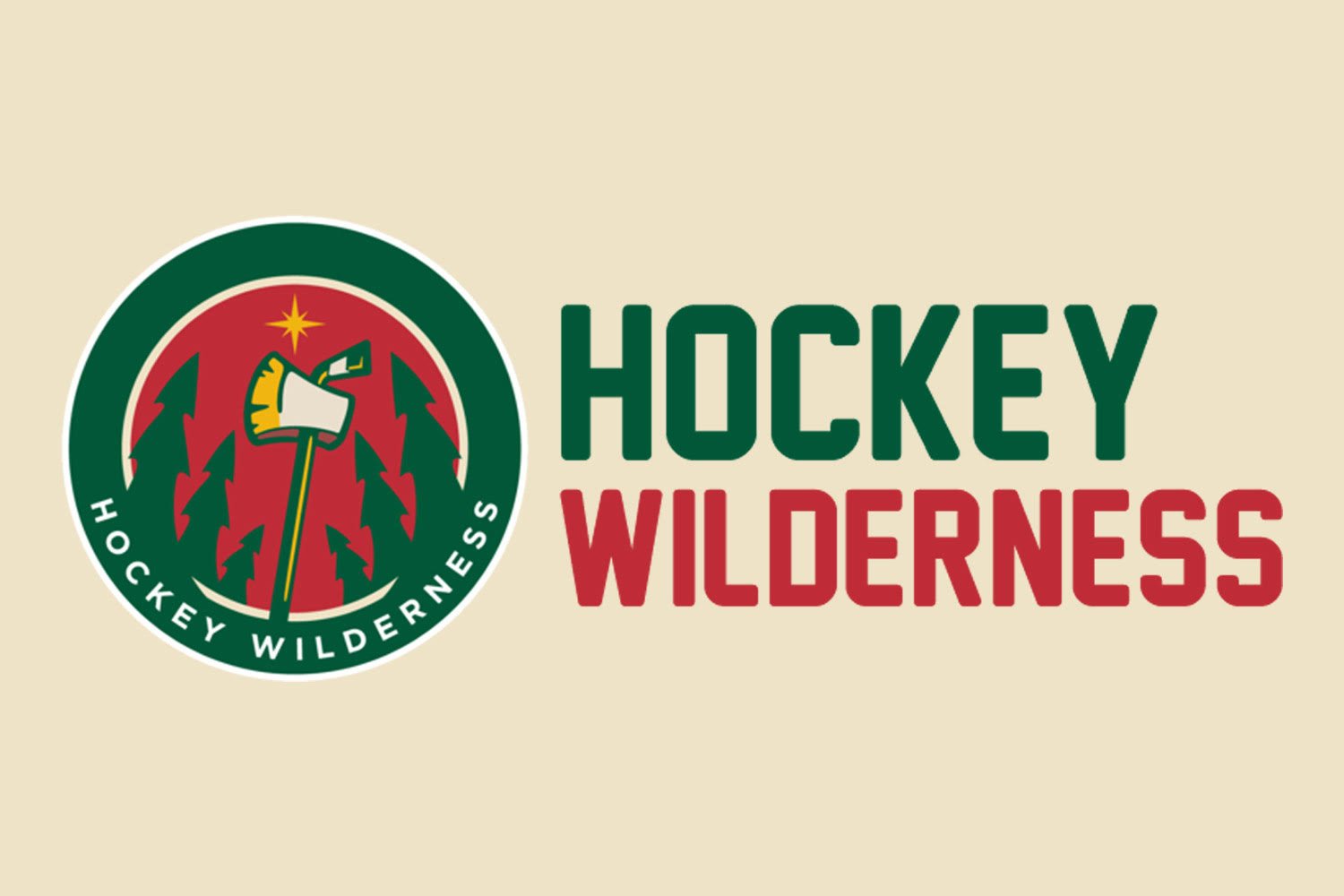 As Minnesota Wild defensemen go, they have historically come in certain flavors: Skilled and savvy players that play a smart game but aren't too physical (your Jared Spurgeons, your Jonas Brodins, your Ryan Suters), and then there are the rough-and-tumble guys that can lay a hit but don't do much else (Clayton Stoner and Greg Zanon come to mind). Then there's Matt Dumba and Brent Burns, who could play gritty and generate offense, but can be suspect defensively from time to time.
Truly, a Wild blueliner who can play shutdown, stay-at-home defense, has a nose for smart, physical play, while also providing at least some puck-moving prowess and point-scoring potential is akin to a unicorn. That being said, a "jack-of-all-trades, master of none" can sometimes make you overlooked, by scouts, by coaches and front office staff, and by hockey bloggers putting together prospect lists.
So horns up for Ryan O'Rourke, who jumps ten spots to come in at No. 12 on our 2021 edition of the Top 25 Under 25 prospect rankings.
The 2020 second-round draft pick out of Pickering, Ontario and the Soo Greyhouds of the Ontario Hockey League, O'Rourke is the kind of player that should appeal to fans from every corner of the Wild fandom. Current Wild fans will love the smart play and snipe of a slapper. Gabby-era Wild fans will enjoy the non-stop motor and reliable defensive effort in all situations, whether at 5-on-5, on the PK or with the man advantage. Original fans who want the Wild to bring back the green and gold and still believe that NORM GREEN SUCKS will gravitate towards O'Rourke's "Old Time Hockey" style, where he balances an active stick with physicality and a bit of a mean streak, all of which will frustrate his opponents and draw a penalty or two. On the flip side, his game tends to draw the attention of the zebras as well, leading him to be amongst the team leaders in PIMs for the Greyhounds.
The Stats
O'Rourke's junior hockey career saw him earn second-team all-rookie accolades in 2018-19 and at the Under-17 World Hockey Championships was named to the all-star team as the tournament's leading scorer amongst defensemen. The next season, O'Rourke was named the Greyhounds team captain and finished third in the league in scoring by defenders under the age of 18. In each of his two OHL seasons, O'Rourke improved his points numbers, doubling his assists from year one to year two, while continuing to play that tough, pesty style that earned him just a few penalty minutes along the way.
In 2021, after being one of the final cuts from Team Canada's IIHF World Junior Championship squad and with the OHL canceling their 2020-21 season, O'Rourke was cleared to spend the season with Iowa where he spent most of the season on the third pairing, splitting time between linemates Turner Ottenbreit and Josh Atkinson. On an Iowa team that was pretty threadbare when it comes to defensive talent outside of Calen Addison - who saw NHL playoff ice and will likely make the 2021-22 roster in St. Paul, O'Rourke finished fourth amongst Iowa defensemen in scoring and finshed just one point back of 23-year-olds Matt Bartkowski and Louis Belpedio. What also jumps out in the statbox is O'Rourkes propensity to take penalties - having earned 30 PIMs in 33 games playing third-pairing minutes with Iowa in 2021 - continuing a trend he established through his junior hockey years.
Roll the Tape
O'Rourke is kind of a throwback to the hockey days of yore - a defenseman who's not afraid of throwing his body around or getting grimy in the corners. Here, 2020 third-round Chicago Blackhawks draft pick Kirby Dach thinks he can fly into the zone, but O'Rourke says otherwise.
That old-school style also comes out in how he gets under the skin of his opponents. Sure, he'll be assessed his share of penalties based on how he plays his game, but he'll draw a heck of a lot of them as well. He's also not afraid to drop the gloves to back up a teammate - an aspect of the game not all fans like, but one that is necessary from time to time.
But more than the physicality and the fisticuffs, what made O'Rourke the ideal early-round selection is his ability to interrupt the opponents offensive flow with smart, well-timed decision making and an active stick.
O'Rourke also has the kind of motor that scouts salivate over. He never takes a shift off. He has no problem sacrificing the body to make the play. And as the draft gurus at Elite Prospects say about O'Rourke: "his battle level is unbelievably high." All are the kinds of attributes coaches want to see not only in a player, but in a team leader - a factor that no doubt helped O'Rourke earn the "C" with the Greyhounds in 2019.
Offensively, O'Rourke has a big time slapper (as seen below), and is adept at moving along the blueline and changing the angle with his wrister. And while his offensive game isn't yet his calling card, he'll get plenty of opportunities to improve in the AHL.
Many scouts have noted that O'Rourke's only real barrier to progressing to the NHL is that, while his skills are good-to-great across the board and he's suited to all kinds of situations, there's not that one big, flashy skill that allows him to stand out. His active stick and physicality are plusses to his defensive skill set, but his gap control could be improved. His skating is good and he's hard to push off his stride, but he's not going to blow by anyone. His slapper and wrister impress, but as seen by his point totals in the OHL and AHL, he's not a big goal scorer. But while his skillset may not have that one wow-factor aspect that will grab peoples attention, the fact that he should be able to slot in to just about any role - defensive stalwart, power play captain or agitating and physical pest - gives O'Rourke more opportunities to develop a specific calling card at the AHL (and eventually NHL) level.
The Future
The bright side for CHL players like O'Rourke in 2021 was that, with the junior league out of commission for a season, they were able to get some invaluable experience playing with older, more experienced players in the AHL and get a taste of the kind of skill and speed that will be required in the big leagues. But even more valuable than last year's experience is the fact that his 2021 icetime qualifies the 19-year-old O'Rourke to stay with Iowa for 2021-22 thanks to new CHL guidelines, where under normal circumstances he would have to remain with the Soo Greyhounds until he turned 20. And since neither Louie Belpedio nor Matt Bartkowski will be back with the Wild organization next season (the former having signed with the Montreal Canadians in free agency, and the latter remaining a unsigned free agent), O'Rourke finds himself in a unique position looking at top-four minutes in Iowa this season while not yet turning 20 years of age until the AHL Calder Cup playoffs are in full swing in May.
Beyond that, it's easy to project that, should O'Rourke's game continue to progress at it's current rate, he'll be offered a chance on the Wild's bottom pair in the next three, maybe four years. Considering the Wild lost Ryan Suter and Carson Soucy, filled the linup with older guys on one- or two-year deals, and will be under a tight cap crunch for the forseeable future, the Wild might be forced to get O'Rourke in the fold sooner rather than later.
When he does make his debut, the Wild will hopefully have a tough player who's battle ready, and can make opposing forwards think twice about taking that extra second to make the pass or take the shot, force them to keep their heads up as they enter the zone, and efficiently move the puck up the ice on a scoring rush.
And after the Wild's recent playoff experiences, it's clear they could use some of that grit and grime on the blue line.
Hockey Wilderness 2021 Top 25 Under 25
23) Kyle Masters, D
22) Damien Giroux, C
21) Ivan Lodnia, RW
20) Hunter Jones, G
17) Mason Shaw, C
16) Jack McBain, C
15) Jack Peart, C
14) Daemon Hunt, D
12) Ryan O'Rourke, D