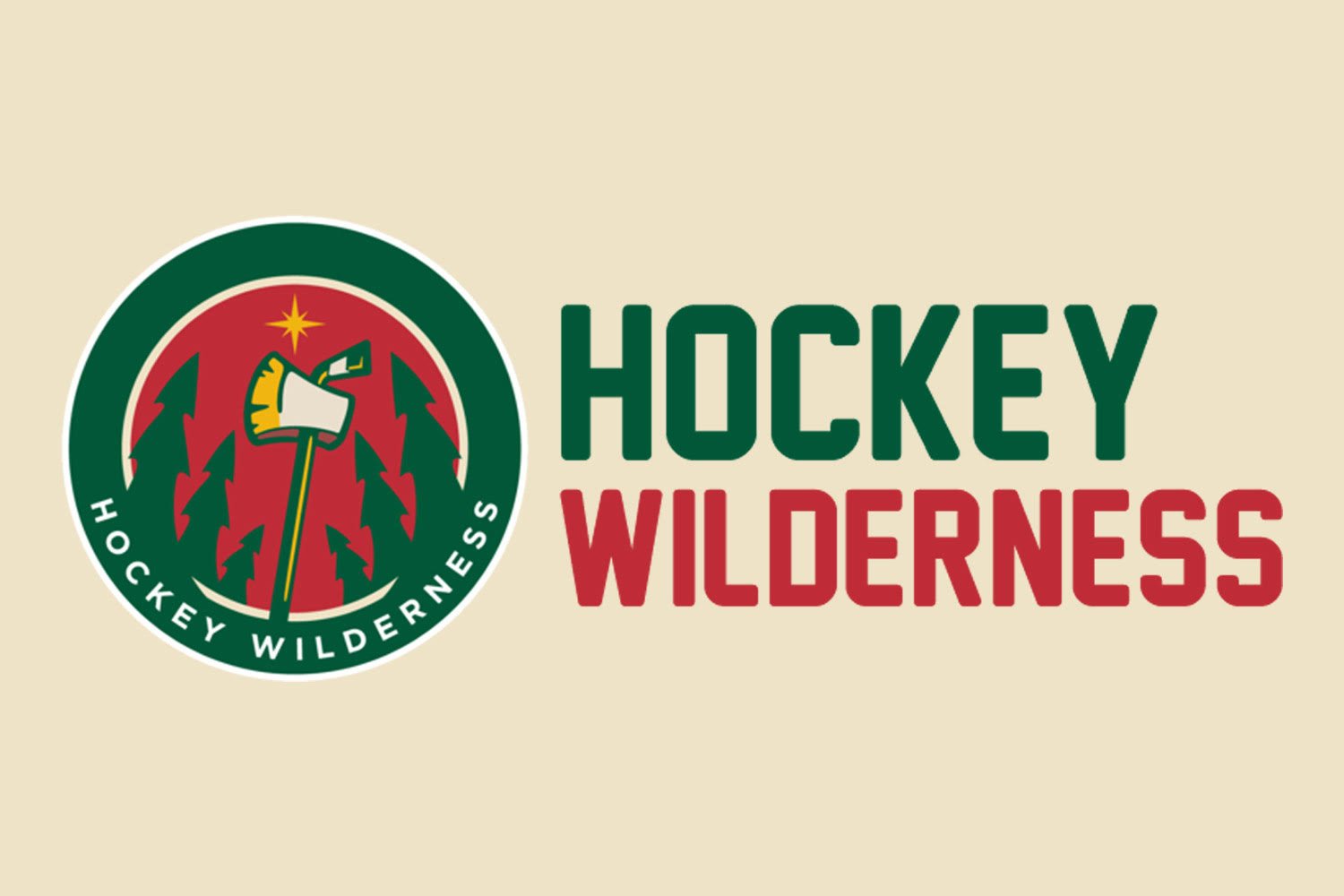 Marat Khusnutdinov comes in at number nine on our writers' ranking of the Minnesota Wild youth, but could probably have climbed even higher if the writers were to vote again today. Since the start of the KHL season, Khusnutdinov has a goal and three assists in five games, earning Rookie of the Week honors.
Playing center for the competitive KHL team SKA St. Petersburg, Khusnutdinov is known for using his speed and high motor to create a relentlessly effective two-way game. He often circles back during controlled breakouts to support his defensemen, then uses his blistering acceleration to carry both blue lines with speed. He often uses this move to take the puck straight to the net, and he has the hands to set up teammates on the rush with great skill. Combining this with ferocious backchecking, he projects as an effective middle six forward someday.
The Stats
Khusnutdinov's career looks a bit like one that's fast-tracked for a Russian Olympic team. At only 19 years old, he's played for the Russian National teams at the U17, U18, and U20 levels, playing in the International Junior tourneys and World Juniors for a hockey superpower. He was recently featured as a long shot for this year's Olympics to make the Russian team (likely just to come along for experience than actually play much), which would be a massive achievement at this age.
Over this short year and last year, Marat has played 17 games in the KHL, putting up mediocre point totals. He's only scored one goal — the one from this year — and five assists (three of which are from this season's five games). For what it's worth, both seasons saw him post a positive plus/minus statistic. Last season, he also played 14 games in the SKA system and saw strong production. Notoriously, the KHL hands barely any minutes to young players right from the start, so there is an assumed increase in role on his team now.
Byron Bader's site, HockeyProspecting, has more sophisticated information and predictions available — one advantage of this is that he normalizes scoring production across leagues, which will give meaning to all of Marat's games in SKA's system relative to the difficulty of that league and the age of the player. Based on Bader's information, his first season implies that he'd be a 25 point-per-season NHLer. This year's short season is drastically better, estimating that Marat can be a 40 point-per-season skater.
His chances of becoming a "star" (more than .7 points per game career) have also improved dramatically — only 14% at the end of last season, but now climbing to 44% — fourth best in the Wild system behind Rossi, Addison (adjusted for playing defense), and Matt Boldy. Since these are the absolute darlings of Minnesota's prospect pool at the moment, this is great for Khusnutdinov, suggesting that he's essentially rounding out the upside of the system.
Bader's site also lists player comps for a player's draft year and based on their full body of work, shown below.
These comps are designed to mirror Marat's development pattern in terms of point production across time - here's his comparison to Toews, obviously the most exciting. It suggests that he's got some work to do, but the upside is incredibly exciting.
The "NHLer Probability" is the chance of a player playing more than 200 NHL games, which is a good return on investment for a draft pick. This number is mostly based on point production as well, but given that Khusnutdinov's defensive game and transition game is beloved by scouts, it's safe to trust these numbers as realistic.
Roll the Tape
So, let's get some eyeballs on this kid.
First I'll show a clip of a classic Khusnutdinov play — supporting on defense and using his speed to get directly to the net.
Looking closely at the start of the clip, you can see he's actually the lowest in his own zone and the last into the scrum. He allows his teammates to double the puck carrier, waiting for a clean look at the loose puck so he can turn on the jets. He doesn't score, but you can't deny that this is a high quality look off of the rush.
Here's a similar play where he shows off a move that you might wish he made in the above video:
Here's a neutral ice pick-off to an assist that really highlights how intelligent Marat is — hockey IQ, as it's been said.
Stripping the puck is the first heady play here, but it's also important to note the way he uses his speed subtly in this play. Driving the back post, he opens space for his teammate to score - basically skating for the love of the game, as there's no way he comes open here. But, it clears the way for the goal, and it's almost worth counting two assists for Marat on this play.
Finally, lets end things with a sick snipe against the best team in the KHL in CSKA Moscow.
The Future
For the rest of his age-19 season, Marat should be able to stick in the KHL with SKA. If he does that, it's incredibly promising even if he can't keep scoring at this torrid pace. If he continues to look good, the Wild will need to start considering enticing him to North America.
This could be a double-edged sword, as Khusnutdinov's contract is over after this year. Proving his worth in the KHL this year would earn him a look in Minnesota for 2022-23, but it would also mean he could get a decent payday in Russia. He'll be 20 and a KHL free agent, the same age as Kirill Kaprizov was when he signed an extension with CSKA Moscow, to the dismay of Minnesotans everywhere. The guaranteed payday in Russia can make more sense at that age compared to a smaller salary in the AHL leveraged against a chance to make NHL money down the road — in Kirill's case, you can't fault him for playing in the KHL for three years and then cashing in to what will likely be at least $9 million per year. So, Wild fans may need to be patient to reap the sweet sweet fruits of Marat's development.
That all sounds pretty bad, but the truth is that I'm speaking in hypotheticals here. Marat may not yet be ready for a transition to the North American game — and if he is, that's great in spite of the potential for him chilling in St. Petersburg for an extra couple of years. The main question I have about him is whether his speed game translates to the tighter North American size rinks, which are not as large as International ice rinks. Given that Marat's speed is so crucial to his defense as well as his playmaking, it's likely a concern that could slow down the Wild brass's decision to bring him to North America. If your knock on a guy is that he's fast, that's probably a good thing.
To cap this all off, enjoy the following thread of Marat dunking on various Russian leagues.