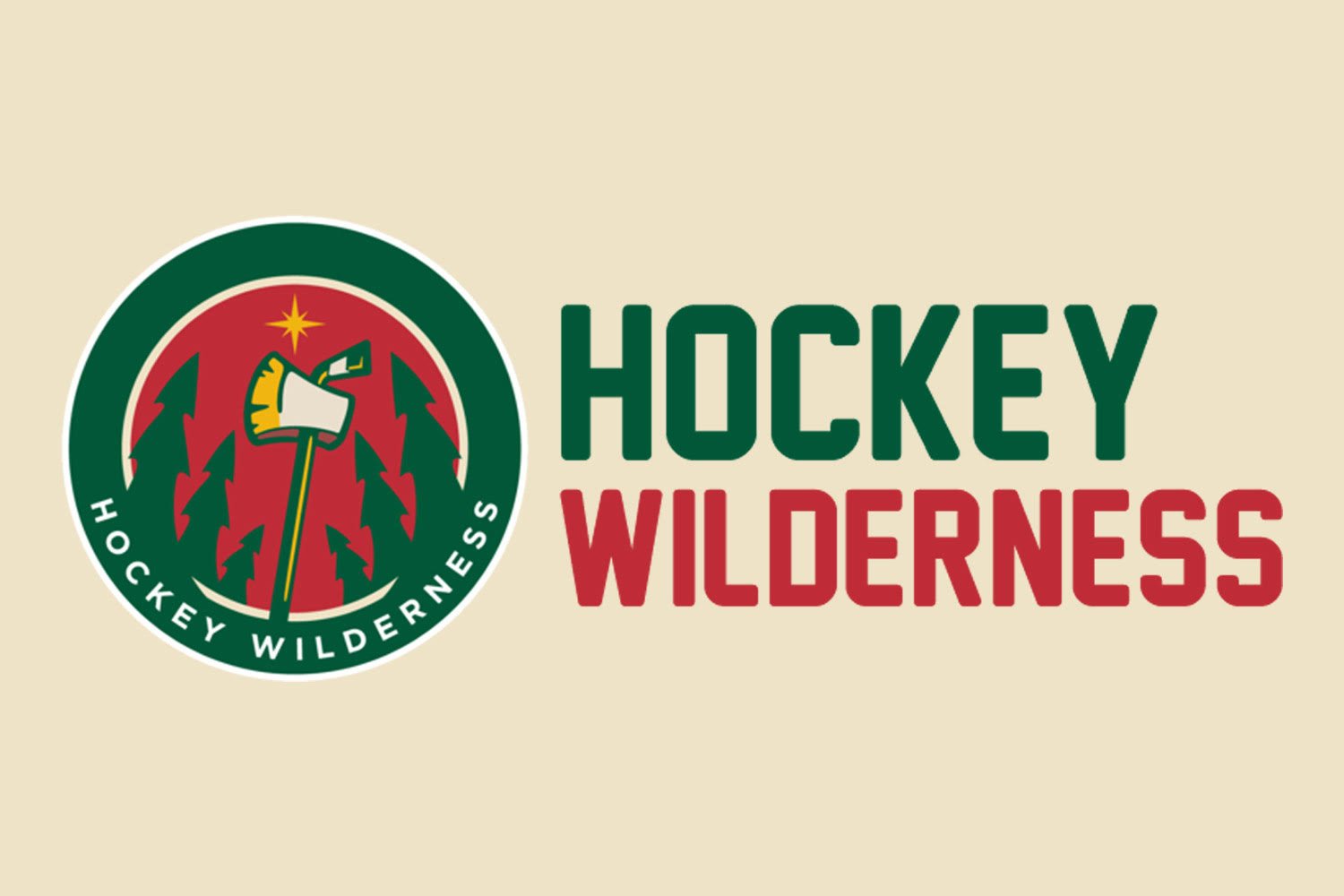 As rough a time as Paul Fenton had while holding the position of general manager of the Minnesota Wild, his 2019 NHL Draft class has so far looked like it will end up being one of the few, non-Kevin Fiala bright spots of his tenure in the State of Hockey. We've already reviewed some of the other picks from that draft like Adam Beckman, Vladislav Firstov, Hunter Jones and Marshall Warren. In fact, one of the only knocks on 2019 first-round pick Matthew Boldy is that he's not Cole Caufield.
That being said, after a slow start, Boldy finished his 2019-20 freshman season at Boston College on a strong note, and has already made his presence known during the first couple games of his sophomore campaign. As a player who projects as a potential top-six power forward, Boldy more than earns his No. 4 spot on our 2020 Top 25 Under 25 list.
Coming into the 2019 draft after a last-place finish in the Central, the Wild had a few directions they could go with their selection just outside the top 10. Would they take the aforementioned Caulfield, a highly talented but diminutive goal-scoring forward? Might they select Spencer Knight, the draft's top goaltending prospect, to shore up an increasingly suspect position with Devan Dubnyk struggling to play at a high level?
Instead, it turned out they went with many of the draft prognosticators and took Boldy, a smart, skilled and physically imposing forward from the United States National Team Developmental Program. The 6-foot-2, 187-pound native of Millis, Massachusetts impressed with the USNTDP as well as the US' Under-18 squad, racking up 29 goals and 49 assists over 62 games and two seasons with the USNT, and scored another 81 points with the U18s (33 goals, 48 assists) with the U18s in 2019. Draft ranking services had Boldy as high as No. 7 (Future Considerations, TSN-McKenzie), with most slotting him around the eighth or ninth best player in the draft.
The Stats
For the first time in years (at least since 2016), the majority of Wild fans finally had a first-round pick they could be excited about in Boldy, and many couldn't wait to see what he could do at NCAA powerhouse Boston College. But despite scoring the eventual game-winning goal in his first game in an Eagles uniform, Boldy didn't give Wild fans much to be encouraged about early on. The freshman didn't score another goal for 17 games and earned only two goals and four assists in his first 20 games.
Boldy's struggles could be chalked up to a couple factors. First, he started his career at BC at the center position after playing several years at wing with the US team - something that would take a while to acclimate to. Second is pure puck luck. As SBN College Hockey profiled in a comparison between Boldy and Caufield, the BC forward was peppering the net consistently during the midst of his scoring slump, but was converting on only a dismally low 2.4% of his shots. Any amount of regression to the mean would allow Boldy to eventually turn things around.
And turn things around he did. Over the second half of the 2019-20 season, Boldy scored seven goals and thirteen assists over his last 14 games (including a five-game scoring streak), and scored two goals in three games during the final stretch of the season leading to Rookie of the Week honors in February. What he might have accomplished with No. 4 ranked Boston College in the postseason will never be known, as the 2019-20 season was shortened by COVID, and both the Hockey East and NCAA Tournaments were canceled due to the pandemic.
Despite a long layoff, the 19-year-old has picked up right where he left off, earning a goal and three assists during the first weekend of play in 2020-21, and being named Hockey East's player of the week as the No. 2-ranked BC Eagles swept No. 7 UMass in their season opener.
Of note, Caufield has played eight games so far for Wisconsin in 2020, earning four goals and four assists in eight games. So percentage-wise, Boldy's point-per-game doubles his former teammate. Yeah, yeah, "small sample size," you might say. But it's a good sign so far that Boldy can keep up with the best of the collegiate ranks.
Roll the Tape
Speaking of good signs, a cursory search for Boldy highlights will net you goal after goal where his silky stickhandling and creative shooting are on full display.
Whether he's dangling a defenseman or breaking through the neutral zone, Boldy's mitts are making opponents look absolutely foolish.
Last Word on Hockey called Boldy's shooting "close to NHL-calibre already", noting his excellent accuracy and release on his wrister to go with his strong slapshot and one-timer. His backhand is also amazing at catching goalies off guard.
Boldy also has the smarts and vision to be an elite playmaker, finding teammates all over the ice with pinpoint passes.
In fact, the only thing that scared off some scouts (and armchair Wild fan front-office wannabes) was Boldy's skating - something Minnesota has been lacking in recent years since trading away speedsters like Erik Haula. But while Boldy's acceleration and stride aren't yet up to the level of some of his peers (like his USNTDP teammate Cole Caufield), his agility and movement are definitely good enough to get the job done.
The Future
At BC, Boldy should have the ability to further grow his game on one of the premier programs in all of college hockey. And considering that the NCAA is one of the few US-based leagues to be playing games in the midst of the pandemic (at least for now), his ability to work and grow may put him a step ahead of fellow prospects in the Canadian and American Hockey Leagues. Boldy was also recently named to the United States World Junior team camp, where he'll battle to make the roster for Team USA at the 2021 Worlds.
Boldy was quoted by SB Nation's Boston College affiliate BC Interruption in an interview last week that he wanted to take advantage of his collegiate opportunity, saying, "I wanted to be here - I'm really fortunate to come here so I don't want to just throw it all away. I want to make sure I make the most of it and spend my time here." So at this point, Wild fans shouldn't expect Boldy to make the jump from BC to Des Moines after this year at least.
But over the next few seasons, Boldy should be able to move pretty easily from the NCAA to the Iowa Wild of the AHL when he's ready. His talent, tools and frame should help him progress relatively quickly, and he could find himself with a middle-six role in 2-3 years with the Wild in St. Paul. Boldy certainly has a top-line ceiling, and a Kaprizov-Rossi-Boldy line would be an especially exciting prospect. Whether or not he can get there will be determined by his continued progression and growth, as well as the coaching he recieves from his BC and Iowa coaches as he comes up the pipeline.
Will Caufield and Boldy compete for a Calder in the next 3-4 years? Unlikely - at least from Boldy's perspective. But that doesn't mean that Boldy won't eventually be a Wild MVP candidate on a yearly basis once he makes the NHL.
Especially if he can keep making moves like this: