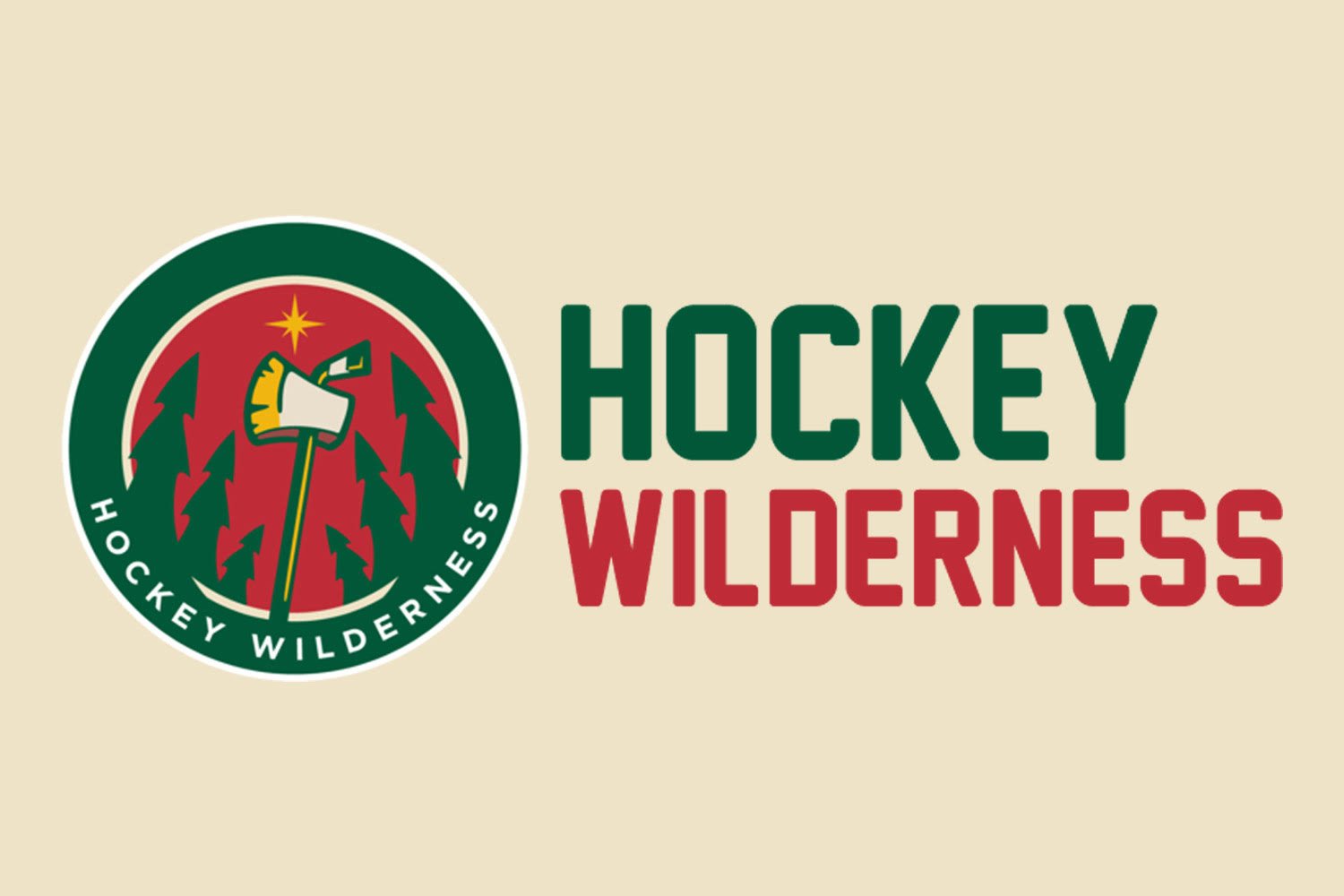 Since we last looked at Matt Boldy in the 2020 Top 25 Under 25 series, he's played out the 2020-21 season with Boston College and had a 14-game stint with the Iowa Wild. At 20 years old, he's not the fresh-faced 18-year-old headed into his first year at BC that the Wild drafted 12th overall in 2019. He gave a strong showing in his two years with the Eagles and during the late-season time with the AHL Wild. So much so that fans were calling for him to play in last year's postseason Now, it's looking more and more likely that Boldy will crack the Wild roster and soon.
Boldy is part of the new wave of Wild prospects. While previous classes may have produced a few noteworthy names, Boldy is part of a group of up-and-coming players in the Wild organization that mark a positive change in the team's scouting and drafting abilities. And, Boldy holds his own against his peers, doing so with his speed and scoring ability on this ice.
The Wild team we saw last season marked the beginning of a new era, one that Boldy will certainly be a major player in. The only question remaining, when will his NHL career start?
The Stats
During the 2020-21 season, Boldy was at least a point-per-game for each team he played for, which, as you can imagine, is not easy to do.
With Boston College, Boldy had 31 points in 22 games (11 goals, 20 assists). He led the school in points, with no other player reaching within seven points of his total. At the World Juniors Tournament, Boldy earned seven points in seven games (five goals, two assists) and earning gold with Team USA.
Later, Boldy continued to impress with 18 points in 14 games with the Iowa Wild, his first time playing in the AHL. His six goals and 12 assists are a clear sign that Boldy is playing to impress and earn his spot in the big leagues.
Like nearly every player, Boldy's numbers are bound to dip in the NHL, and potentially even with prolonged time in the AHL this season. They're not sustainable in such competitive professional leagues, at least not a first. But what has come out of his first taste of professional hockey is some entertaining highlights.
Roll the Tape
He is simply just fun to watch. It's undeniable. For example, just take a look at his first goal with the Iowa Wild:
He slaps it in from the faceoff dot, watching it go in while down on one knee. Dare I say it reminds me a bit of Ovechkin in his office at the top of the circle? Okay, maybe that's pushing it, but Boldy certainly has a flair for the dramatics. 
His highlight reel continued at World Juniors, with a casual backhanded between-the-legs goal against the Czech Republic in the preliminary round. Who does that? Matt Boldy, apparently.  
And I can't help but include this goal from his BC days, in which Boldy scores in a 2-on-1 (3-on-2?) situation from his knees, facing away from the net. That's some classic college hockey right there. He dances around his opponents, using his top-tier skating and stickhandling to his advantage.
And yes, Alex, we agree, we would also like to see Boldy in green and wheat this season. 
The Future
Up until last season, the Wild were providing the same-old boring hockey. Last year, with Kirill Kaprizov in the fold and a few new faces on the roster, there was finally something to be excited about. 
Matt Boldy fits the new Wild vibe perfectly. He won't just be scoring goals, he'll be doing it in a way that's exciting. The kind of goals that get you off the couch at home, screaming like your team just won a playoff series (an unfamiliar feeling around here, I know). 
Boldy made it through the first round of training camp cuts and is putting on a good showing so far. Coach Dean Evason even complimented Boldy's play versus St. Louis in the team's first preseason matchup when speaking to the press earlier. While he may not make the Wild roster straight out of camp, Boldy's name will certainly be on the list of go-to call-ups from Iowa this season. 
As much as I'd like to see him on opening night, it looks like he could benefit from a bit more development at the AHL level. The Wild aren't in any rush to get Boldy in an NHL game and fans shouldn't be either.
Matt Boldy could make an NHL team roster out of camp, but unlike in recent Wild history, they aren't low on players vying for opening day spots.
Undoubtedly, Boldy makes his NHL debut sometime this season. The important thing to remember here is patience.
Hockey Wilderness 2021 Top 25 Under 25
23) Kyle Masters, D
22) Damien Giroux, C
21) Ivan Lodnia, RW
20) Hunter Jones, G
17) Mason Shaw, C
16) Jack McBain, C
15) Jack Peart, C
14) Daemon Hunt, D
12) Ryan O'Rourke, D
11) Carson Lambos, D
4) Matt Boldy, RW