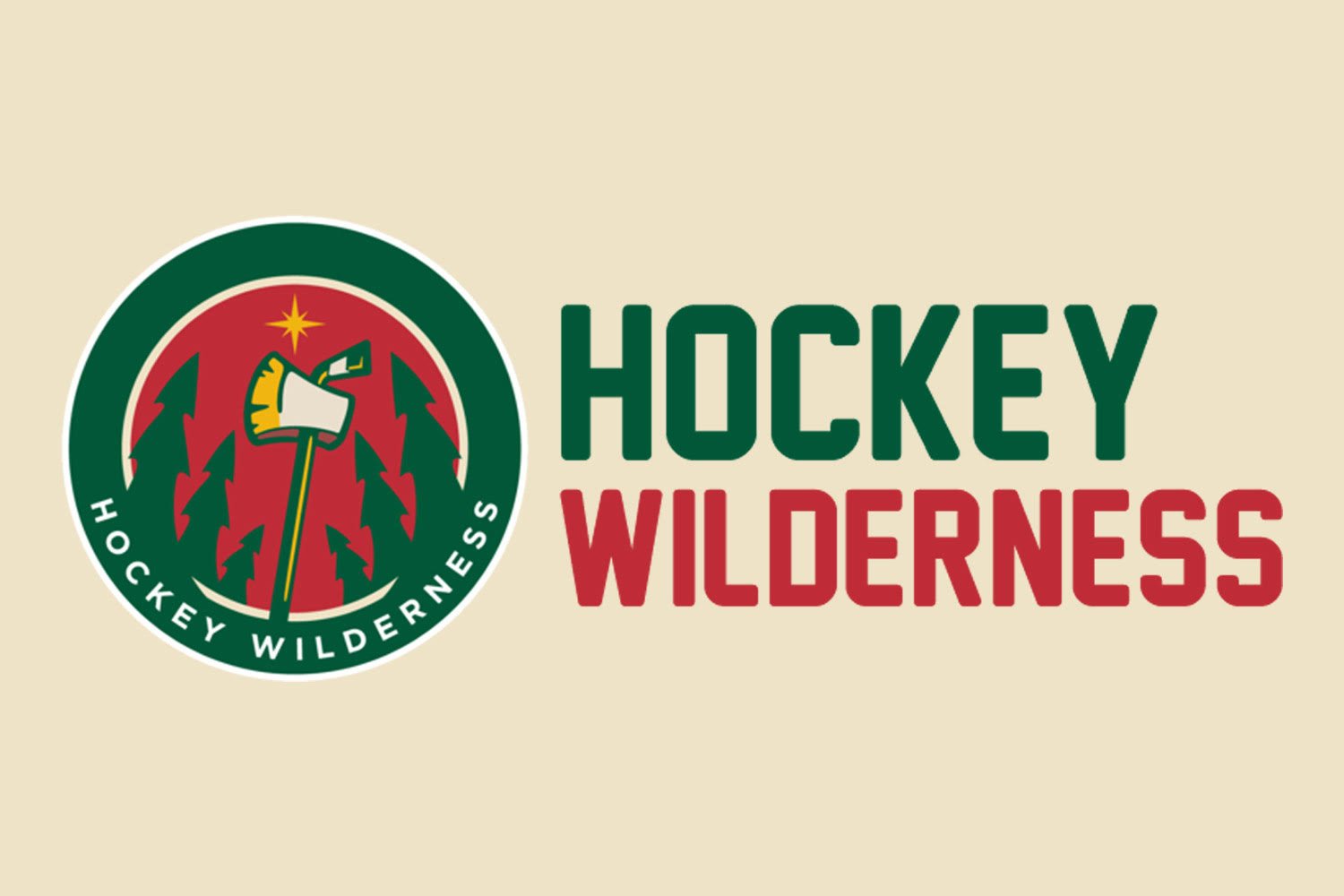 Unable to make his presence known on a Top 25 Under 25 list last year, Marshall Warren is debuting at the bottom of our list, but is still a significant prospect for the future.
Even though he was drafted just last year and in the sixth-round, Warren was able to make a substantial step into the NCAA with Boston College after going through the United States National Team Development Program up until being selected by the Wild. For the Eagles, their blue line was in a timely turnover last season, as four seniors took up spots, leading freshman Warren into a different role.
The reigning Male Fan Favorite of BC Interruption, Warren is clearly in the category for a player that is simply fun to watch — including celebrating with his hands up high, after shooting the puck into a dislodged net one time against the University of Connecticut.
His attention-grabbing play tracks back all the way to his draft year, where he was slotted to go much higher than where he was selected by Minnesota. Ranked as high as 20th-overall by McKeen's, the American defender going all the way to the sixth round shocked some, but the Wild were able to take advantage.
Warren fits the prototypical mold of a Wild blueliner. Responsible at both ends of the ice and isn't afraid to get physical. The 19-year-old boasts an incredible shot from the blue line — which is really the key to his offensive arsenal — but can compete for the puck with any opposing forward in his own zone.
His entire makeup and ceiling is a modern-day all-around defenseman that can eventually earn a substantial role with whatever team he plays on. But he still has some holes to his defensive game, especially when it comes to rushing forwards, which is why he's slotted down at No. 25 on our Top 25 Under 25.
The Stats
Warren's 11 points this past season with the Eagles, placed him fifth among other 18-year-old defensemen in Division I schools. While others have more of a spotlight on him, like Philadelphia Flyers prospect Cam York and Carolina Hurricanes' Dominik Fensore, the Wild prospect was able to produce at a similar level.
Among that same set of peers his age throughout the entire NCAA, Warren led all defensemen with six goals. While utilizing his powerful shot from the point, the Laurel Hollow, New York native was able to score more goals than he had assists. Whether that demonstrates something positive or a need for more offensive awareness of his teammates, can be ultimately decided by his future.
But to have only five assists with teammates like forward and Colorado Avalanche star prospect Alex Newhook and fellow Wild prospect Matthew Boldy, in front of him as forwards — not to mention that three seniors were able to reach over a point a game this past season — raises some questions.
Roll the Tape
As mentioned before, Warren is simply a joy to watch. His highlights are thrilling, but most games he makes simple plays that keeps you glued whenever he is on the ice.
Even from the back, the 19-year-old is able to drive past the opposition can create a dangerous scoring chance off of his own stick.
While Warren can go on some solo efforts offensively, his defensive work has shown some improvement throughout this last season.
He's able to battle for the ice and keep forwards to the outside effectively, something that some NHL defensemen can't do well at their own level.
Warren wears #10 for the USNTDP, in this video provided by David St-Louis from EOTP.
The Future
With many players from last year's Boston College team graduating, Warren will no doubt have an increase in responsibility on the blue line. Although he did star as a rookie among established college players during the 2019-20 season, he's going to get a brighter spotlight directed towards him, as Eagle fans and Wild prospect lurkers will look for that next step.
If Warren is able to take a significant jump next season and the season after, we might see more of a movement to get him playing at the professional level. There should be waves of incoming young defensemen for the Wild to develop. Warren and his peers of Ryan O'Rourke and Daemon Hunt, should be pushing Calen Addison, Brennan Menell, and Simon Johansson to earn spots at the NHL level.
There's no stand outs when it comes to the future blue line — since the Wild already have a top group of defensemen in the NHL currently — so this should open up the opportunity for Warren in a couple years, should everything go according to plan.