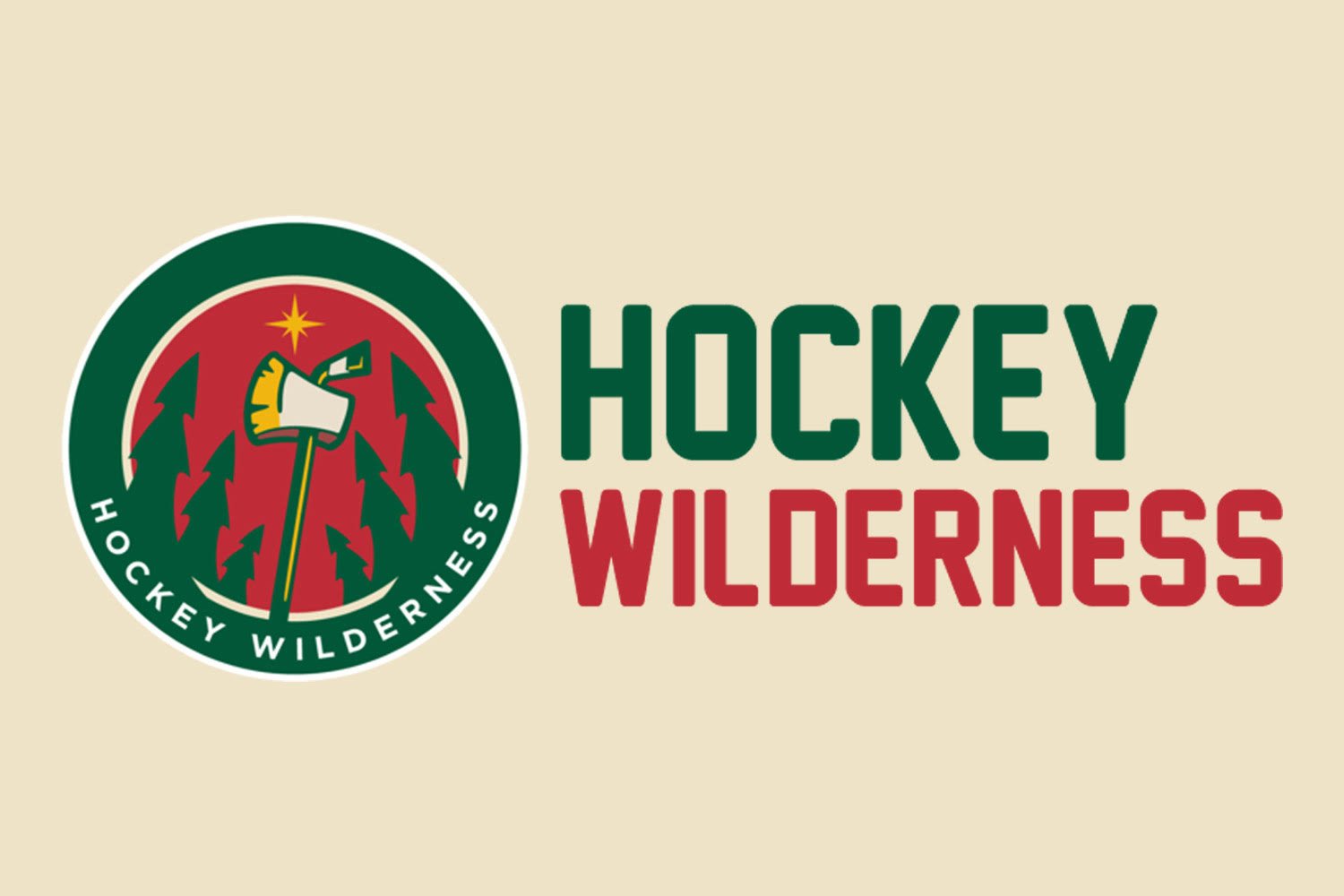 It's human nature to be extremely excited about something new. The shiny toy that was just placed in a child's lap, for the other now-older toy to be tossed aside like some piece of rotten trash behind a shopping mall. The grass is certainly not always greener, but when it comes to Minnesota Wild prospects, the grass we were given in the first place was full of mid-20s post-hype prospects that were idling in the minor leagues.
General manager Bill Guerin and director of amateur scouting Judd Brackett might have only made five selections in the 2020 NHL Draft, but they certainly hit on a couple of high-reward picks. One of those quasi swing-for-the-fences picks was Russian center Marat Khusnutdinov.
An undersized forward that leans towards the younger side of the draft — if he was born two months later, he would have been a 2021 pick — Khusnutdinov is a double-edged sword in his early development. A responsible player defensively already, that can also create some scoring chances on his own, he appears to be projected as the next two-way center to eventually be labeled as underrated by the casual fan.
Instead of opting for a relatively safe pick at the top of the second round, the Wild decided it was best to try and go for a longer-term project, something uncommon with the team in recent drafts. Especially when you consider that the first two selections made this year by Minnesota were under 5-foot-9 (Marco Rossi being the other one at ninth-overall), it really was a change in draft philosophy.
The hype is no doubt behind Khusnutdinov and we're all here supporting it.
The Stats
Although we didn't really base our ranking off of his current season — because, you know, the pandemic and everything — Khusnutdinov is off to a solid start bouncing around the various levels in Russia.
He has been stationed mainly with SKA St. Petersburg's MHL team at the Russian junior level, but has made season debuts in the VHL (their version of the AHL) and the top-tier KHL as well. Although it might look disappointing that he's appeared in five matches and just has one assist to his name playing amongst men, he's mainly been listed as a substitute and has been brought on late into the game.
During his full-time role in the MHL, playing with players his age, he has been more than capable to be productive on his own with three goals and 14 points through 10 games.
Roll the Tape
Due to his size and skill with his stick, Khusnutdinov is a very slippery center when he's established in the offensive zone or breaking into it with his skating ability.
He doesn't need to have lights-out speed or agility to weave through his opposition — which might cause problems later in his professional career — but in among his peers, he's able to the possession game steady.
While his skillset plays into his playmaking role, he's still able to get some shots off and put pucks in the back of the net from time to time.
Khusnutdinov's shot aside, he is still able to be the primary contributor on his team. The central network for all the plays and can distribute the puck to his teammates in better shooting areas. He doesn't even have to avoid contact to do so.
Through it all, Khusnutdinov is still able to create a scoring chance while drawing a penalty and keeping the puck under control. If that translates to the KHL and North American professional game, then he will easily be a fan favorite. He has the skill and the drive to make any play possible.
The Future
It's still early so that just makes it more fun. We can dream about what type of player the 18-year-old will turn into before he can legally drink in Minnesota and project him as the second-line center behind Rossi when the Wild win the Cup in 2025.
If everything goes well and Khusnutdinov is able to develop down the correct path in Russia and then eventually come over to North America to establish himself within the Wild's system, he can be a very good NHL player. The 18-year-old already has the key attributes that so many skilled players work towards getting before they turn professional, Khusnutdinov does not shy away from puck battles and has an incredible work ethic on the ice. While not the most skilled player offensively, he still has that foundation laid that will make NHL head coaches bite their lip.
This can accelerate his way into the NHL. He has all the background assets and everything necessary away from the puck to make it into a top role, if anything, his lack of offense can be supplemented by some extremely-gifted wingers, like Kirill Kaprizov for instance.
I don't like projecting a teenager to become an NHL player by sheer will, but Khusnutdinov has all the tools to really make a difference at the top level. By ranking him inside the top-15 at such a young age, we're clearly all excited.