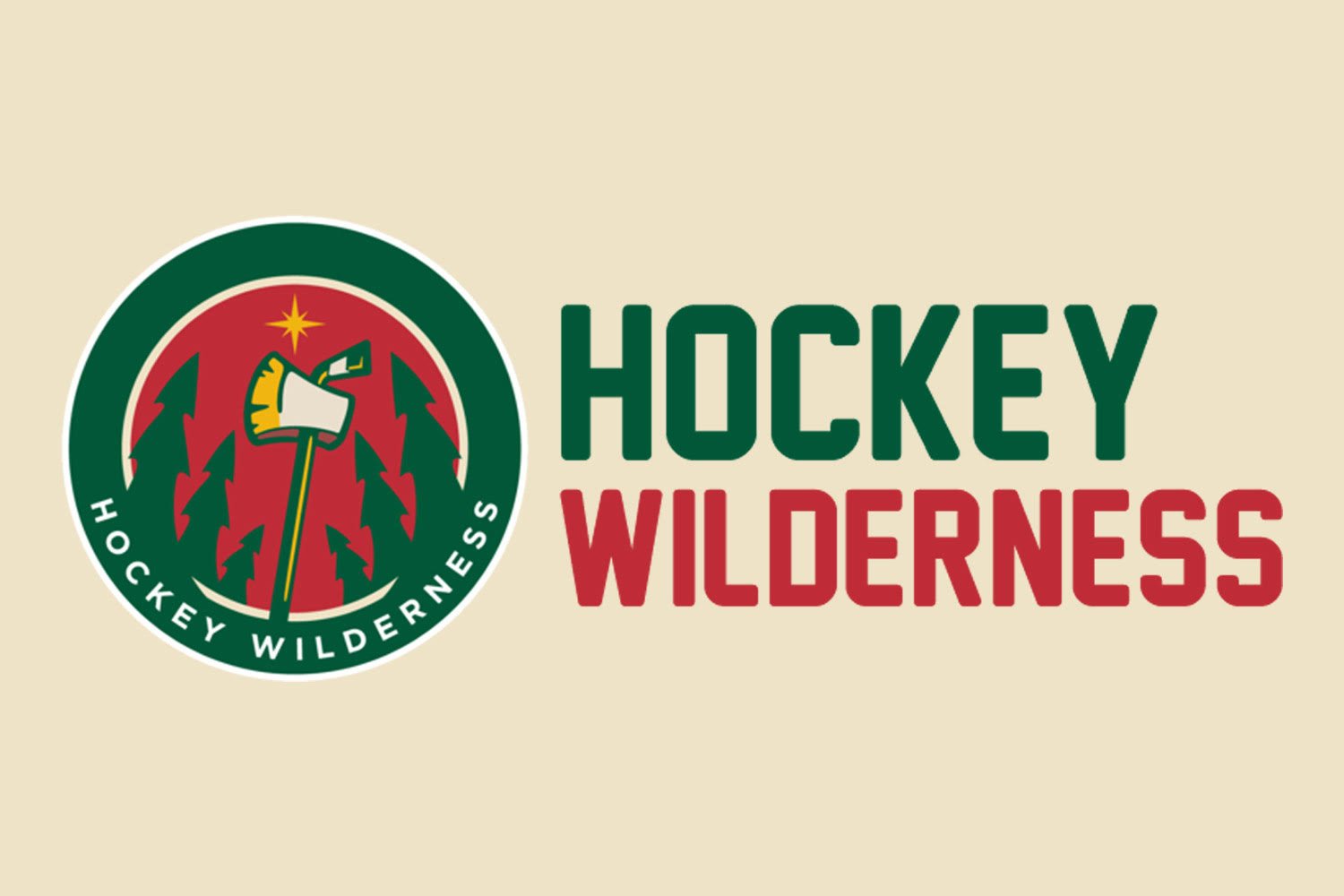 If you've followed Hockey Wilderness' Top 25 Under 25 since it's inception in 2014, there's been one name on each list for the past six iterations of the list — make that seven if we had done the list last season. And in his final year of eligibility, he makes our list of top prospects one final time, coming in at No. 17.
But despite ranking as high as the eighth-rated prospect on our mostly-annual T25U25 list, defenseman Louie Belpedio has only cracked the NHL roster for a total of three NHL games thanks to the perennial logjam that is the defensive depth chart of the Minnesota Wild.
So why has sweet Louie missed out while the Wild filled the bottom pairing with players like Greg Pateryn, Brad Hunt and Anthony Bitetto? Why hasn't Belpedio gotten the extended look that players like Gustav Oloffson were given? And why, after six times on our list, does Belpedio finish only one spot higher than he started?
The Stats
The first thing that jumps out when you look at Belpedio's stat line since his 2014 third-round selection is that the Skokie, Illinois native isn't known for his scoring. Belpedio's most prolific season to date was in 2017-18, his senior year with the Miami of Ohio Red Hawks, where he scored nine goals and 21 assists for 30 points in 37 games. But in the seasons prior and since, Belpedio has never come as close to approaching a point per game in either the NCAA, with the United States national teams, or with the Iowa Wild of the American Hockey League.
Another interesting thing from Belpedio's stat line is his penalty minutes - his 102 PIMs was far and away the most on the Iowa Wild for the 2019-20 season. Though his Jared Spurgeon-like stature doesn't translate well to the role of enforcer, Belpedio does not shy away from answering the bell when he feels a teammate has been wronged, or to answer for a hit he lays on an opponent. His four bouts for Iowa last year were all immediate reactions to plays of that nature.
Lastly, whether you're looking at his stats from his time with the Miami RedHawks or the Iowa Wild, one thing's for sure: dude likes to shoot the puck. His senior season with Miami finished with Belpedio as the far-and-away team leader in shots on goal with 127 - a remarkable total for a defenseman. Over the last two seasons in Iowa Belpedio has led defensemen in shots on goal with a total of 296, good for third on the team. But while he's prolific at putting the puck on net, the high shot totals haven't resulted in much offense, resulting in only 11 goals over the past two years.
Roll the Tape
Scouts haven't always been sure what to make of Belpedio's game. His defensive game isn't bad, but he doesn't have the elite-level skills Spurgeon does that will make up for his lack of stature, especially once he takes on the sizable competition at the next level. He's pretty good at moving the puck, skates well and has a nose for joining the offensive play, but his offensive skills are by no means elite. Good hands, good shot, good hockey IQ, but no one skill that he can rely on to dominate the talented forwards of the NHL.
The open space of the power play and overtime could allow a player like Belpedio to shine, putting his skills together to control the puck and generate chances like this one for Iowa in OT...
As for his style of play, please, no one tell Belpedio that he isn't a 6-foot-4, 200-pound blueline behemoth, because likes to throw hits like he is.
The Future
Now no one should ever knock a player for pursuing his degree, but had Belpedio made the jump from the NCAA to the AHL sooner, he might have sped up his progress towards a regular spot with the Minnesota Wild. That being said, Belpedio has been the "next in line" for a couple years now, having even seen action in a handful of NHL games with the Wild. In fact, is 2018 debut appearance was in a 6-3 Minnesota victory over San Jose, earning two assists for the big club.
The good news for Belpedio is that, should a spot open up via injury or trade (Matt Dumba, anyone?), there won't be a whole lot of competition for the call-up... for now. With Carson Soucy seemingly cemented a spot on the Wild's bottom pairing, the only other prospect with possible immediate NHL potential is recent acquisition Calen Addison, the former Penguins prospect brought over in the Jason Zucker trade. Marshall Warren (our 25th ranked T25U25 prospect) isn't quite ready yet, and neither are either of the Swedish Johanssons, Filip or Simon.
As for the Wild's current bottom pairing, Soucy beat out Belpedio in training camp and followed that effort up with solid debut season, but looked overwhelmed in the playoffs. Brad Hunt is a nice piece on the power play, but will never be a strong defensive option or be someone you can count on for more than limited minutes. Greg Pateryn is still rehabbing from back surgery, and is reportedly shooting to attend the 2020 training camp (whenever that will be), but the injuries are piling up with age.
So like Soucy last year, Belpedio should find a way to get an extended look with the Wild, either out of camp or as a call-up. And since at 24 sending him back down to Iowa would require waivers, chances are that if he does make it to St. Paul, he'll be here for more than a cup of coffee.
Can he take the next step in 2021? Many in and around the Wild organization aren't shy about saying they're rooting for the kid. But at 24, with some strong defensive prospects lining up behind him, this season might be make or break for Belpedio.