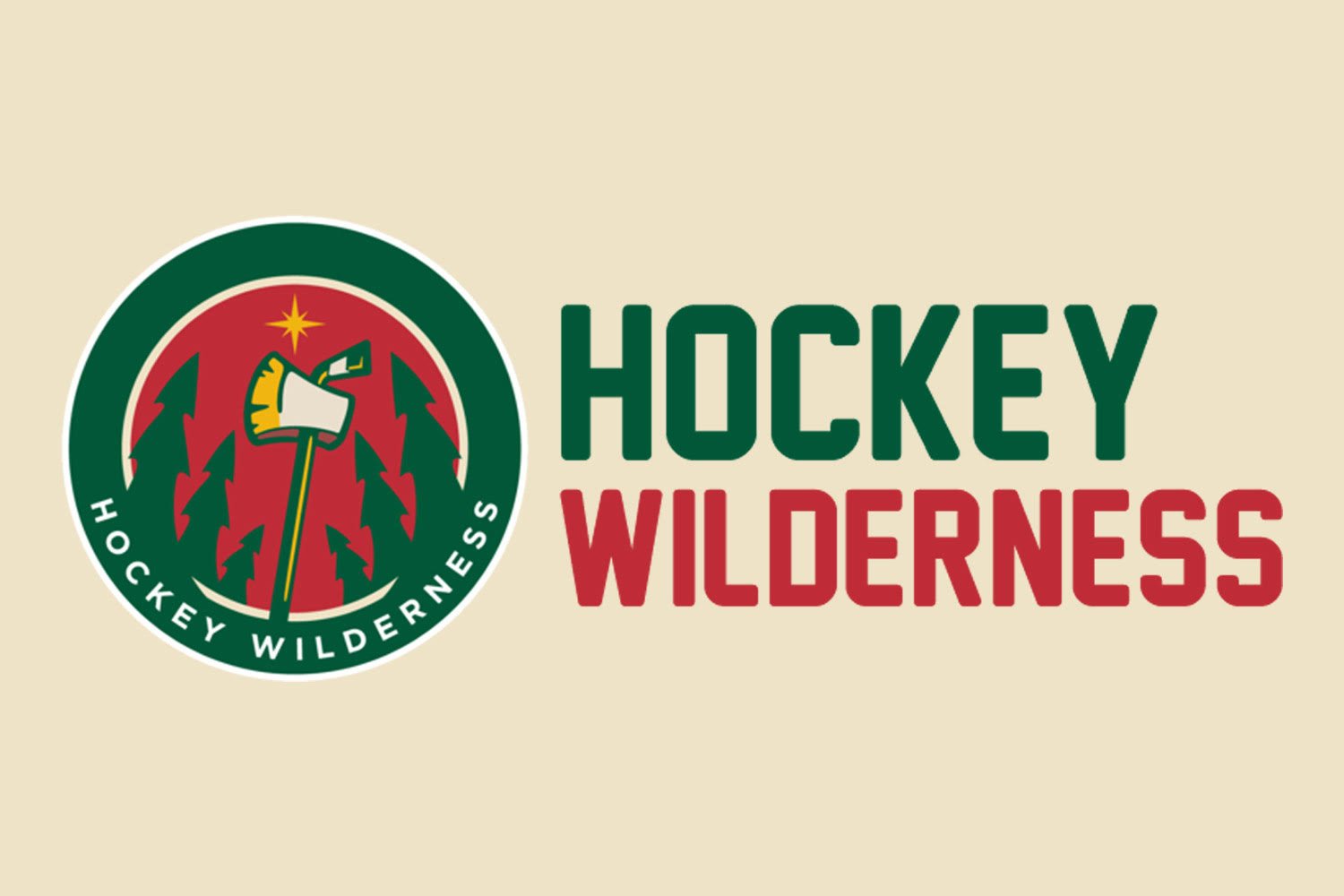 Kyle Masters, by all accounts from some certain public scouting services, has all the tools to really be an interesting prospect. But at the age of 18 years old and not even 50 games played in the WHL, it's all about projection for him — what he can become and we here at Hockey Wilderness clearly loved that projection enough to rank him at No. 23 of our Top 25 Under 25 for the year of 2021.
Some writers had him completely off their ranking, opting for more established prospects or even minor-leaguers that are just on the cusp for a depth role with the Wild, and who could blame them? Masters is an extremely raw talent that we haven't seen a ton of, even in the rare available stream from the WHL, while playing on a team that finished second-last in the entire league. A fairly bad situation that relied on a lot of imagination and quick little quirks that Masters gives out on the ice forcing some eyebrow-raising from local scouts, to think of him as worthy in our ranking.
There are people that would rather opt for the stability of non-teenagers, and others that just want to talk about prospects all the damn time. Here's some balance and ranking him low enough to just go "huh" in the future when he makes his professional strides.
The Stats
Masters doesn't score much. The 6-foot defenseman only averaged a point every other game during his draft year and got only a goal and two assists in 24 games during his rookie WHL year. But being on an absolutely dreadful team with no top-tier scoring talent for the league that they are in, defensemen have it worse and are unable to completely take over and score heaps of goals themselves, so the handful of assists he was able to score the sixth-least amount of goals in the WHL.
Even on his own team, Masters had the most amount of points among any blueliner and ranked fourth overall — only one player was able to average a point per game, which is a somewhat common thing to do for an above-average junior player.
This is why, even with some context added into his boxscore, we are sometimes blessed with the opportunity to dive deeper into the play of prospects and see what exactly they're doing when they're out there. Turns out, Masters is very good when it comes to moving the puck up the ice. Like consistently good.
Masters might not always have the direct shooting contributions and is simply above-average in terms of playmaking, but the way he can move the puck through the neutral zone is exceptional. Especially when it comes to taking the puck successfully out of his own zone, he is in the upper echelon of his fellow 2021 draft-eligible players in that scenario. Clearly a very active defender, Masters seems to blend his skating ability and awareness to help out his forwards whenever possible at keeping the puck under control, whether it's entering the offensive zone or carrying it into the neutral zone. That's the type of blueliner that every single damn team wants and one that the Wild are stockpiled with.
Roll the Tape
It's a theme throughout this quick profile, but there's not a whole lot of his game to go off of, but when you do get to watch Kyle Masters, he demonstrates an innate ability to move around the ice effectively, even if there's some aspects he needs help with.
As Todd Ferrari points out, that's a bad shot to take from that spot, but it just somehow winds its way into the net after a deflection or two. But Masters really gets the defender on their heels with some extremely smart and deceptive plays in the offensive zone — keeping them on their toes and getting them out of the way when it comes down to it. Something that might not happen a lot as he gets to play against more experienced players as he (maybe) gets into the professional side of the game, but it's promising to see no matter what.
One thing is for certain: Kyle Masters is not afraid to get involved in the offensive zone. Whether it's on the rush or getting just enough defensive coverage to jump into a high-danger scoring area while his team is set up, the dude just cannot resist a good opportunity to make a skilled play and maneuver his way into those prime areas.
Masters is going to be an interesting player to watch and it only helps that he's going to most likely play more games this year in the WHL than he has in his last two combined. Just log out the minutes and round out that game. Maybe shoot the puck less, or more, whatever.
The Future
Masters, as I've mentioned before, is truly a pick to be made regarding what he can become in the future. Certainly on the weaker side of projectability, he contains a lot of what teams want to look for when it comes to two-way defenseman and he just has it. Enough to still be drafted in the first four rounds of the NHL Draft after not even appearing in 50 WHL games.
His pick was made out of progress and hope to eventually look foolish to have him this low, or to be a publication that was "in on" him before he eventually skyrocketed his way into the hearts of every hockey fan in Minnesota. His skating is just so damn good and cool to watch that you want to see more of him on the ice and he certainly will get a lot of looks for a team in the WHL this year that projects to still be bad. That might end up meaning a trade to a contender, where he will play a lesser role but much more significant minutes with better forwards that can actually get him points on the board for those boxscore scouts to go bananas.
If everything works out just enough, he is certainly someone that should be in contention to get a contract from the Wild in the next couple of years. To add to the already stacked prospective blue line, with players like Carson Lambos, Jack Peart, Ryan O'Rourke, Daemon Hunt, and Calen Addison, Minnesota has already formed a solid foundation of talent ready to contribute to a group of defenseman that are only getting older. Even without Ryan Suter in the picture, Jared Spurgeon (31) and Jonas Brodin (28) are going to need the rejuvenation of youth that those players can provide. And there is even a clear timeline for them, with new signings Alex Goligoski, Dmitry Kulikov, and Jon Merrill only here for a little bit under contract.
Masters is just another name to add to the building list of defensemen the Wild are, once again, piling up to become a destination for talented, mobile defensemen.
Hockey Wilderness 2021 Top 25 Under 25
25) Simon Johansson, D
24) Caedan Bankier, C
23) Kyle Masters, D