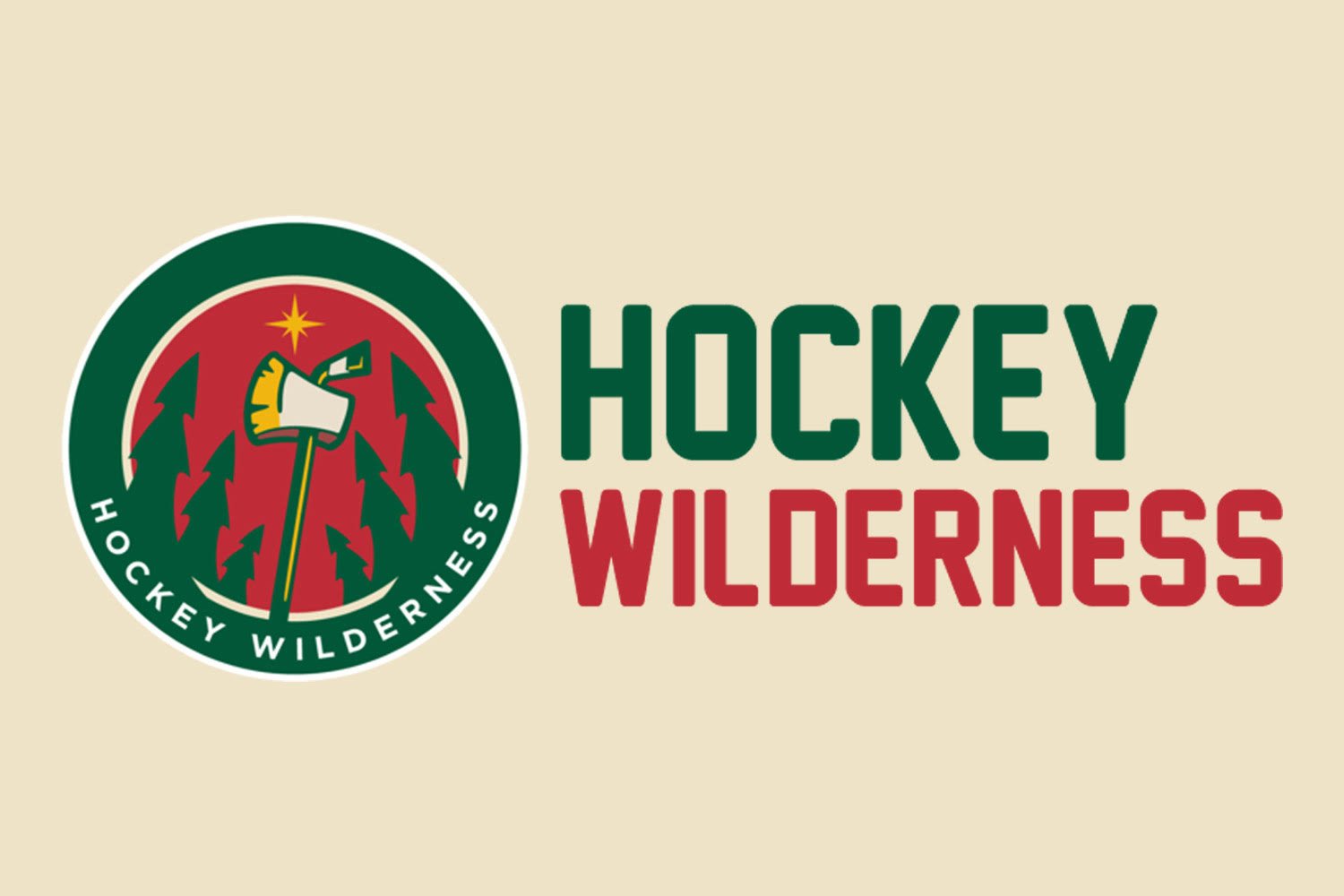 Jordan Greenway is a very good hockey player. Over the last four years, he has proven he has the tools to have a solid career for the Minnesota Wild.
Standing at 6-foot-6 and weighing 240 pounds, Greenway is a monster on the ice. When he is on, he is one of the most noticeable players on the ice. His frame paired with his above average skillset, he can quickly become a nightmare in the offensive zone for even the strongest defenseman. As he showed during the year, there are only a handful of players that can match his level of physicality while also being able to set-up his linemates for scoring chances.
Every year, the flashes of dominance seem to become more frequent. Last year, playing on the two-way monster of a line with Marcus Foligno and Joel Eriksson Ek, Greenway played an integral role in making that line arguably the best third line in the NHL (although they were the Wild's best line and true top line). Playing next to two outstanding defensive players can likely be identified as causation for the defensive improvement Greenway displayed throughout the season.
While he has earned his praise. Wild fans are still looking for a lot more. To me, Greenway's game has three main issues. First, he simply needs to put the puck in the net more. He has only eclipsed 10 goals once in his career (his rookie year). Sure, that was the only year where he played more than 75 games, but the point stands. With the frame he has, there are no excuses for not finishing at a higher rate around the net.
The next area I think needs improvement is the way he uses his body. Greenway sometimes seems to forget he is the largest player on the Wild's roster, as usually being the largest player on the ice. This year, he much more frequently drove the net wide and used his reach and weight to overpower defenseman and generate chances. He also started finishing checks at a higher rate. If he wants to become a top power forward in the NHL, he is going to need to continue the trend of growth he established this year.
Finally, I think the main place Greenway has room to grow is his consistency. As I have said, he shows flashes where he is the most noticeable player on the ice. These highs are awesome, but the lows aren't pretty. When Greenway isn't playing physical, he tends to disappear offensively and becomes much less effective defensively.
This year is a big one for Greenway. His contract expires at the end of the season and he will have to prove to Bill Guerin and his staff that he is worth some of the very little money the Wild will have to spend. Without a massive year, it would not be far fetched to expect this to be Greenway's last year in Minnesota.
The Stats
Coming from upstate New York, Greenway made the move to the state of hockey to play at the prestigious Shattuck St. Mary program. After three years of some absurd numbers there, Greenway understandably made the US National Team Development Program. In his two years there, he put up decent, but not incredible numbers. After his second year there, the Wild selected him in the second round.
Greenway then went back to the east coast to suit up for the Terriers of Boston University. He put up decent points his first year, but only scored five goals. His scoring woes improved slightly over his next two years there, but he never eclipsed the 15 goal mark. His junior year, he was one point shy of a point a game and joined the Wild for an uneventful six games at the end of the season.
His first professional season saw him put up decent numbers, including his highest goal total to this day. The following season showed improvement, especially on the defensive side of the ice. He also added some more assists to his point total, a trend that would continue into last year.
Last year, Greenway once again struggled to score. He did pick up many assists, but there were plenty of opportunities to finish that he missed. If he wants to improve his numbers, he will have to become a better player in front of the net. For his size, the quality of his game in the dirty areas is very poor.
Last but certainly not least, analytic models do not like Greenway. He is a classic case of the conflict between the "big player" or the "eye test" and the stats that these models rely on. Different people have different opinions on the importance of these models, especially for players like Greenway who have the ability to impact the game in ways that they don't necessarily register, but they do a great job of tracking some of the flaws of his game. They also imply that his success last year could've been largely due to the quality of those who he was logging almost all of his minutes with. And perhaps that's a deterrent since there was not a large sample size of him away from the defensive dynamic duo of Foligno and Eriksson Ek. While trying to calculate for individual impact, Greenway's deployment isn't doing him any favors.
For comparison, the same statistics of Greenway's two linemates...
Roll The Tape
When Greenway is using his body, he is capable of being nearly impossible to defend. For what he lacks in ability to finish, he is able to use his frame to protect the puck, make defenders puck watch, and distribute.
Here, Greenway makes an expensive defenseman look like a 7th D by using his strongest asset: his frame.
Wild fans will be hoping to see Greenway unleash shots like this more often this year.
Moments like this should remind fans that Greenway is capable of being a star in the NHL if he puts it together.
Quick reminder that he is 240 pounds.
The Future
Since this season is a contract year, Greenway's future with the Wild will be known in the coming months. With the Wild approaching salary cap disaster and Greenway likely to be commanding a slight raise, according to Evolving Hockey, change is inevitable. Either another piece will have to be moved to pay Greenway, or, more likely in my opinion, Greenway will be moved.
Despite being an analytic question mark of a player, Greenway has undeniably shown flashes. When he is on, he has the physical and technical ability to overpower very high end players in the NHL. When he is not using his body, he disappears. By lacking in offensive, specifically scoring, ability, he hamstrings his usefulness on more offensively focused lines.
Despite all of this, I really like Greenway as a player. He brings grit, intimidation, and undeniably has promise. With that being said, for the right price I think Bill Guerin would part ways with him in a heartbeat. Either way, this upcoming season will be make or break for No. 18's Wild tenure.
Hockey Wilderness 2021 Top 25 Under 25
23) Kyle Masters, D
22) Damien Giroux, C
21) Ivan Lodnia, RW
20) Hunter Jones, G
17) Mason Shaw, C
16) Jack McBain, C
15) Jack Peart, C
14) Daemon Hunt, D
12) Ryan O'Rourke, D
11) Carson Lambos, D
7) Jesper Wallstedt, G
6) Jordan Greenway, LW/RW