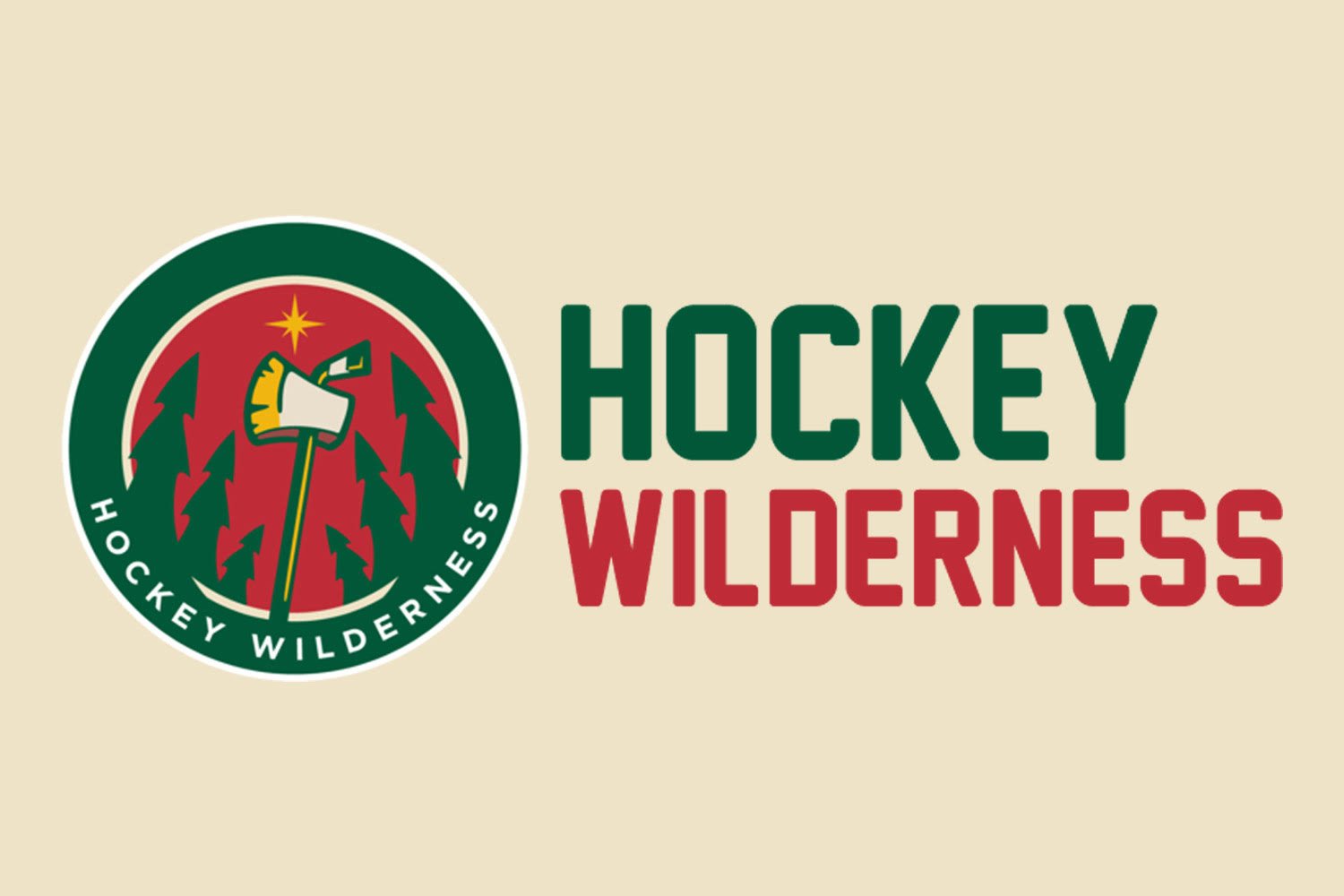 Editor's Note: As some of you noticed, the article of Matthew Boldy's #4 ranking was posted a day earlier than it was scheduled. So rather than sticking with the descending order, it's better to be honest and recognize that I screwed up. So here's Joel Eriksson Ek at #5, but a day late and out of order.
Slotting in at No. 5 of our 2020 Top 25 Under 25 list we have Minnesota Wild center, Joel Eriksson Ek. 
The 23-year-old was drafted by the Minnesota Wild 20th-overall in the 2015 NHL Entry Draft out of Färjestad BK of the Swedish Hockey League, after spending his entire pre-draft development within their organization.
Eriksson Ek was born into a hockey family, and born into the Farjestad BK system. His father, Clas Eriksson, played in the Farjestad BK system for thirteen seasons, and a handful of those years with his brother, Bjorn. Joel's younger brother Olle, a goalie, played in the system Farjestad, too.
For a player who had impressive numbers in Sweden, most may not appreciate his defensive game, and almost pest-like attributes. He's grown into that role in Minnesota, and adds a sort of dynamism that isn't easily found on the Wild's lineup. 
When Eriksson Ek was drafted in 2015, he was considered one of the premier two-way centers in a very deep first round. This was the same draft that boasted center talent like Connor McDavid, Jack Eichel, and at the time, Mitch Marner. Still, Eriksson Ek ranked as the top prospect in his position from Europe, and overall, the fourth best prospect in Europe.
Like several young members of the Wild organization, Eriksson Ek's next season is extremely significant in terms of taking that next step in his overall development into a top-six NHL talent. Often compared to Wild legend, Mikko Koivu, the young center has big shoes to fill whenever the next season begins.
The Stats
Eriksson Ek, as mentioned before, played his minor hockey in Sweden in the Färjestad BK system. This included U16, J18 Elit, and J18 Allsvenskan before making the SHL in the 2014-15 season. In his draft year, he put up over a point a game in the J20 Super Elit, and saw time with the big club adding six points through 34 games.
In the early years, the Karlstad native was a decorated player in Sweden. In his 2012-13 season, he was awarded with the U16 Best +/-, a U16 Gold Medal, and most points on his team. The next year, he was awarded a J20 Silver Medal representing Sweden. In his draft year, he was the top U18 forward, had the most goals in his J20 division, and the most points as an SHL Rookie. It was easy to see why he was ranked so highly. 
After being drafted by the Minnesota Wild in the first round, Eriksson Ek would go on to represent Sweden, as the team captain, in the World Junior Championships. This was a coming out party for the young forward who put up nine points in seven games. He was voted a top three player on Team Sweden, which made sense because he was the Rookie Of The Year in the SHL. 
His 2016-17 season was when Eriksson Ek took a gigantic step. He came to North America, and played games in the NHL, and AHL, and on top of representing Sweden a few times already, he would help Sweden win a Gold Medal at the World Championships that summer. 
The last few years have had their share of ups, and downs for the young Swede. His stats since joining the Wild full time in 2017-2018 have been average, but I don't think they tell the full story.
Last season's performance was trending in the right direction, at at 23 years old, you'd hope for that. Statistically, Eriksson Ek had improvements in goals, assists, points, plus-minus, and face off percentage. His usage improved, and he was getting more ice time, including scoring his first power play goal.
In November, the GEEK squad was born and Eriksson Ek would center left winger, Jordan Greenway; and right winger, Luke Kunin. At first, this line was put together to drive offense, but quickly we saw what the Swede was capable of defensively. 
He would be a staple on the third line, shutting down top NHL offence, and showing his ability as a 200-foot player. 
Roll the Tape
The term "200-foot player" gets thrown around far too much — and I'm clearly guilty of it — but I see Eriksson Ek improving to be one of the top two-way centers in the league. He's not there yet, but with the right line mates, and usage, he'll get there. The challenge for him, like a lot of young players, will be consistency.
Stylistically, he's got a smooth skater stride and for a bigger player, maintains great balance through all three zones. He's able to find space through the middle, and although it's not always the prettiest, he'll outwork opponents to create a scoring chance or carry the puck. He transitions well, and has an above average shot. Although we've seen glimpses of his offensive ability, he'll need to work on his explosiveness and first step to become a greater offensive threat. 
When he isn't setting up his wingers, he'll use his big frame to drive to the net. Although he can play physical, I'd like to see him embrace that side of his game a bit more. That said, he's most definitely embraced some "pest" characteristics over the last few seasons, and is said to really get under his opponents skin by simply not reacting or chirping back. I guess that comes with defending some of the best lines in the league.
Eriksson Ek's defensive positioning, and instincts are among his best assets. He's at his best when he's on the penalty kill, disrupting passes, interrupting shooting lanes, and knocking the puck away with a well placed poke check. I think he can over-rely on his positioning to compensate for his skating acceleration. Fortunately, when you're almost always in the right defensive position, that doesn't harm EE as much as it might other Wild players. 
Although the stats might not jump out, you can count on EE to be a dependable, and responsible center. With time, I believe he'll only get better.
The Future
Having just signed a two-year deal back in Aug. 2019, Eriksson Ek will be an RFA at the end of next season. I think I've made a compelling case for his future with the Wild, but his future will be hard to predict.
Not only has his name come up in recent trade rumors, but there are a lot of fans who want to see more from the former 20th-overall pick. I can't say I blame them, but I think we need to be more patient.
He played well in a bottom six role, and could be even more effective with top-six ice time, and special teams deployment this upcoming season.
It's important to note that although we haven't always seen the dynamic, offensive Eriksson Ek that he was when he was younger- some of the best two way centers also took a bit longer to find that touch in their game. Ryan O'Rielly, Sean Couturier, and Alexander Barkov worked out, right? It's taking longer than expected, but he'll figure it out.
Another factor, is the expansion Seattle Kraken, and the looming expansion draft. I've seen it compared before, but EE isn't in too different of a situation as Erik Haula was. Thankfully, the Wild still have one more season to find out exactly what Eriksson Ek is, and not make the same mistake. 
He may never become the elite first line center that Wild fans are clamoring for, but he's exactly the kind of shutdown center that teams drool over. Next season will be a big one, and we'll all be watching.