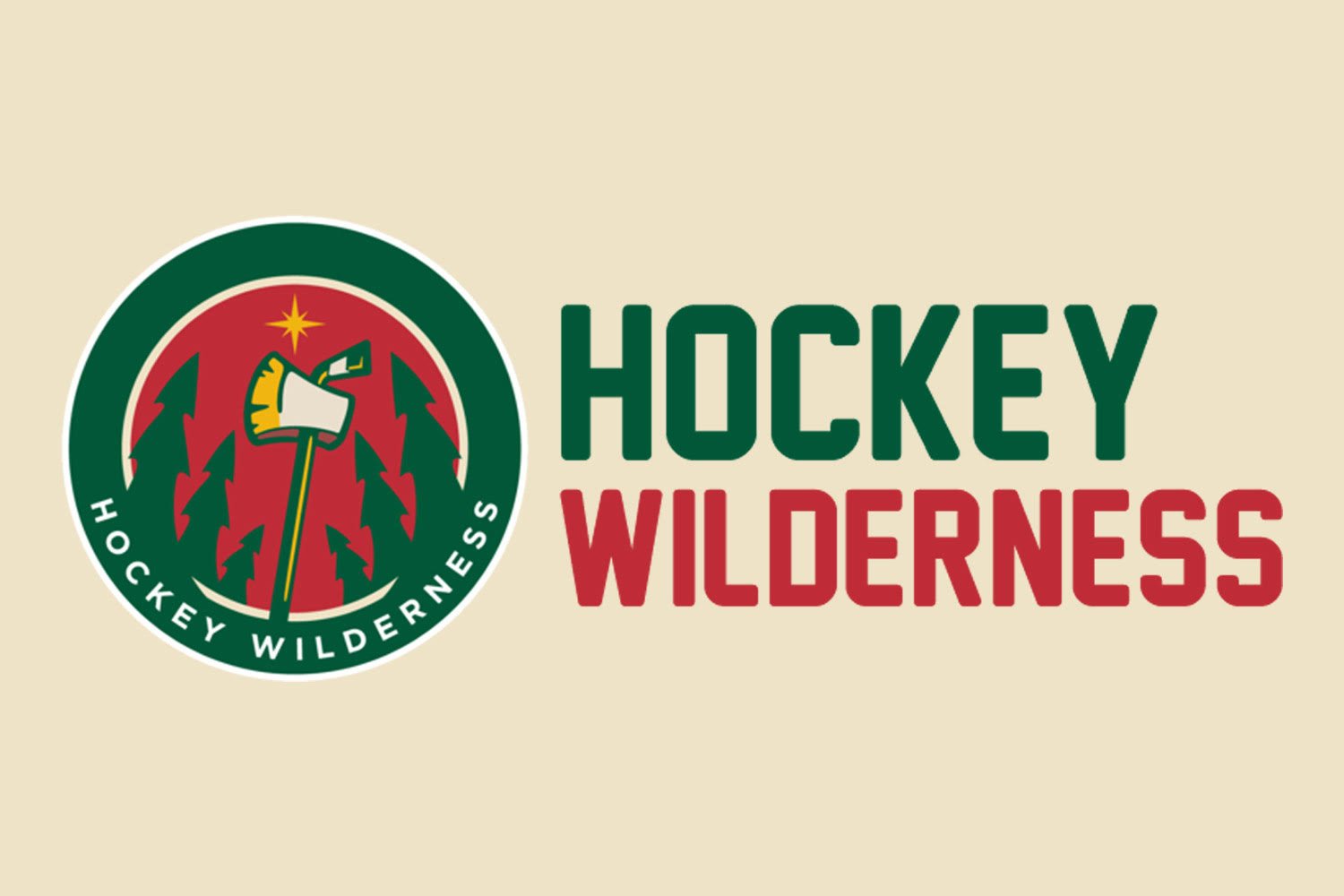 In their history, the Minnesota Wild, like most NHL teams, have really not used any high draft picks on goaltenders, with Josh Harding at 38th overall in 2002 and Hunter Jones at 59th overall in 2019 being the exceptions.
In a way, it's understandable because goalies are the hardest position in hockey to project because of the many traits that goalies need to succeed at a high level in the NHL, and it's very difficult to know whether or not a 18-year-old goalie has those traits, or will be able to develop those traits, during their draft seasons.
At the same time, goaltenders might also be the single most important position in hockey, as they can be the difference between a team being in the draft lottery or going on a deep run in the playoffs, and having a great young goalie in net that you can rely on for several seasons to come can be a fantastic luxury to have, and the Minnesota Wild might have found just that when they selected Jesper Wallstedt with the 20th overall pick in the first round of the 2021 NHL draft.
Wallstedt was at points through the build-up to the draft this year, someone destined to be selected in the top-10, if not even earlier by a team that wasn't in love with any other prospects and will opt for the one position that can spell out the future of your franchise instead. Even with all the projections, data, and countless numbers to go along with the prospects selected in the first round, Wallstedt might be one of the few franchise-changing prospects, if he hits. Essentially, the Wild chose to nab a potential ace starter that has the always-low floor of a young netminder, instead of picking someone that can appear on your third forward line in four years.
No matter what, they were heralded for the selection.
The Stats
Throughout his career so far, Wallstedt has always been ahead of other players in his same age group, having made his debut in Sweden's top junior league in 2017-2018, posting a .921 sv% in 25 games played. He continued to post great numbers in that league over the next two seasons, before finally making his SHL debut towards the end of the 2019-2020 season.
He earned a full time roster spot in the SHL with Lulea during the 2020-2021 season, and he put up fantastic numbers for a teenage goalie in a professional league, going 12-10-0 and posting a 2.23 GAA and a .908 sv% in 22 games played.
Beyond the percentages and averages, the teenaged netminder has already set himself apart from others in the entirety of the SHL's history.
That's right. Through the decades of the top division in Sweden, no other draft-eligible goaltender appeared in as many games as Wallstedt did. And as we all know how tough it is for some young players to get ice-time in the various European leagues, considering that he is a goaltender and he was trusted to play that much, speaks volumes in his current state of performance.
Roll the Tape
Wallstedt's biggest strength as a goalie is his ability to stay calm and hold his position in net, even during a sequence, as you can see here, where he has to make several saves, he does not scramble in net and lose his composure, instead, he calmly moves side to side, and uses his edges to keep himself in position to make the save.
Here he is, doing the same thing, just keeping track of the puck well and skating exceptionally well in the crease.
As it is with every goaltender, it's like a different sport. The specialists for the position are able to see much more than us common folk. All we can tell is if the goaltender was in a somewhat good position to make the save or if they over-extended to be out of position — little things like that.
But Wallstedt is known to be a flexible option in net and that should be a considerable attribute at the North American professional level.
The Future
It's difficult to project any goaltender, but especially one that is lauded to be the Next Great Swedish One. Wallstedt will continue his efforts for Luleå HF and has already been the starter for their first two matches of the season. There were previous rumors that he would depart the club, looking for more opportunities since they did get a regular member of their tandem back from injury, but that doesn't appear to be the case anymore.
Wallstedt has not signed an entry-level deal with Minnesota yet, so there's no current option to appear in any games in North America, but his SHL contract does end after this season, so with not a lot of imagination needed, it is possible that he will be signing his rookie contract next summer and make the trip overseas for the 2022-23 season.
As always, it will take a little bit more time with a goaltending prospect, but with Wallstedt it isn't hard to believe he will just need a season and some more in Iowa to really get going. Again, this is just projection and a rough opinion, but considering also that more teams are opting for their high-end goaltenders to get the starting role — Carter Hart with the Flyers, Spencer Knights with the Panthers, etc. — there can be a direct pathway for the Swede to claim a spot in the Wild's tandem. Especially since Cam Talbot's contract runs through the 2022-23 season and there will be a perfectly-timed opening.
We shall see, but there is a rough etching of a path.
Hockey Wilderness 2021 Top 25 Under 25
23) Kyle Masters, D
22) Damien Giroux, C
21) Ivan Lodnia, RW
20) Hunter Jones, G
17) Mason Shaw, C
16) Jack McBain, C
15) Jack Peart, C
14) Daemon Hunt, D
12) Ryan O'Rourke, D
11) Carson Lambos, D
7) Jesper Wallstedt, G