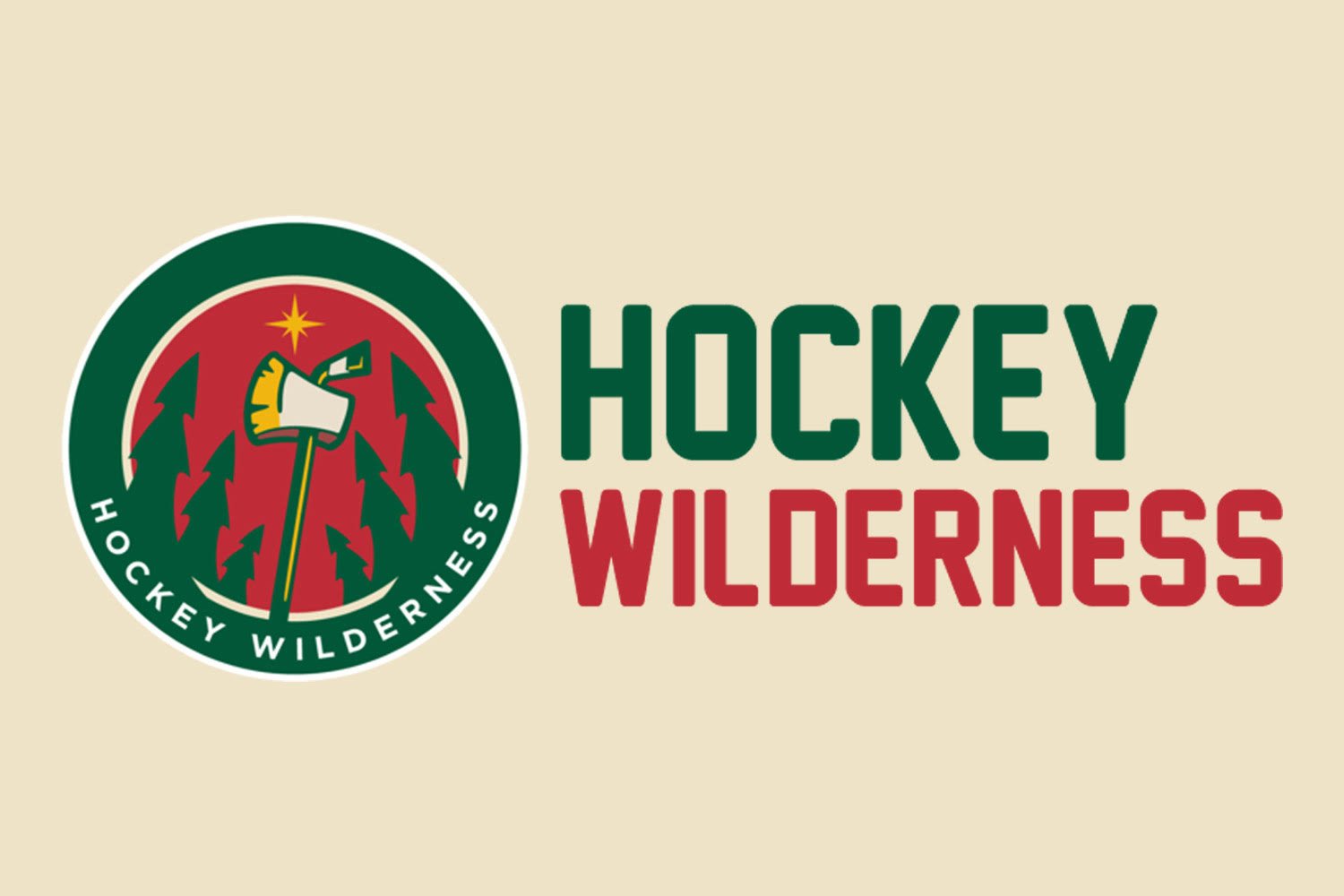 The Minnesota Wild have been stuck in some form of mediocrity and with that has come some standard mid-level draft picks that haven't moved the needle. Now, they've improved their drafting reputation and eye for talent, moving them into owning one of the top prospect pools in the NHL, and therefore, making our Top 25 Under 25 rankings more enjoyable and exciting.
Unfortunately, on the other side, that means there's too long of a list to include all the prospects that we want to talk about and rank somewhere. So with that, here are some honorable mentions for our 2021 T25U25 list that didn't make the final ranking but still had some significant support on our individual rankings from our staff.
Filip Johansson
The 2018 first-rounder has found himself declining in hype ever since his name was announced on the draft floor. At 21 years of age, Johansson is still spending his time developing in Sweden and most recently appeared in 46 games for the top-tier Frolunda HC of the SHL. While not averaging the most minutes and having the largest contribution — 6 goals and 11 points in those 46 appearances — it's still a young player playing in one of the best leagues in the world.
With other options on the blue line coming through like Carson Lambos, Ryan O'Rourke, and Daemon Hunt to jot down on our lists, Johansson was seen as the odd man out and just not active enough in our minds to have him as one of the Wild's top players under 25 years of age.
There is certainly still room for improvement if he makes the trip overseas and develops into a the two-way blueliner that he was sought out to be. Even if he starts ripping it up in the AHL in a couple years, I'm sure we'll be more interested in a higher rank.
Sam Hentges
The player that's From Here, Hentges was a seventh-round pick in 2018 and has been a steady contributor for St. Cloud State ever since. His production dipped slightly during the pandemic-shortened season last year, scoring 17 points in 29 games compared to his 24-point campaign in 28 games the previous season, but at 22 years of age, the center from New Brighton, Minn. has some room to grow.
Maybe not worthy of our rank in the future, but what more do you want from a 210th overall pick?
Pavel Novak
Recency bias carried Pavel Novak to contention for last year's list (he still didn't make it) and after a weird stretch of games in multiple levels of professional hockey in Czechia, he still remains put to the side.
He was an intriguing fifth-round pick last year, someone that scored over a point-per-game on the Kelowna Rockets of the WHL, but the pandemic halted his development in North America and led him down a path of barely producing in his limited appearances. A difficult season that he might bounce back from, and if he scores a ton in a European professional league next season, maybe he'll break the 25, but right now he's not there.
Marshall Warren
With a real lack of a substantial prospect pool last season, Marshall Warren was our 25th-ranked player on our list last season, as he made his T25U25 debut as well. But now with more hyped-up potential and growth from older players, the 20 year old Boston College defenseman is left out of the annual celebration.
Warren has loads of time to blossom into a top-level collegiate defenseman and even in the shortened NCAA season he earned 11 points in 23 games on a stacked Eagles team.
These four prospects are certainly interesting and might be worthy of an entry-level contract in the future, but right now we have a little extra wiggle room when it comes to projecting teenaged stars and looking at current full-time young players. Just out of reach but still in consideration.
Check back here for our future 2021 Top 25 Under 25 profiles on Hockey Wilderness.