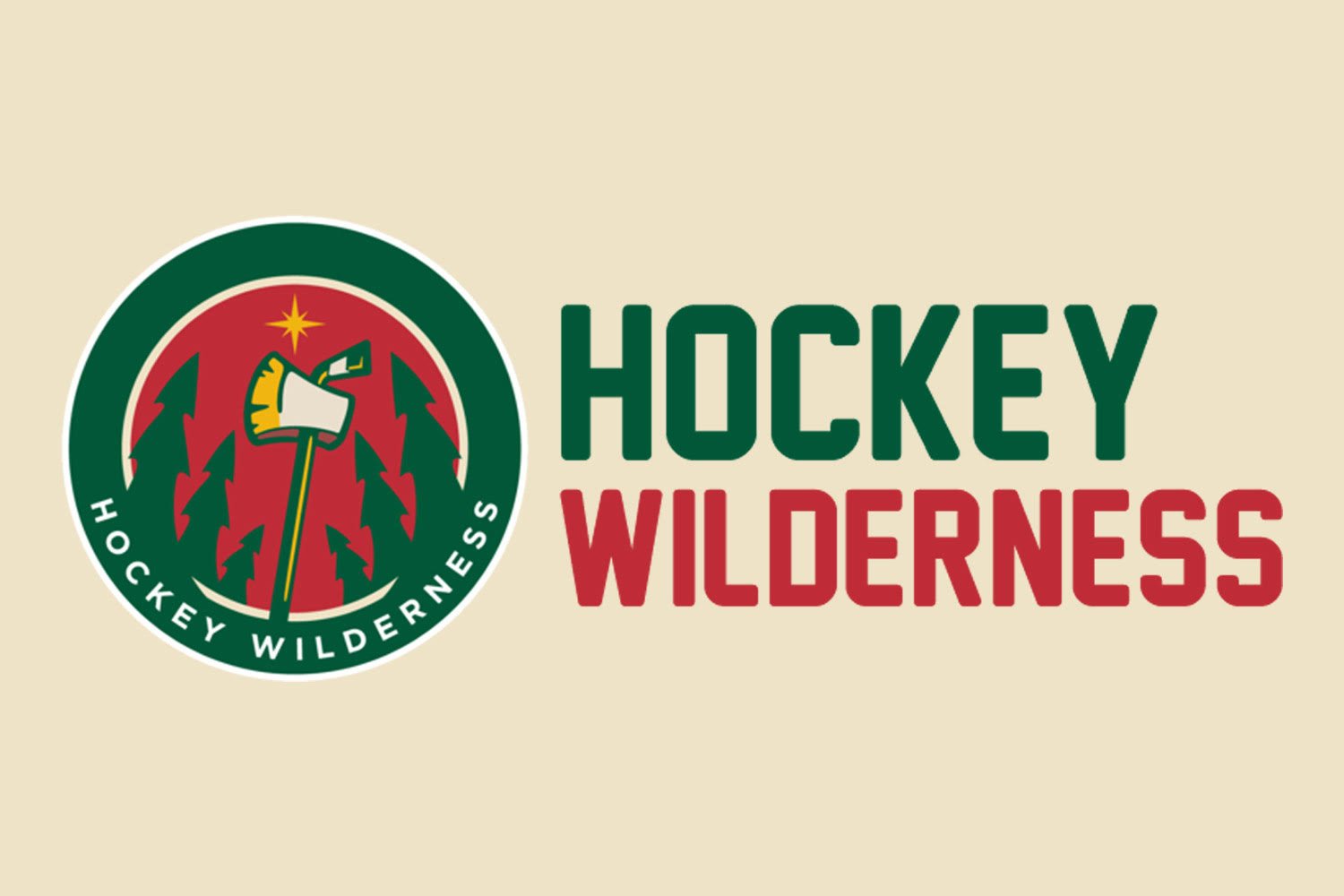 Next up on Hockey Wilderness's Top 25 Under 25 countdown, the highly anticipated, Filip Johansson. The 2018, first round draft pick slides in at number 14 for his debut on the list. Just like draft night, an instant silent hush falls over the crowd followed by a "who the (fill in the blank)"!? Maybe not that drastic, but I just wanted us to relive that beautiful summer night. Oh, memories. 
No matter the outcome, GM, Paul Fenton will forever be tied to Filip Johansson, his first ever pick as the Wild GM. The new man in charge was coming in and fans wanted to see something change or should I say, tweaked. He had one job to do and that was select a player in the first round that was going to be the next big thing here in Minnesota. It was time for a Wild GM to make splash, go with the "sexy" pick, or choose someone that filled a NEED. With that in mind, with the 24th overall pick, he went ultra conservative with the Swedish defenseman. Conservative is probably the nice way to say it, perhaps we could say, controversial. 
Johansson comes in at 14th on our list because he's the Wild's first-round pick of 2018. I'm guessing he could have found himself lower on the totem pole, but the Swedish blue liner is a bit of an enigma. Naturally, the jury is still out on the young man and that's because no one in Minnesota has seen him play. Do you think Fenton has? Let's pray. Johansson will have a massive mountain to climb and maybe it's not fair to him, but that is the reality when you're a first-round pick. He better have an impact, otherwise he will suffer the consequence of extreme passive aggressive behavior here in Minnesota. His only saving grace would be to say "he feels at home" or has some sort of Minnesota connection, so that we can cling to #OneOfUs. At that point, all would be forgiven.  
Young Filip won't be seen much by Wild fans for the next few years. He's not even close to NHL ready. Matter of fact, he's got some growing to do in the Swedish Leagues before crossing the ocean to play in the AHL. There isn't much excitement with his game, he's essentially a Brodin clone. I'm not knockin' Brodin's game, it's just not flashy and well, we already have a boring Swedish defenseman, why do we need another? In fairness, by the time Filip's NHL ready, Brodin will have retired and we will need to have replaced his lackluster offense, and beautiful Swedish skating skills. Try saying that 10 times fast. At that point, insert Johansson and 2 years later we can draft another Swedish defenseman. Have the Wild become that predictable?
That's depressing, why'd you bring that up?
I would assume that is what you're thinking when looking at his stats. They don't overwhelm a person. Maybe I should have just left them out for the sake of our sanity. Too late, the damage has been done. This just proves the player that we should expect him to be, defensive minded with the good breakout skills and we should not forgot the classic, smooth skating skills, that all Swedes have. Basically, the Wild drafted this kid for his hockey IQ. Is that worth a first-round pick? Most of the Wilderness will tell you no and I'm probably in that same boat. At this point, if he's not Tyler Cuma, I'm happy. Speaking of Cuma, is he still alive?
Like a lot of NHL draft picks, we shall see what happens. Maybe with the right development system and the right attitude, Filip will eventually make an impact for the Wild organization. The hockey smarts are an important attribute and let's hope he can pair that with some skills on the ice. He has time to grow and fine tune his offense and continue strong defensive play.  The good thing, he should have a chance to jump up to the Swedish Hockey League, which is the premier hockey league in Sweden. Filip will need to develop there and make an impact playing with the "big boys". It's not a rinky dink operation, so he will get better. It's just a matter of how good can he be? 
We will likely see him on this list going forward, but I hope he jumps up a few notches and not drop. His career can go just about any direction at this point. Stay focused, work hard and we will eventually see him with the big club in a few years. Good luck in Sweden, Filip, all of Minnesota will be rooting for you from afar. When I say "all", I mean like 15 of us.