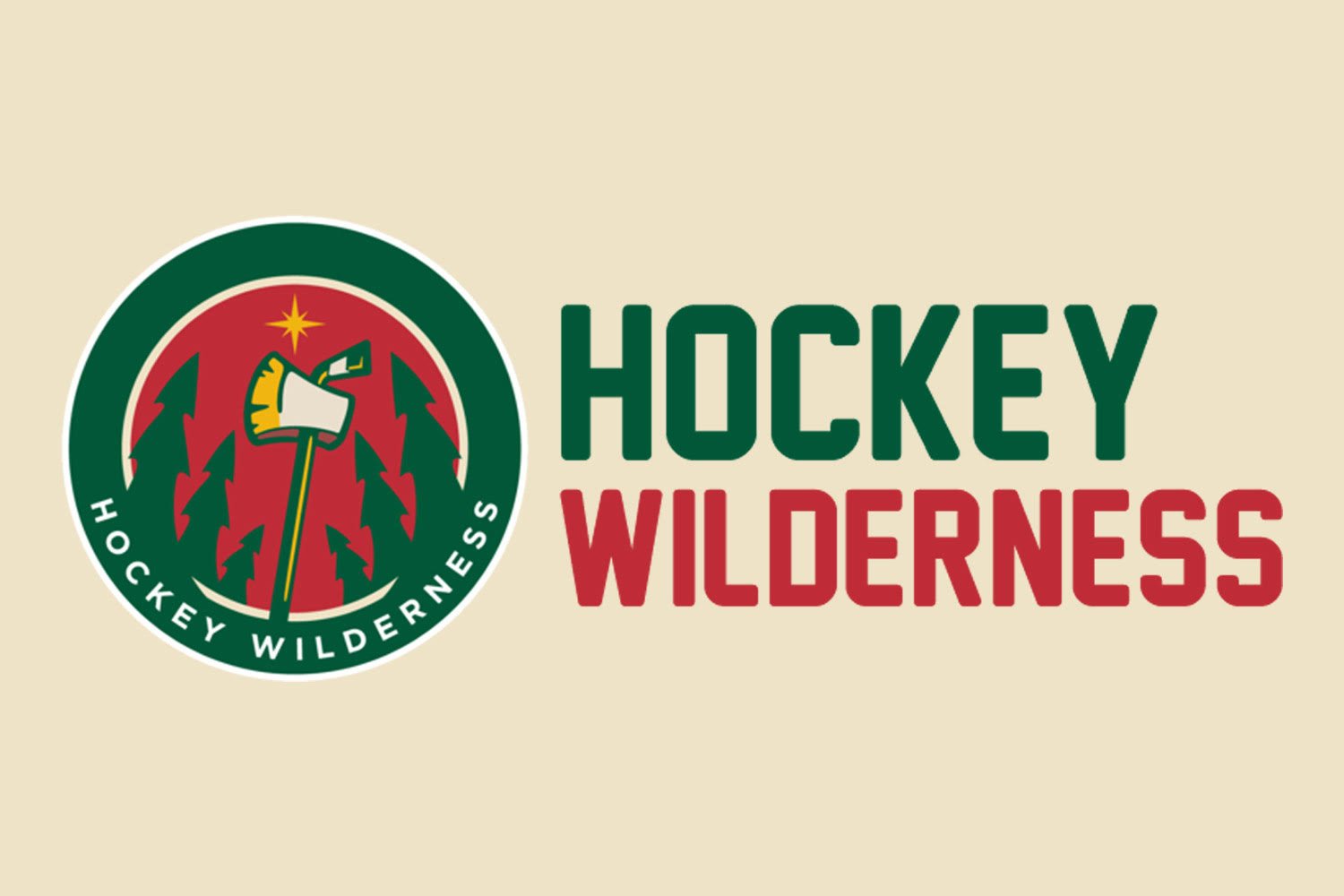 The Iowa Wild had an interesting season. Unlike their NHL affiliate, they were able to rely on some young players to carry the majority of their workload throughout all positions. From the top forwards in the group, to the minute-munching defensemen that were able to control the power play, to a key member between the pipes, Iowa was set for success by the foundation that was laid in the Minnesota Wild pipeline.
One of those players that were able to find success in the AHL while still being barely legal to drink where he's playing, is Dmitri Sokolov.
A gamble with a seventh-round pick in 2016 — one of only four picks by the Wild that year, and the second seventh-rounder — Sokolov was seen as a project goalscorer. Drafted one year after coming overseas to play for the Sudbury Wolves of the OHL, the then-teenager was able to develop into a consistent threat in the offensive zone.
Unfortunately for us, we had too many senior players clogging up the rankings in our last Top 25 Under 25, so he went unranked as he was turning professional. But all is forgiven, with this top-20 spot in this year's list.
The Stats
Even by taking a quick glance at everything, it's clear that Sokolov can score goals. A lethal shooter when given the chance, the 22-year-old has consistently put the puck in the back of the net throughout his young career.
Although he's keen for taking shots, that seems to be the only thing he does when it comes to production. Throughout his entire measured career, dating back to 2012, Sokolov has always finished the season with more goals than assists. Peaking in that shoot-first-ask-questions-later mentality during his time with the 2016-17 Sudbury Wolves, where he scored two goals for every assist he earned.
It's common enough with similar wingers to get overlooked massively at the NHL level. Brandon Pirri is a classic example of someone that is just able to score goals but won't necessarily drive overall offense positively. They can be at the end of the goal, but won't be the sole reason for why your team is winning games.
Roll the Tape
One thing about Sokolov is that he clearly loves every single goal he scores. With the joyous wonder of a child finding out it's time to open their birthday presents, the 22-year-old brightens up as soon as his shot makes its way to the back of the net.
He can use his large frame well, to get some extra ice to get his shot off as well. The winger might not be that tall, but he's big enough to make his shot available most of the time.
Unfortunately for those that try to delve deeper into Sokolov's overall game, there's not a whole lot. Although his goals are entertaining and they're a nice highlight of his year, there's still major holes to be missing. The 22-year-old carried the label of being a lazy player on the ice through his OHL career, even though he was able to score heaps of goals.
It's tough, but without a major call-up to the NHL and a debut with the Wild, there's no opening to dig deeper into a potential misstep when it comes to Sokolov's defensive contributions.
The Future
If any team would want no part in a goalscorer that isn't responsible, except at putting pucks behind opposing goalies, it's the Wild. A franchise that has earned their reputation of a defensively-staunch team on the ice, Minnesota clearly want all of their offensively-gifted players to still have a positive effect on the offensive suppression side as well.
That makes it tough for Sokolov to make the next step, especially the way the team is constructed currently. Loaded with forwards on expiring contracts, there's no way for the 22-year-old to break camp and make it into the team at the beginning of the 2020-21 season. A more realistic scenario — if he does make his debut this upcoming season — would be a post-trade deadline call-up, after all the rentals have been traded away for future assets.
Maybe he could find some chemistry with a young center and he can prove to be a net-positive player in the Wild's system. It's a massively hypothetical scenario, but we've seen crazier transitions into the NHL.
With just over 100 AHL games of experience, there's still room to grow and develop in professional hockey. To follow a familiar path to other goal-scoring maniacs and blossom their big-league career a few years down the road.
Sokolov is certainly an interesting player with one elite asset and a whole lot of mediocre skills riding the coattails of his top-tier shot.