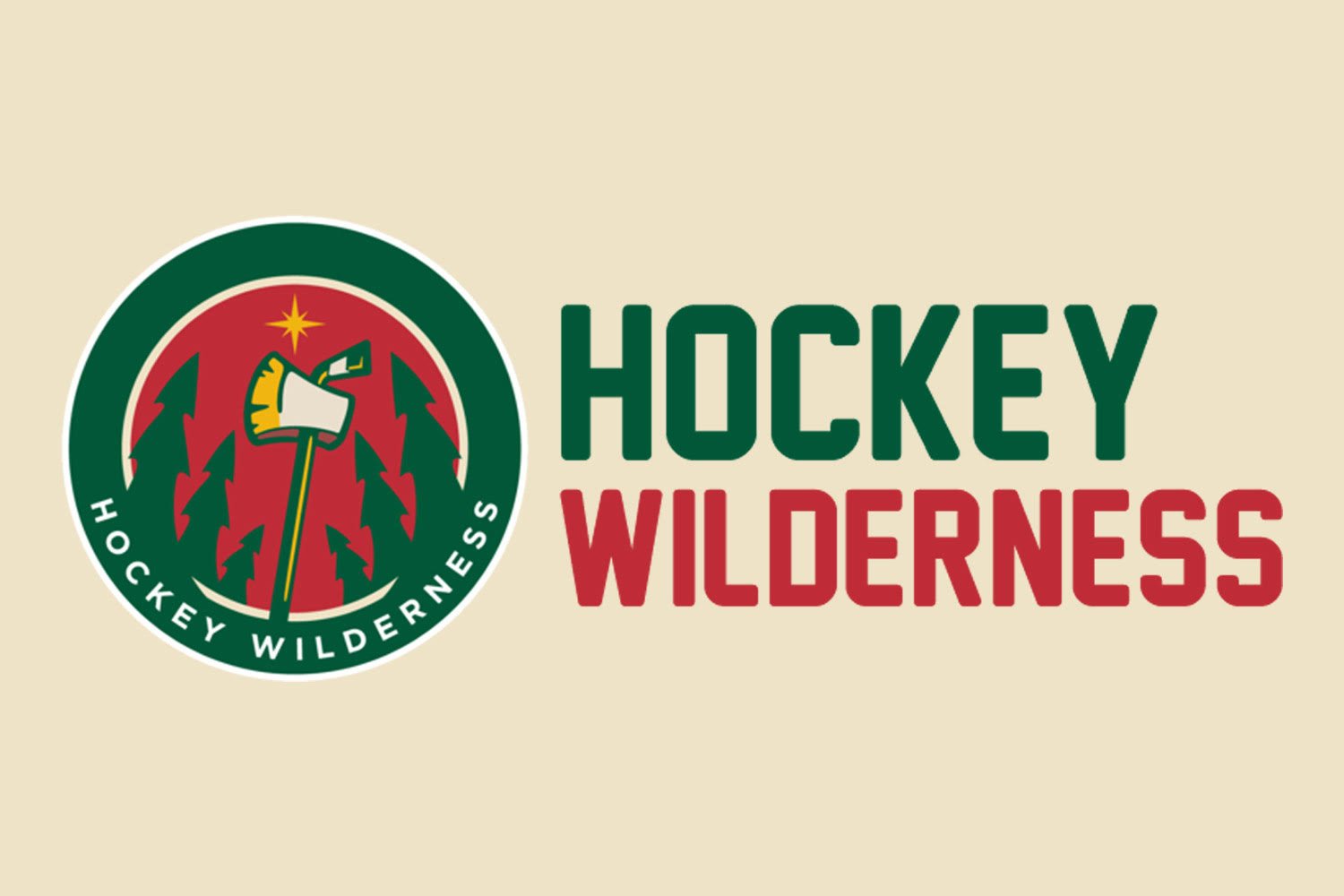 Despite Damien Giroux coming in at 21st on our list of players under the age of 25, don't let the ranking fool you. Minnesota has a neatly progressing prospect on their hands in the center of the ice. The Sudbury, Ont. native has upped his level of play on the stat sheet in each of his competitive seasons to date. He now only stands one level below the bright lights of the NHL, as he will be a member of the Wild's AHL affiliate in Iowa for the 2020-21 campaign.
The now-20 year old was selected by the Wild in the 2018 NHL Entry Draft with the 155th overall pick and finally inked his three-year entry-level deal with the club in March of this year; a time which truly seems so long ago due to the pandemic.
Upon selection, Giroux was rated as the 190th best Northern American Skater, according to the NHL Central Scouting Rankings, and had just completed his second year of play with the Saginaw Spirit of the Ontario Hockey League (OHL). It was a campaign that saw the Canadian clinch 43 points by way of 19 goals and 24 assists and also secure the distinction of assistant captain.
Former Wild assistant general manager and player Andrew Brunette spoke highly of the choice to take Giroux at that point in the draft, in an announcement from the team's official website.
"Hard worker. Competitive. Good skills with a good engine. Great leadership qualities. Very good head for the game. Competitive 200-foot player with offensive upside. Reliable in all three zones. Played big minutes as a 17-year-old in OHL against other teams' top lines." 
Brunette had the chance to see Giroux's development from a young age, as according to a story from NHL.com, the two lived only a few minutes away from each other and Giroux was a regular at Brunette's Pro Players Hockey School summer camps.
"It was pretty special, obviously watching him grow from a little kid to a teenager to growing into a man is pretty neat. He hasn't changed one bit. He's the same kid ... I saw when he was 4 or 5 years old. For our small town, to get a player drafted is a pretty huge deal, especially a kid I've been able to see over the years and have him in our organization and watch him continue to grow is pretty special for me," said Brunette.
Isn't it Wild how connections work? And while Brunette has moved on from the franchise, Giroux finally gets his chance to see what he is truly made of with Iowa this upcoming season after four complete years in Saginaw.
Stats
Above are the cumulative statistics of Giroux's career to this point, and when looking primarily at the seasons in Saginaw, the progression in production, and eventual captains distinction is a promising sight. In his best season, which came this past year, he was able to find the back of the net 14 more times than he did in in all of the 2018-19 season with the feat also coming in six less games. Those 44 goals led the Spirit in the respective stat, and also placed Giroux as the seventh highest goal scorer in all of the OHL for the 2019-20 season.
Roll The Tape
While there isn't an abundance of singular moments highlighted when searching for Giroux; we were able to come across the OHL's official 2019-20 highlight tape for the centerman and there is a noticeably positive trend in a majority of the clips.
We see Giroux, despite his below 6' foot stature, be able to battle in the trenches and effectively secure goals in front of the net on a regular basis. If seems as if there were any rebound at all, he was constantly there to clean it all up and add another tally on the board for Saginaw. The awareness to constantly move and place himself in the best positions for his club is very promising, still remembering that he's only at the tender age of 20 and has plenty of time to further develop the already prevalent skills.
For example, if you skip to the 4:08 mark of the video, this movement and awareness is on direct display. Giroux starts off by taking one for the team as he is directly impacted from a shot from the point. Despite this, he knows there's a transition opportunity and looks to operate quickly. He skates through the neutral zone and takes the space given by the defender very nicely and cuts to his left to fire a laser on net. The shot is then saved by the goaltender, but the puck squirms its way out for a rebound opportunity that makes its way to a Saginaw players' stick. However, instead of quitting on the play, he instantly skates back to the net and takes advantage of the same defender whiffing on an attempt to intercept the pass and is able to finish in a crisp nature for a Spirit goal.
The Future
As Giroux moves into this next stage of his career, it will be interesting to see if he is able to keep up the same level of production in Iowa. Will he be able to jostle for position and be as effective in front of net for Tim Army's club? Can he be a constant threat to both score and put his teammates great positions?
It will all come to light as Giroux gets the chance to play against an even higher level of competition. He will now be taking to the ice with players who could be easily called up to their premier level squad in an instant which will definitely take some time to get used to. He may not turn out to be the next biggest thing in the NHL, but the future is still bright for him as he climbs his way up the ranks and looks to one day become a staple in Minnesota's lineup.