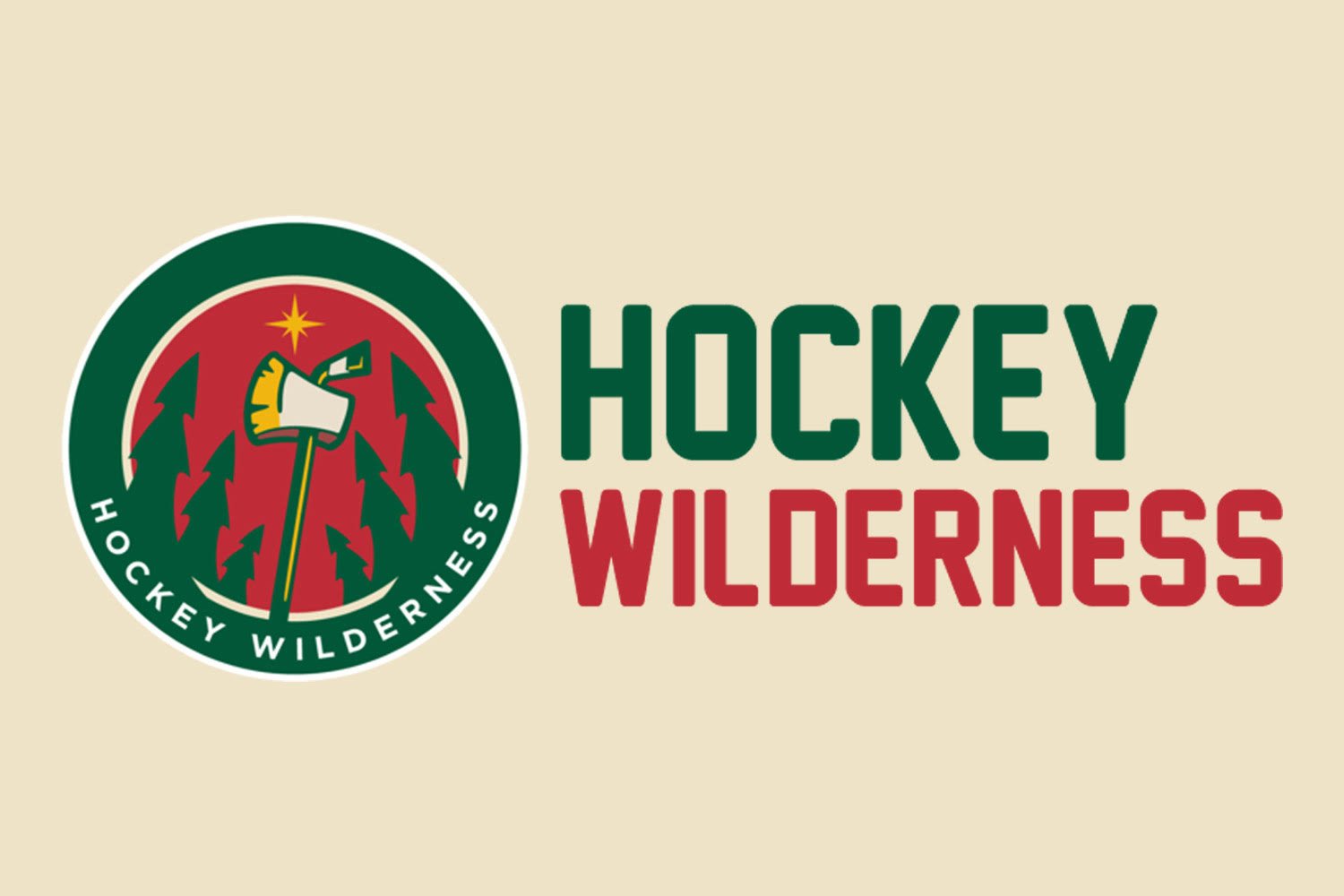 The 2018 NHL Draft class for the Minnesota Wild may very well end up as a case study in "what might have been." The top pick from that year, questionable first-round selection Filip Johansson, didn't even make this year's T25U25 list. Third-round selection Alex Khovanov might be talented (and spoiler alert, we may talk about him later), but was demoted from the KHL to the lower-tier AHL after rumored disagreements with the AK Bars Kazan coaching staff.
But buried underneath the headline selections is forward and 2018 fifth-round selection Damien Giroux: a smart, tough, reliable centerman prospect who has being going about his business, improving every season and building his skillset with an eye on a bottom- to middle-six role in St. Paul.
Coaches love his motor and his leadership skills. Scouts note his tenacity, his high hockey IQ, his balanced offensive and defensive game, and despite his more diminutive stature, his ability to get to the grimy areas in front of the net and clean up the mess.
And with a player like Marcus Foligno reaching the end of his career, there might be a spot for a player like Giroux over the next few seasons to fill that gritty leadership role.
His consistent improvement since his 2018 selection, along with his ready-made role on the Wild roster in the next handful of years, puts Giroux at No. 22 on our Top 25 Under 25 list for the 2021 offseason.
The Stats
Giroux added to his point total in each of his four years with the Saginaw Spirit of the OHL. On a 2019-20 team that also boasted 2020 first-round draft pick Cole Perfetti, Giroux finished third on the Spirit in points with 75 (44 goals and 31 assists), helping lead the Spirit to their second-straight postseason, and would have definitely made some noise in the playoffs had the postseason not been canceled due to COVID-19.
Giroux made the jump to the Iowa Wild for the 2020-21 season, playing all 34 games in a limited schedule, scoring seven goals and 12 assists for 19 points. Giroux started the 2021 season on a tear as the third line centerman between Adam Beckman and Cody McLeod, scoring three points in his first four games and picking up his first professional goal on a OT winner against the Rockford IceHogs. Giroux was moved to the wing when Beckman returned to his WHL squad, and he spent most of the rest of the season on a third line with Connor Dewar and Mitchel Chafee. Responsible for providing the tough defense as well as the grinding offense, Giroux managed to finish the Iowa Wild season with a plus-5 and 27 penalty minutes.
Roll the Tape
When you watch his highlights with Iowa last season, the one thing that jumps out is that Giroux's hockey sense is very high. He seems to always be exactly where he needs to be to get a puck on net, whether it's in the top of the crease, grinding with defenders in front of the net, or taking a pass on the back doorstep, using his good eyes and nice hands to slip the puck past the goalie.
Giroux also factored in on Iowa's most clickbaitable goal of the 2021 season, earning the second assist on Matt Boldy's first career goal, finding Gerry Mayhew with a nice tight pass between defenders before Mayhew peeled off and fed Boldy with the one-timer.
The Future
As mentioned before, there will always be a spot on this team for a gritty, hard-working leadership role, and Damien Giroux could fill that kind of spot once Foligno's contract is up in 2024. Giroux still has two years left on his ELC and looking for an RFA deal in the midst of the Wild's severe cap crunch over the next four seasons. A hard-working player with a little bit of offensive upside, playing on a low-rent contract is just the kind of player the Wild might want to fill out their roster.
In the meantime, Giroux will have some time to climb the roster in Iowa and earn some playing time with players like Matt Boldy and Marco Rossi - if either of them don't make the Wild out of training camp. But no matter his linemates, if Giroux continues to improve his numbers, show his worth and take advantage of opportunities to build his leadership skills, Giroux might find eventually find himself a bottom-six role on the big club in St. Paul.
At the same time, the Wild seem to be flush with potential at the pivot position, with the likes of Rossi, Connor Dewar and Adam Beckman vying for icetime, and fellow 2018 draft pick Jack McBain only a year from joining Iowa from Boston College. If Giroux doesn't continue to grow his game, he may find himself passed up for promotion for players with more offensive upside.
A full year of AHL hockey with one of the more talented Iowa Wild rosters that the organization has had in a long time - perhaps ever - will go a long way to answering some of these questions, especially for an NHL bubble player like Giroux. Will he live up to his billing? Or will he be another player from the 2018 draft that Wild fans will want to forget about? Time will tell.
Hockey Wilderness 2021 Top 25 Under 25
25) Simon Johansson, D
24) Caedan Bankier, C
23) Kyle Masters, D
22) Damien Giroux, C