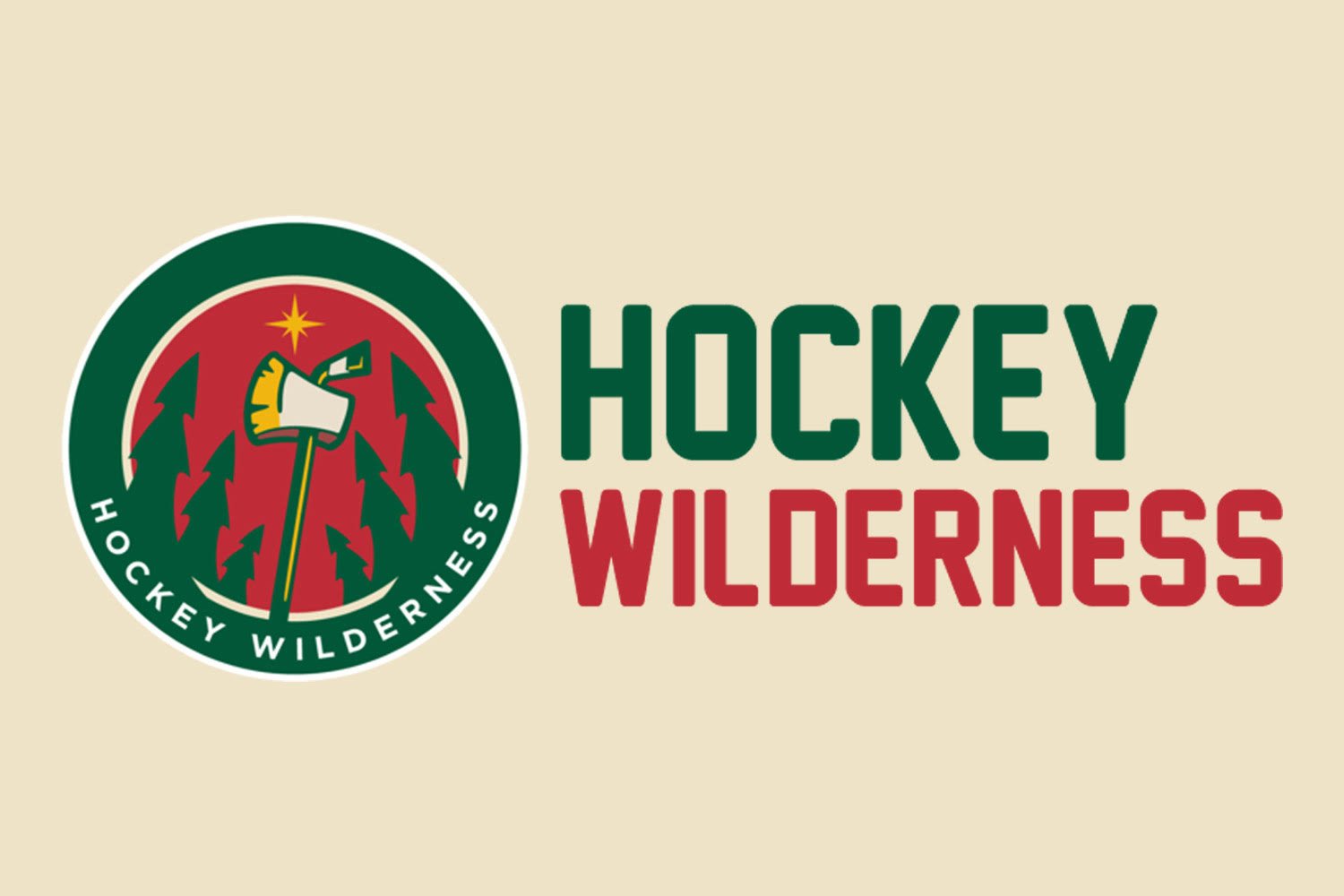 There were a couple of lone bright spots during the ever so short tenure of former Minnesota Wild general manager Paul Fenton. The brightest seems to be the one-for-one trade that brought Kevin Fiala to the State of Hockey. But right behind that, many would argue the selection of Adam Beckman in the third round of the 2019 NHL Entry Draft would be the second best thing the franchise did while Fenton was at the helm.
After 74 players were drafted ahead of him in the summer of 2019, the Saskatoon, Sask. native did nothing short of fantastic as he went on to be named not only the Western Hockey League's Most Valuable Player, but MVP of the entire Canadian Hockey League for the 2019-20 season.
The Spokane Chief left wing led the CHL in goals (48) and total points (107) and debuts well over a year after being drafted in our Top 25 Under 25 rankings for the Minnesota Wild at #9.
The Stats
I'm sure you have heard it already, but if you're unfamiliar, Adam Beckman went off last season. He led all Canadian major junior players in goals and points. Additionally, Beckman finished top five in the WHL in assists, shots on goal, power-play goals, game-winning goals, and plus/minus (take it for what it is).
Beckman's season was highlighted by an 18-game point streak from Dec. 7, 2019 to Jan. 25, 2020, where he tallied 33 points (21 goals and 12 assists) for the WHL's longest streak of the season. The 19-year-old also set a Spokane franchise record with the WHL's longest goal-scoring streak of the year, posting 16 goals in 10 consecutive games between Dec. 7, 2019 and Jan. 3, 2020.
It is worth noting that with the addition of Marco Rossi at this years draft, the Minnesota Wild were close to having a prospect trifecta in the Canadian major junior market. Beckman led the WHL in scoring, Rossi in the OHL, and center Alexander Khovanov finished second in scoring in the QMJHL behind first overall pick Alexis Lafreniere.
Roll the Tape
The biggest assets to Beckman's game have to do with skill. His playmaking ability and quick release while shooting has allowed him to become the player he is today.
You cannot talk about Adam Beckman if you do not talk about his shot. There is a reason he led the CHL with 48 goals. The Spokane Chief has a hard shot, but his quick release and ability to shoot while moving his feet are in a different category than most prospects.
It is true that Beckman had 48 goals, but he also finished second in the WHL with 59 assists. He has great vision on the ice and his playmaking ability is off the charts good — a great sense of where the play is going to develop.
As a taller forward, Beckman shows the keen ability to use his lengthy body in protecting the puck and winning battles along the boards and in open ice. By positioning himself and sheltering the puck using his long legs and long stick, Beckman thwarts off defenders and often creates a scoring chance when done in the offensive zone. Beckman drives the net hard often and is often successful in getting a shot away and creating a chance.
The big knock on Beckman is his foot speed. He simply does not have that prototypical "NHL speed". This is recognized by both Beckman and the Wild organization, and the 19-year-old is working on becoming a faster skater. It should be worth noting that many prospects are deemed "not a great skater" and "don't have NHL caliber speed", yet many of them make the jump to the NHL and have great careers. A prime example would be Alex Tuch. When originally drafted by Minnesota, scout knocked him for his foot speed and skating. Now, Tuch is considered an above-average skater in the NHL. So, keep in mind, with maturity and work with a skating coach, Beckman can turn his weakness into a strength down the line.
The Future
Adam Beckman has been invited and is playing at Team Canada's roster selection camp for team the World Juniors set to start December 26th. With no Canadian major junior league starting yet, the camp has been a little longer than usual and has picked up more viewership traction during livestreams simply due to the fact there isn't much hockey going on right now in North America.
Beckman has been skating on Team White's second line, playing left wing. 2020 first-rounder and childhood friend Connor Zary is centering the line along with 2019 first-rounder Philip Tomasino on the right side.
If Beckman were to make Canada's roster, the Wild would add to what looks to be shaking up to be one of the Wild's biggest representation years at the World Juniors in recent memory. Along with Beckman, Ryan O'Rourke and Daemon Hunt are vying for a spot on Team Canada. Then the Wild have two Russian forwards Marat Khusnutdinov and Vladislav Firstov, Austrian forward Marco Rossi, and a couple of American prospects in Matt Boldy Marshall Warren. Beckman should be a shoe-in to represent Canada, especially since they are lacking goal scorers, with many playmaking forwards vying for spots on the team. Plus, you know, he led the CHL in goals and points last season.
Back in March, Beckman signed a three-year, entry-level contract with the Minnesota Wild. He still has one more year of eligibility in the WHL and will play there for the 2020-21 season, but nonetheless, the Wild needed to lock up one of there best prospects and ensure themselves that he can jump into an NHL or AHL lineup when he is ready.
In a recent article from The Athletic, Beckman didn't shy away from his expectations of this coming season saying, "I want to prove that last season was no fluke. I think I had a pretty good season last year, but that's last season. I want to prove I can do that consistently."
It is great to see a 19-year-old that is eager to get back on the ice to prove the nay-sayers wrong. Scouts originally projected Beckman with bottom six forward upside prior to the draft. It took one season, a hell of one at that to change the opinions of many scouts. Now, Beckman looks to project into a top six role in the NHL playing on the wing.
If the left singer can improve his quickness and his skating, he could be a real force in the National Hockey League and for the Wild's sake, I think we all hope that happens.