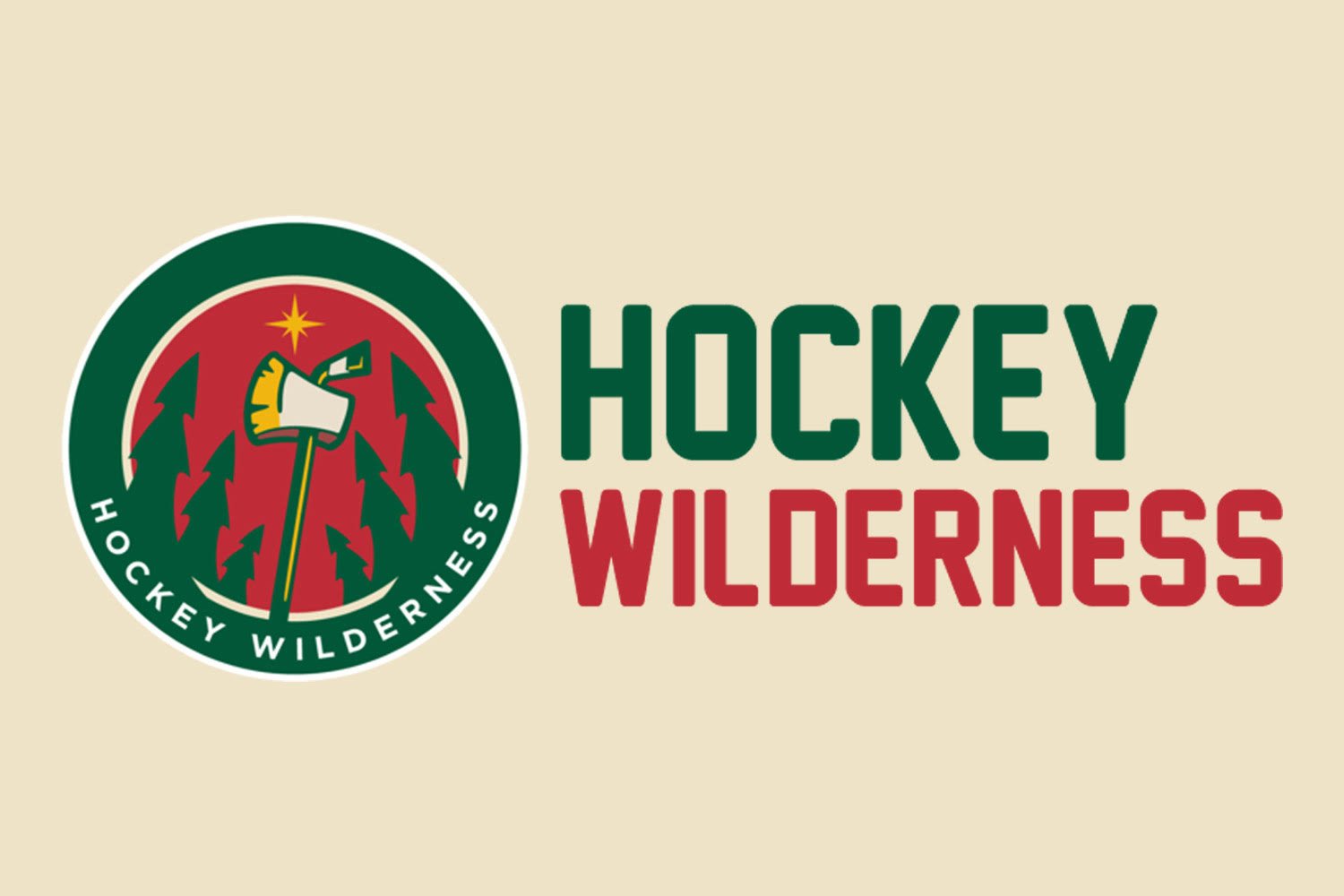 Hype is a powerful thing. Whether you disagree with our ranking of a prospect that was just drafted in the third round as one of the Minnesota Wild's top 25 players that are under 25 years of age, we can all agree that it's whatever is currently in our mind and the recency of Caedan Bankier's selection and the immediate research we all did after his name was called, keeps him in mind.
But with Bankier it isn't just hype with no substance, he's a true prospect that has the potential to crawl his way up this very own ranking if he performs well in future years.
The Surrey, British Columbia native just finished his second year with the WHL's Kamloops Blazers, but was well sought after due to actually being able to play hockey this season. Some 2021 NHL Draft prospects were just on the sidelines, waiting for leagues to resume that never did or just decided to hone in their craft by themselves all year, but Bankier, being in the WHL, was able to play and get some exposure for how far he has come in his short experience as a junior player.
Even disregarding the fact that he's a recently drafted Wild prospect, Bankier's production (more on that later) and actually being a center within the Minnesota prospect pool that is in the same wave of the Marco Rossi and Marat Khusnutdinov camp, should only help bolster the position down the road. It's tough to really determine any rightful path for the 18-year-old, but there were simply too many defensemen to rank, so him being a forward just helps his cause when it comes to this ranking.
The Stats
Bankier was able to produce at above a point-per-game rate on a fairly good Blazers team. Stacked with fellow Wild draftee Josh Pillar and diminutive rocket Logan Stankoven, they were able to convert over 30 percent of their power play opportunities. And that's where Bankier was able to bank most of his points.
Only projected first overall selection in 2023 and absolute freak Connor Bedard was able to earn more primary points (goals and primary assists) on the man advantage among players that were in their draft year or younger, Bankier scoring 8 of his 17 primary points in that situation. It might not be as projectable, but Bankier really got a lot of worthwhile production out of that game scenario.
Roll the Tape
The first thing you notice about Bankier is a lot of points right in the slot. And that's fairly evident just looking at all the damn goals he scored this past season.
While some were off the rush, even when he has some space and time, he waits to get it into that position and is patient with the puck—not rushing to shoot from low-danger areas or even any space below the faceoff dots in the offensive zone. Bankier really knows where he can score from and whether or not that can translate as he gets into the professional level is still to be seen. Some junior players that can only produce with that extra space (and even more so on the power play) have a difficult time when they reach the NHL or even the AHL, where everyone is bigger, faster, stronger, and won't let you have that extra half of a second to set up your shot from a prime area.
Bankier is certainly one of those players that will need some significant development strides and changing up their game as they progress through the inevitable levels and path to the top. He certainly has some strengths and advantages, like a guarantee to be a natural center through his career, his size of being 6-foot-2 and already 190 lbs, and has some excellent maneuverability with his hands in the right spots on the ice.
The Future
Bankier adds a unique dynamic to the Wild system. While it's full of forwards that are slightly on the smaller side, Bankier has an advantage over other top center prospects Rossi and Khusnutdinov in the size department. Those other two certainly have more skill and ability, making their height a non-factor most of the time when they're on the ice, but just having someone that is certain to be down the middle is an interesting dynamic for the future outlook of this team and the current prospect pool.
The 18-year-old will have two more seasons in the WHL, as I cannot see him jumping into the NHL at all until some significant development happens. Certainly if Stankoven scores like the prospect he's notched to be, the Blazers will be a high-scoring flashy team in the league and Bankier can play a smart, important role to a junior title contender, which goes a long way to projecting some of their strengths going into the NHL.
Right now, it's just important to get more games under his belt, as he pretty much loss his entire second junior campaign, so he will need the 100+ games that he will be afforded in the coming years.
After that, one can certainly envision moving into the Wild organization with Iowa, and especially after some of their current young centers like Connor Dewar and Mason Shaw age out of the prospect territory and have to either be with the Wild or they find another job with another organization.
It's going to be an interesting ride for Bankier and for every Wild fan to try and follow his progression into that skilled center role. He's got some tools that should work well at the professional level, but we'll just see how that transition works in a couple years. Anyways, as for now he's at No. 24 on our Top 25 Under 25 list and whether it's recency bias driving him to that spot or actual ability, we'll see how that works out.