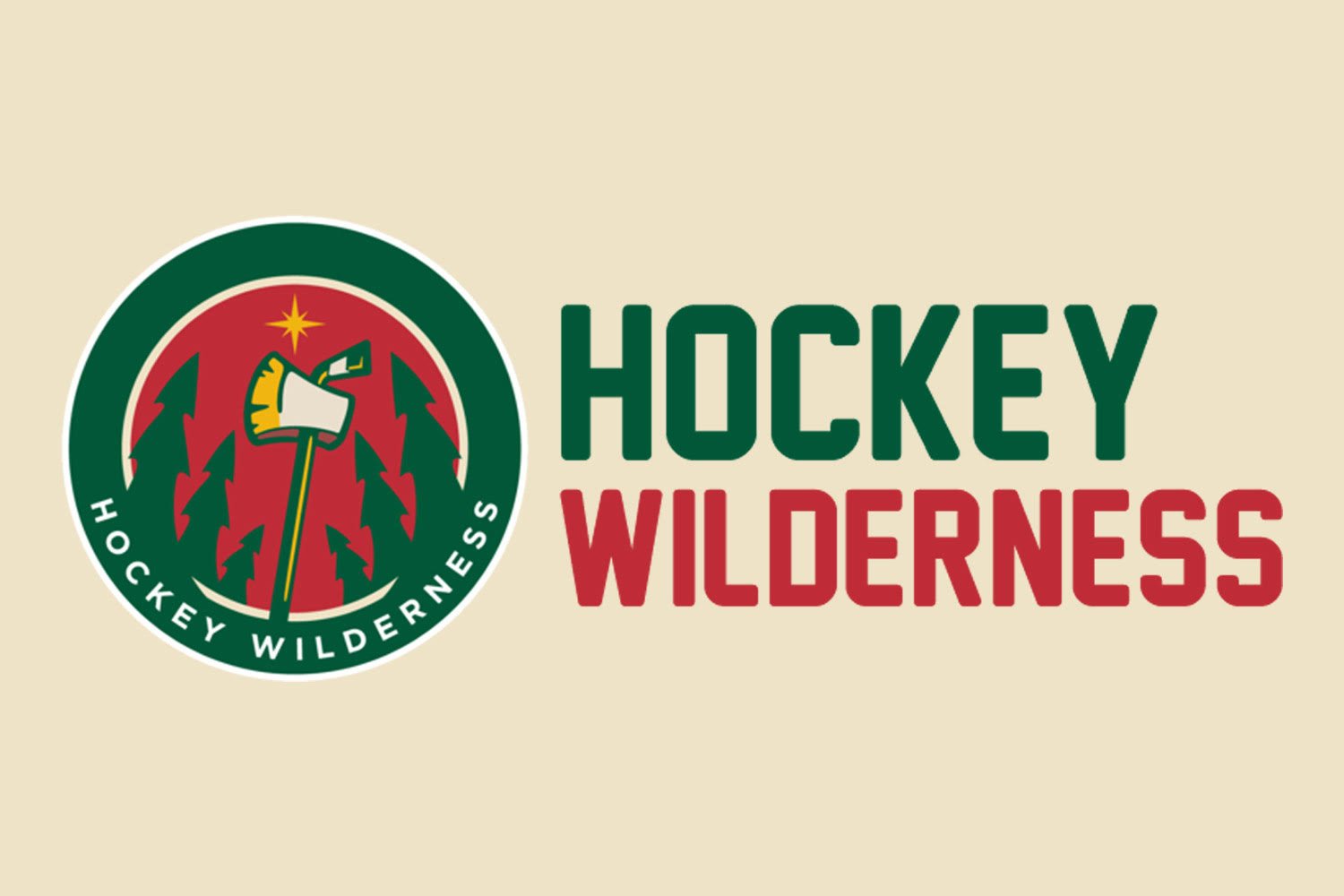 Since his third round selection in the 2018 NHL Entry Draft, center prospect Alexander Khovanov has seen his career go on a rollercoaster ride. He's shown flashes of star potential at the junior level, followed by flashes of bust potential in the KHL. Some of his coaches love him (including former Wild interim bench boss John Torchetti). But Khovanov also hasn't been on the best of terms with some of his coaches, like the ones at AK Bars Kazan, who demoted him after rumored spats with the training staff.
But while we don't know what the State of Hockey will be getting in Khovanov, Bill Guerin and the Minnesota Wild brass still see him as part of the plans, as Michael Russo reported earlier this week that Khovanov will be heading stateside for the 2021-22 season once his paperwork gets sorted:
Khovanov came in at No. 8 on last year's T25U25 list, but after a less than impressive season in Russia last year, our writers have no clue what to make of the centerman in 2021. Some had Khovanov just outside the top 10 for Wild prospects, seeing the skill and respecting the talent. Some have had it with the attitude and lack of effort and left him off their list entirely. In any case, Khovy's crystal ball is cloudy, and he comes in at the No. 18 spot in the 2021 edition of the Top 25 Under 25 list.
The Stats
After being selected at 86th overall in 2018 as the Wild's third selection behind first-rounder Filip Johansson and early third-rounder Jack McBain, Khovanov had a standout year with Moncton of the Quebec Major Juniors, scoring 25 goals and 49 assists and scored a point per game in the postseason before the Wildcats were ousted in the second round of the playoffs, suffering a four-game sweep at the hands of the Halifax Mooseheads. The next season in 2019-20, Khovanov took an even bigger step forward, leading the Wildcats with one point shy of the century mark (32 goals, 67 assists). His 99 points fell short of Alexis Lafrenière's 112 total, good enough for second place in the league. Who knows how far Moncton would have gone in the playoffs, for the QMJHL postseason was cancelled due to COVID-19.
Khovanov eyed making the jump to Iowa for the 2021 season, but the pandemic delay to the AHL schedule spurred the centerman to head back home to Russia for a season, where he signed a one-year deal to play with AK Bars Kazan of the KHL, with the goal of returning to America during the league's midseason - a decision that made sense at the time for a prospect coming out of major juniors with no idea when (or even if) an NHL or AHL season would begin.
But seven games into the KHL season, with a slow start and rumored disagreements with the AK Bars Kazan coaching staff, Khovanov was demoted to the Russian's lower-tier VHL. In Russia's top minor league, Khovanov had a decent year with 24 points in 30 games and winning over half of his faceoffs. But in a year where Wild fans and front office staff saw a breakout season from their long-awaited savior, an auspicious AHL debut from their 2019 first-round pick and were tantalized by the pre-COVID play of their 2020 first-round selection, Khovanov's so-so season in Russia was overlooked when compared to the hype surrounding Kirill Kaprizov, Matt Boldy and Marco Rossi.
That all being said, Khovanov will have a chance in 2021-22 to show the Wild staff up close whether or not he's a player who is closer to the near-league-scoring-leader he was in Montcon, or the disgruntled disappointment he was in the Kontinental Hockey league. Along side fellow blue-chip prospects like Boldy, Rossi and Adam Beckman, we should get an indication pretty quickly which way his dauber will go.
Roll the Tape
Khovanov has the hands and hockey sense to create some highlight reel goals:
Just take a look at this sweet and smooth shootout move from last season's KHL action:
The guy can score, no doubt. But what made him a third-round pick instead of a more higher-ranked prospect is his skating, which was never strong to begin with and hasn't improved at the rate you'd hope for from a top-level prospect. Scouts note that his speed is good (though not elite), but his power and balance could use some work. And at just five-foot-11 and 192 pounds, lacking a powerful stride means that bumping him off the puck is a big worry.
And while his offensive prowess is enough to wow scouts and fans alike, it's his defensive effort that has likely been what's put him in the coach's doghouse. Last Word On Sports was quoted during his draft year as saying "(Khovanov) needs to be more consistent in his own end. On some shifts he backchecks hard, but on others seems to be puck watching. It's not clear if this is an issue of giving more effort, or if it was due to a lack of a endurance."
Having had several seasons to overcome his bout with Hepatitis A in 2017, one has to wonder if we already have our answer.
The Future
Absent passport problems, Khovy's coming to America — this we know. What we'll see when he gets here is the biggest question mark. The Wild always have a need for talented centermen who can move the puck as well as score it themselves sometimes, and Khovanov at his best can provide just that.
The Wild also like their centers to have a defensive mindset as well as a physical edge. It's not clear Khovanov has that in his game.
Two seasons ago, you could have penciled in Alex for a middle-six spot in the Wild lineup. But after his down year in Russia and being passed up in the prospect pool by Rossi, McBain and 2020 second-round fellow countryman Marat Khusnutdinov, there might not be a spot in St. Paul for Khovanov's hot-and-cold game. 2021-22 may be a make-or-break year for a player that could have been a shoo-in for a Wild roster spot, but could also end up being another bust of a draft pick from a 2018 class that's looking sketchier every season onward.
Torch once told Michael Russo regarding Khovanov, "You just have to know how to coach Hovy," and later added, "If you snap at him during games or in practice, you'll lose him. These are things that you're going to be able to fix with maturity. But also, as a coach, you have to understand how he ticks. It's just growing pains for him. He's got to mature better. That's the bottom line."
If Tim Army can get in Hovy's head (and prevent his centerman from living in his own), the Wild might yet have a solid centerman on their hands.
Hockey Wilderness 2021 Top 25 Under 25
23) Kyle Masters, D
22) Damien Giroux, C
21) Ivan Lodnia, RW
20) Hunter Jones, G
18) Alexander Khovanov, C