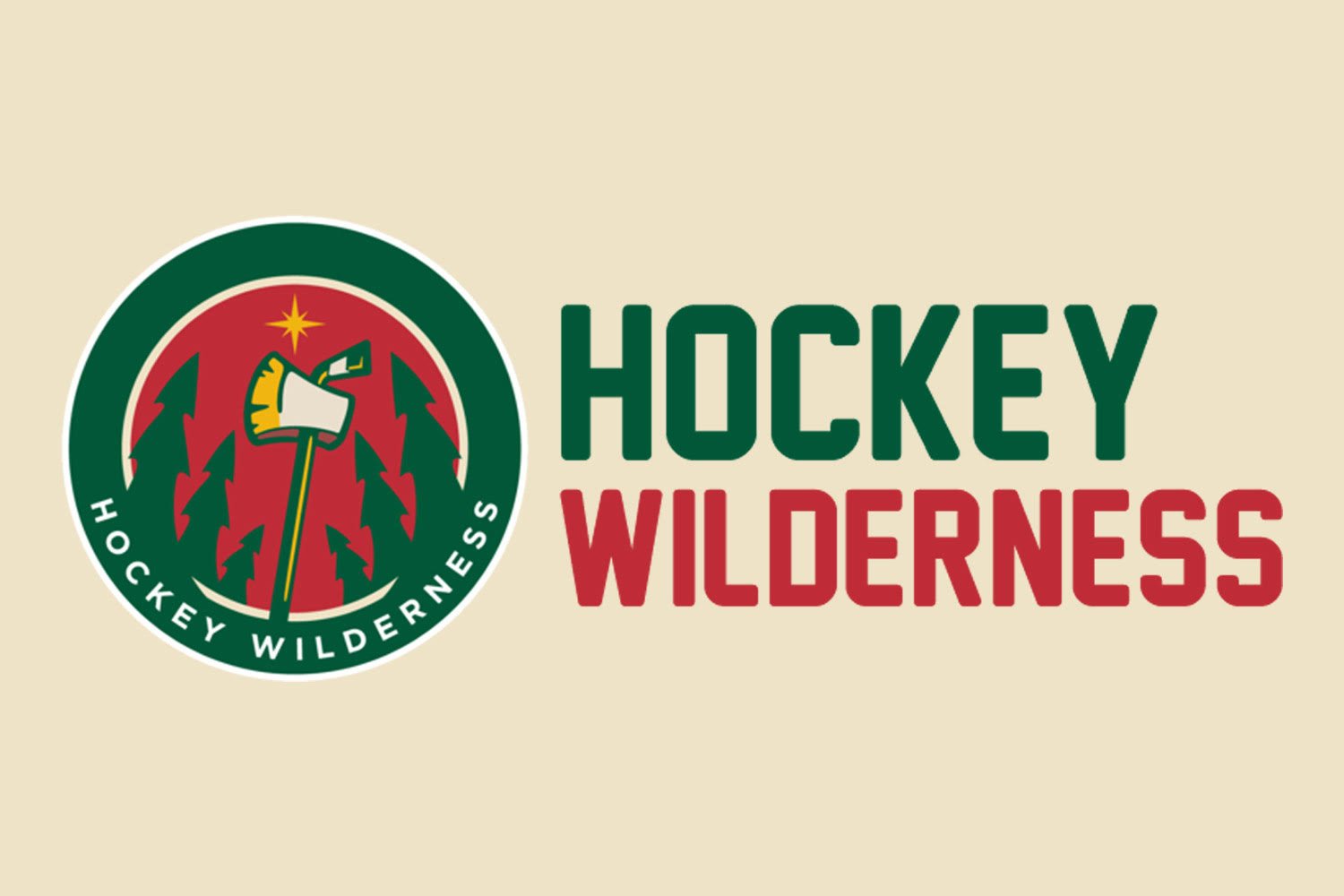 For Minnesota Wild fans, the idea of a prospect living up to what they thought they would be on draft night is rare. Every year, Adam Beckman appears to be one of few unicorns that Minnesota sports fans deserve: A prospect that performs above what they were projected to do. While maybe not to the level of Kirill Kaprizov, Beckman has shown incredible growth since the Wild called his name in the third round of the 2019 NHL Entry Draft.
After an amazing 2019-20 season that saw him win the Four Broncos trophy for Western Hockey League Player of the Year, Beckman showed that it wasn't just a fluke. He spent most of the year in the WHL with Spokane, playing a strange season and schedule due to the pandemic, but also spent nine games in Iowa. With the AHL Wild, he showed that he has the skills to grow into a large role at the next level. He found himself playing in important situations almost immediately, even scoring an overtime game-winning goal in one of his games.
Beckman can be accurately described as an offensive juggernaut. While many are wowed by his shot, he is also an effective distributer and a very good skater. Some critics of Beckman argue that one of the reasons he scores at such volume is the volume of shots he takes. In the 2019-20 year, he led the WHL in shots, with 40 more than the next person. At the next level, critics are right to assume that he won't be able to take as many. However, he is a proven distributer and scorer and I do not see this being a huge issue. He also possesses a great ability to get shots, especially quality shots, off, which will minimize the effect of less volume.
Beckman is a player that Wild players should be following close in Iowa this year. With salary cap torture emerging in the years to come, the cheap three years of his rookie contract that Beckman will bring, might earn him a spot in the big leagues sooner than many expect.
The Stats
Growing up, Beckman dominated the Saskatchewan youth hockey leagues, scoring almost a goal a game most years. Clearly, his ability to terrorize goalies has been around for a while.
After being selected in the 5th round of the 2016 Bantam draft, Beckman dominated one final year of U18AAA before heading to juniors. His first year, also his draft year, saw him produce at a high level for a rookie. After that effort, the Wild deemed him worthy of a third round pick. To say the following year was an explosion would be an understatement. Beckman nearly doubled his points, almost eclipsed 50 goals, and went from 30 to 59 assists in 63 games.
Last year, Beckman's offense did not slow down. He once again put up great numbers in the WHL, although not as great as the previous season, on a very small sample size. It is also worth noting that his team was much worse than the year before. In the AHL, he put up five points in nine games, including three goals. His plus-minus left a lot to be desired, but many people put less weight on that statistic for a forward. Either way, he likely will not make his money in the NHL is a penalty killer or shutdown wing.
Roll the Tape
Beckman's game revolves around the three S's of fun hockey: Speed, skill, and scoring. He is a shooting threat from almost any angle because of his incredible accuracy and power. His speed allows him to force offensive zone turnovers by preying on indecisive defenseman and centers.
Here, he shows off the ability to strip players with their head down, as well as his ability to capitalize.
Powerful and accurate shot on display.
Here he shows off his favorite shot, high glove side. Even without shooting quickly, the goalie seemed to have zero idea where the shot went.
One of three AHL goals from Beckman this year. He will be looking to add many more to his total this year.
I could have included plenty more. This kid is a walking highlight reel.
The Future
My projection of Beckman is likely higher than the average person. Over the past two years, he has shown that he is not only one of the best offensive talents in the Wild's prospect pool, but one of the better ones in his draft class. He plays an electric style of hockey that very few prospects can play. This can get out of control and lead to turnovers and chances going the other way, but Beckman does a good job of managing his moments.
The asset that is going to take him the farthest, in my opinion, is his shot. He has an almost supernatural ability to put the puck in powerful positions quickly. Many of the goals he scores are behind the goalie before they realize he shot it. His speed is also great, but likely won't be as big of a factor at the next level where almost everyone can skate.
If his ability to score can continue in the AHL and he rounds out the defensive zone play, I can see Beckman in the State of Hockey in the next two years ('23-'24). The Wild are in great need of cheap forwards, especially in a few years. Beckman, along with several other players on this list, will be fighting for significant roles on a club that will be paying massive sums of money to memories of Zach Parise and Ryan Suter. Even if Beckman spends a few years in Iowa, I think his upside is a top-six forward in the NHL. Regardless of the standing of the team, players who can score often and in clutch scenarios are always in demand.
Hockey Wilderness 2021 Top 25 Under 25
23) Kyle Masters, D
22) Damien Giroux, C
21) Ivan Lodnia, RW
20) Hunter Jones, G
17) Mason Shaw, C
16) Jack McBain, C
15) Jack Peart, C
14) Daemon Hunt, D
12) Ryan O'Rourke, D
11) Carson Lambos, D
8) Adam Beckman, LW