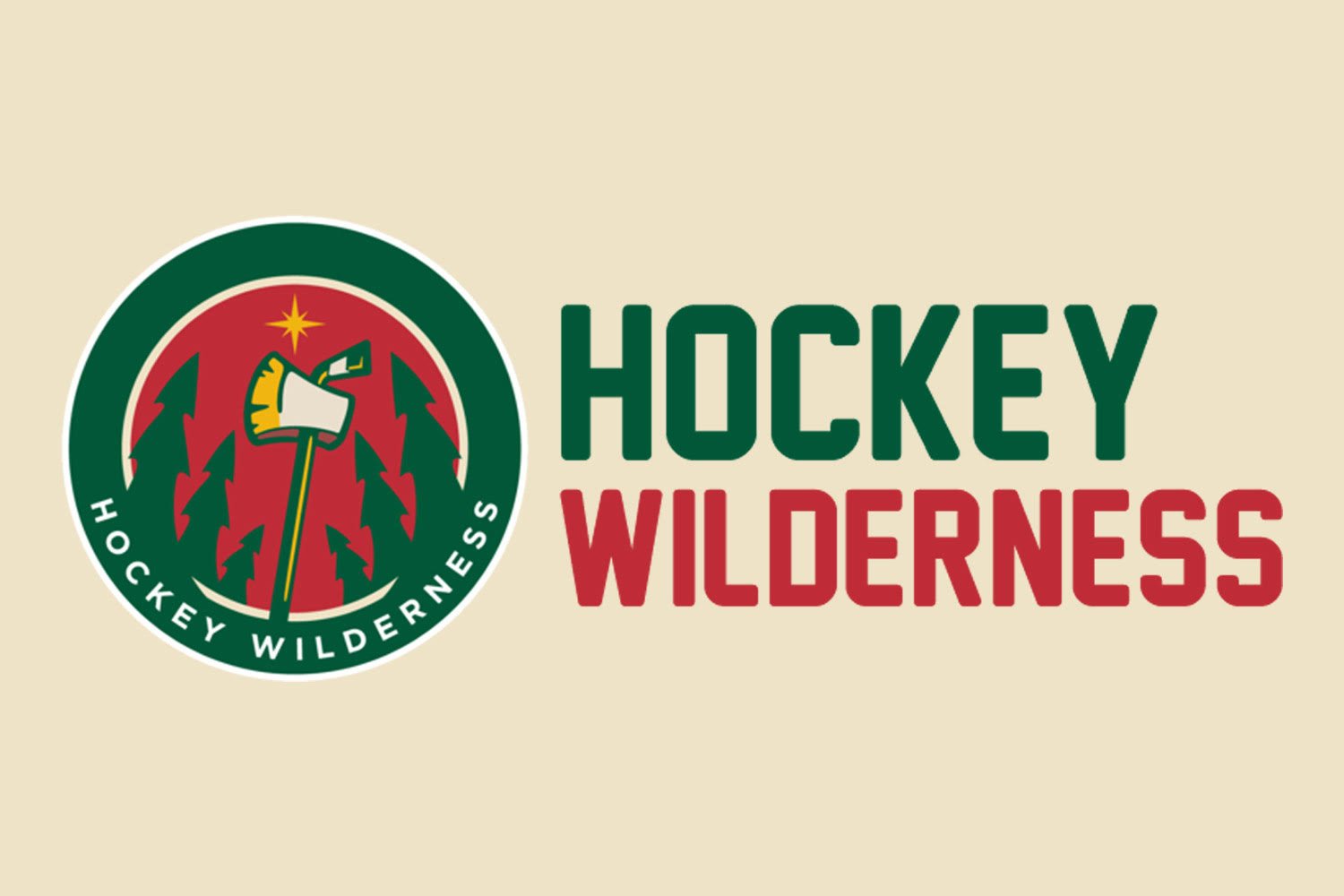 Spurgeon's ability is a weirdly divisive issue among Wild fans. He fits the mold of the typical puck-moving defenceman who is always trying to make plays when the puck is on his stick. Of course, this means that there's gonna be the odd occasion where he turns the puck over and, as a result, sometimes the other team is gonna score. I think most fans remember the big plays from games (turnovers that result in goals being a major one) simply due to how the human brain works. Of course, this isn't a good way to analyse a player like Spurgeon. He is often criticised for a couple of turnovers that lead to goals against, while his great play in all 3 zones that leads the Wild to dominate in terms of shots and goals while he is on the ice is ignored. In reality, he is a young top pairing defenceman who makes his teammates better when he is on the ice; an extremely valuable commodity.
What's funny is it's not like he's a player who looks great on the stats sheet but you can't see it with the eye test. Watching him game after game last season, he played extremely smart hockey in the defensive zone, he was fast and fluid through the neutral zone and he was exciting and aggressive in the offensive zone. His specialty in his Wild career has been his ability to skate away from big forecheckers and make smart, quick passes while avoiding hits. As time has gone on, he's become more and more adventurous on the rush and has shown a lot of flair in his skating and puck handling. Go re-watch the Wild/Avs series and check out some of the sick moves he pulls off around the net.
Another aspect of his game that has endeared him to many fans (and earned him the "TANK" nickname around here) is his fearless hitting and his willingness to get involved in the physical side of the game despite his small stature. It's a common site during Wild games to see him flying into checks against much bigger players to separate man from puck.
His on ice goals differential (GF%) put him 4th among all regular NHL defencemen. GF% is obviously affected by extremes in On Ice Sh% and On Ice Sv%, which certainly benefited Spurgeon, but if your play is helping the team to put up positive shot differentials while you are on the ice, then you stand a much better chance of that translating into positive goals differential which, in the end, is kind of what you want to do if you're in the business of winning hockey games.
-Here's an illustration of his consistent exceeding of possession expectations so far in his career:
His lack of size clearly has had no effect on his ability to impact the game positively for the Wild at 5v5. One part of the game where it is often cited that diminutive stature might hinder him is on the PK, where he has trouble moving bigger bodies in front of the net. This is a fair point, but it's interesting that the effects don't really show up in the numbers.
He didn't kill penalties in his rookie season but in 2011/12 he had the 3rd lowest GA rate among Wild's defencemen at 4v5, in 2012/13 he had the 2nd lowest and last year he had the lowest. Obviously penalty killing stats aren't that reliable due to small sample size, but it's good to see that the Wild haven't been punished when Spurgeon is on the ice at 4v5. Even if his lack of size is a problem in front of the net, I guess he can compensate for it with his efficient puck retrieval and his good passing and skating makes it easier for him to clear the zone and relieve pressure.
Two truths about the NHL over the last few years are that teams value size and draft position extremely highly. Spurgeon obviously loses out in both categories. That's why the NHL's movement towards advanced analytics really helps a player like him. As I mentioned before, no one would need convincing that he's a top pairing defenceman if they sat down and watched some of his games from last season, but it's nice to have some numerical evidence to back that up with.
Ranking him here was an extremely tough decision. I originally had him penciled in at #1 but, me and Tony debated it and eventually placed him at #3. Now, without giving away who is next on the list, it's worth remembering that there really is almost nothing dividing 3rd and 1st.

What do you think, Wilderness? Is he ranked too high or too low? What do you think about Spurge as a player? Let us know in the comments.