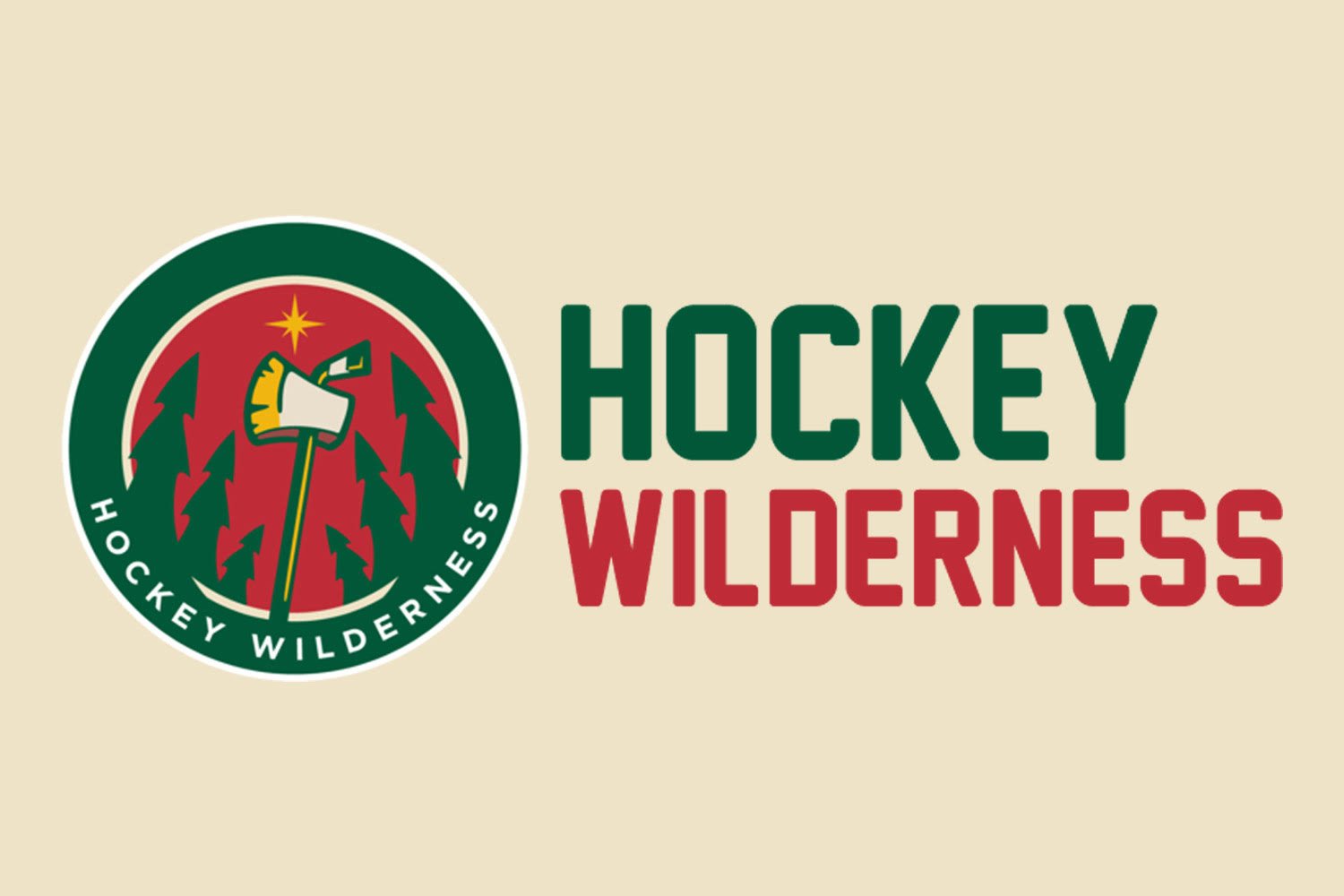 Olofsson saw his first action with the Minnesota Wild just last night, as he played against the Winnipeg Jets in the Wild's pre-season opener up at The Wall. While he performed alright, at times you could see vividly where his game needed to improve. He was struggled with the physicality of the pro-game and towards the end of the game he had a great opportunity on a cross-ice pass that left a wide open net for him to deposit the puck. Unfortunately he was unable to pull the trigger quick enough and his chance to get on the score sheet slipped through his fingers.
When Olofsson signed with the Wild last season, it was never thought to be a depth move. The kid is not quite ready for the big show. He did however play 8 games for the Iowa Wild last season and managed to notch a single goal in those games.
Gustav Olofsson is a Swedish left-shot defenseman who stand at 6'4" and weighs in at around 190 lbs. He's definitely got some room to grow before we should expect to see him fill a regular roll on the Wild's blue line. And while we shouldn't expect to see him filling one of the final defensive roster spots this season, Olofsson is likely not far off from his big day of cracking the roster as a regular. Lets dig a little deeper, shall we?
The good about Gus
Gustav Olofsson was barely a blip on the radar when yours truly drafted him for the Hockey Wilderness Community Mock Draft in 2013. He fell all the way down to the 114th pick in our own community, and I recall feeling at the time after doing my research "How could such a great player drop so far?"
Well the Wild obviously knew something we didn't. They picked Gus with their 46th overall selection in the 2013 NHL Entry Draft. The Wild were impressed with the size this kid brings on the blue line, and his skating ability. In his draft year he was playing for the Green Bay Gamblers of the USHL. In 63 games he pocketed just 2 goals, but lodged 21 assists for 23 points with the Gamblers that season. But his most noteworthy stat line came after the Wild drafted him.
In 2013-14 he played for Team Sweden in the WJC-U20 team. In 7 games he dropped 5 points through 4 assists and a goal and lead the Swede's defensive corps in points in that tournament. For a stay-at-home, simple defenseman those are some numbers you like to see.
But he needs work
Gustav Olofsson is not without his flaws. If you were able to watch last nights game you would have noticed at times he seemed to shine, while others he seemed a bit outmatched. The game is simply too fast for him right now and he needs some time to mature down in Iowa. The skill-set is there, but he needs to fill out his frame still and get to that point where the game comes to him naturally without having to think about it too much.
We saw from his short time in Colorado College that he is certainly not going to be the savior on a bad team. In his 30 games at CC he scored 4 goals with 4 assists and +/- rating of -12. The Wild obviously were keeping tabs on his game down there and the push to get him out of there was likely the best move to advance his hockey career.
Analysis
Gustav Olofsson brings some real hockey sense to the ice. He knows where he should be, and he knows what he needs to do. The consistent execution is something he needs to work on and the game needs to slow down for him. If he can hone his skills, and fill out his frame he should be able to find a home on the Wild's blue line as early as next season. I would likely pencil him in as a bottom pairing defender in the 2015-16 season with some real potential to move up the depth chart as he gains more experience in the league.