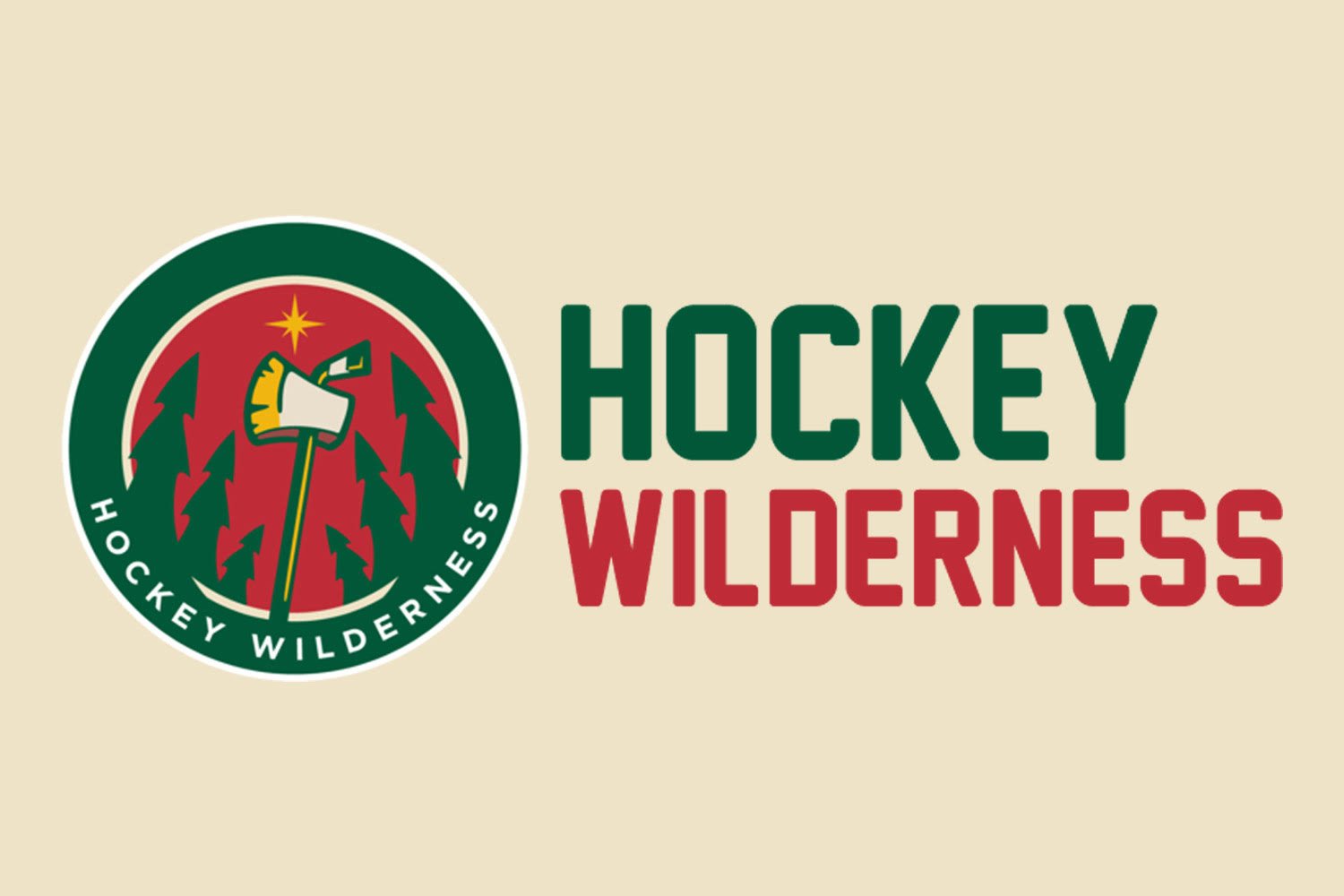 Welcome back to the third installment of To Sign or Not to Sign. So far, we have explored the unrestricted free agents on both offense and defense. The comments have not been numerous, but they have been interesting, keep it coming.
Today, we take a peek at the restricted free agents. For those of you who would like a primer on what a restricted free agent is, head to this solid explanation. It should also be noted that if an RFA is signed by a team other than the current team, there is compensation made to the current squad.
From NHLSCAP.com
Make the jump to see my take on the future of Josh Hardng, Dan Fritsche and Peter Olvecky.
Josh Harding
Harding was drafted to be the future of this team. Coming up behind the dynamic duo of Fernandez and Roloson, he spent his time in Houston, finally coming up to the Wild after Niklas Backstrom became the number one goalie, and Fernandez was shipped to Boston.
Harding has played extremely well in nearly every game he is inserted into, but has somehow found the short end of the stick more times than not. As you can see from his stats, he is a solid goaltender, and if given the chance to play regularly, will likely be able to get more than his fair share of wins.
What he means to the team:
Hards is an excellent goalie. What he means is that if Backstrom cannot play for whatever reason, the Wild do not lose anything in net because of it. Give Backs a day off, and the Wild have just as good a chance to win with Harding in. That is, if the team could score a goal or two in support of Harding.
Harding has paid his dues, he has shown he can play, and he deserves the chance to play. He is a big part of the team, despite his limited role. He is arguably the best back-up in the league, despite what the stats say. (Go ahead and make the argument for Khabibulin, but he really isn't a back up.)
What he means going forward is likely trade bait.
What is gained by a re-signing, what is lost if he walks:
Should the Wild choose to re-sign him and keep him around, they gain the confidence of keeping an excellent back up. He is a smart kid, great in the net, plays his angles well, and has the ability to stand on his head when needed.
Being an RFA, he cannot simply walk away, but it is also unlikely the Wild would consider the compensation for losing him to an offer sheet adequate. They can likely trade him at the draft for a first round pick, or a package of picks and players.
Should they (and will they) make an offer?
Being objective, I would say they should not make an offer, but instead trade him. They need the picks, and he deserves the chance.
That said, if they cannot find a deal they like, they do not have to trade him right away. If they can't make a good deal, not only should they make an offer, but they have to according to the CBA.
How much should the offer be, and for how long?
If they keep him on the roster, they are going to wind up over paying him for the role he plays. He made $725K this season to play in 19 games. They will need to pay him upwards of $1 million plus to keep him around, and he is arbitration eligible should they choose to low ball him.
If they make an offer, it needs to be around the $1 - 1.25 million range, and they should keep the years short to keep him easy to trade.
What are the chances of this happening?
The best odds are that he gets traded before or at the draft for a package of picks and players.
Dan Fritsche
When the Wild traded Eric Reitz to get Fritsche, it was at the height of despair for Wild fans. Billed as yet another bit player trade, Fritsche quickly grew on the fan base. He plays hard every shift, has shown he has a nose for the net, and plays a solid tow-way game. He was a definite improvement on the third or fourth line wings the Wild currently had, and the Wild got the better end of this deal.
What he means to the team:
Fritsche will never be the leading scorer on an NHL team. He also likely will not lead any team in any category. He is, however, a good, solid role player on a team that until this season relied far too much on their role players. He is a third or fourth line wing, and can play center as well, giving the team another option there, should they need it (and they do).
He is an energy guy, maybe not to the point of Clutterbuck, but he can lay a good hit, he can skate like the wind, and he has an excellent shot.
What is gained by a re-signing, what is lost if he walks:
Offering a fair deal to Fritsche will likely get him to sign. The Wild traded for him, and played him, after the Rangers made him set up shop in the press box every night. To re-sign him would bring back a solid role player, and give the Wild a chance to see what the kid really has. His best years are still ahead of him, as long as he gets to play and has a coach who can bring out the best in him.
Again, as an RFA, he cannot simply walk. The Wild have little risk of anyone lining up to put offer sheets in front of him either. Should Firtsche sign somewhere else, unless it is under the amount for pick compensation, the Wild lose very little. Fritsche has potential, and is a good player, but is not irreplaceable.
Should they (and will they) make an offer?
They should, they have to, and they will. Plain and simple.
How much should the offer be, and for how long?
Fritsche made $875K last season, so he will likely command around the $1 million mark. Players usually get more money, even if they did not knock the socks off of anyone. Of course, with the economy the way it is, maybe Fritsche and his agent take the same amount and play through a contract with a team that will actually let him play.
What are the chances of this happening?
Chances of Fritsche being back are very good. He is a good player, and being an RFA, the odds are there for him to be back.
Peter Olvecky
Olvecky gets to be listed on the RFAs for the Wild, and not the Aeros, sine he finished the season on the roster. Depending on what happens personnel wise, Olvecky will still need to earn a spot at training camp.
What he means to the team:
Right now, he probably means more to the Aeros than to the Wild. He was an injury call up, and served that role well. He did not have a banner season, and he did not make the impression he needed to make to lock up a spot next season.
Olvecky is a fill-in player for this team. Unless things get desperate, he does not mean much to the team.
What is gained by a re-signing, what is lost if he walks:
Sign him, don't sign him, I could not care less. As stated above, he is a bit player, a fill in, and did no shine much at all.
Should they (and will they) make an offer?
Again, according to the CBA, they have to make a qualifying offer. They will.
How much should the offer be, and for how long?
The offer should be for the minimum allowed qualifying offer, for minimum amount of time.
What are the chances of this happening?
Being an RFA who showed little flare, the chances he returns to the organization are pretty high, but he should be back in Houston next year.
Today's Lesson
The lesson today is fairly simple. Harding needs to be traded for some draft picks, Fritsche needs to be re-signed and will be, and Olvecky will be re-signed, but no one will care much.
Tune in again soon when i look at he free agents in Houston. You know you want to read about Benoit Pouliot again...
-Buddha