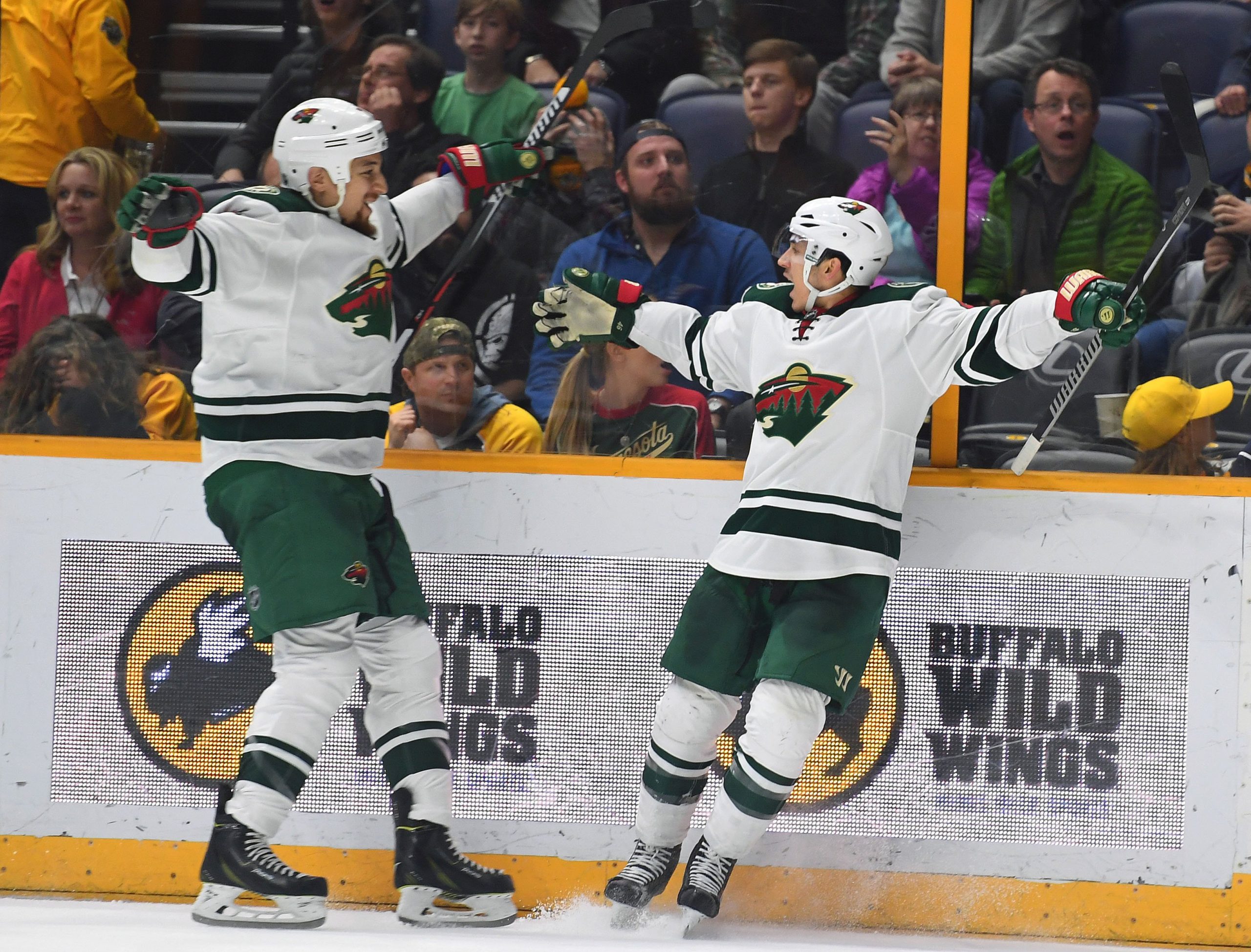 If you look into the Wild history books for Dec. 27, or even around that date, you don't find a whole lot.
What one usually finds when the Wild come out of their holiday break is some sloppy hockey -- from both teams -- as drinking egg nog for five days typically means players come back a bit out of shape.
So for Throwback Thursday we travel back to just two years ago when the Wild came out of their holiday break in Nashville. The Wild were coming into the game on a 10-game winning streak, before Nashville had pushed them to overtime in the hopes of snapping their team-record streak.
The winner in overtime by Jared Spurgeon was the first OT goal in his career. It was also the 10th instance in his career where he was given the game-winning marker. He since has tallied three more game-winning goals to give him 13 in his career.
Those 13 career game-winning goals now are first in team history by a defenseman as he passed Brent Burns with 12.
In addition to being just a smooth all-around defenseman, you can add 'clutch' to Spurgeon's impressive resume as he has a knack for getting the Wild ahead for good.
---