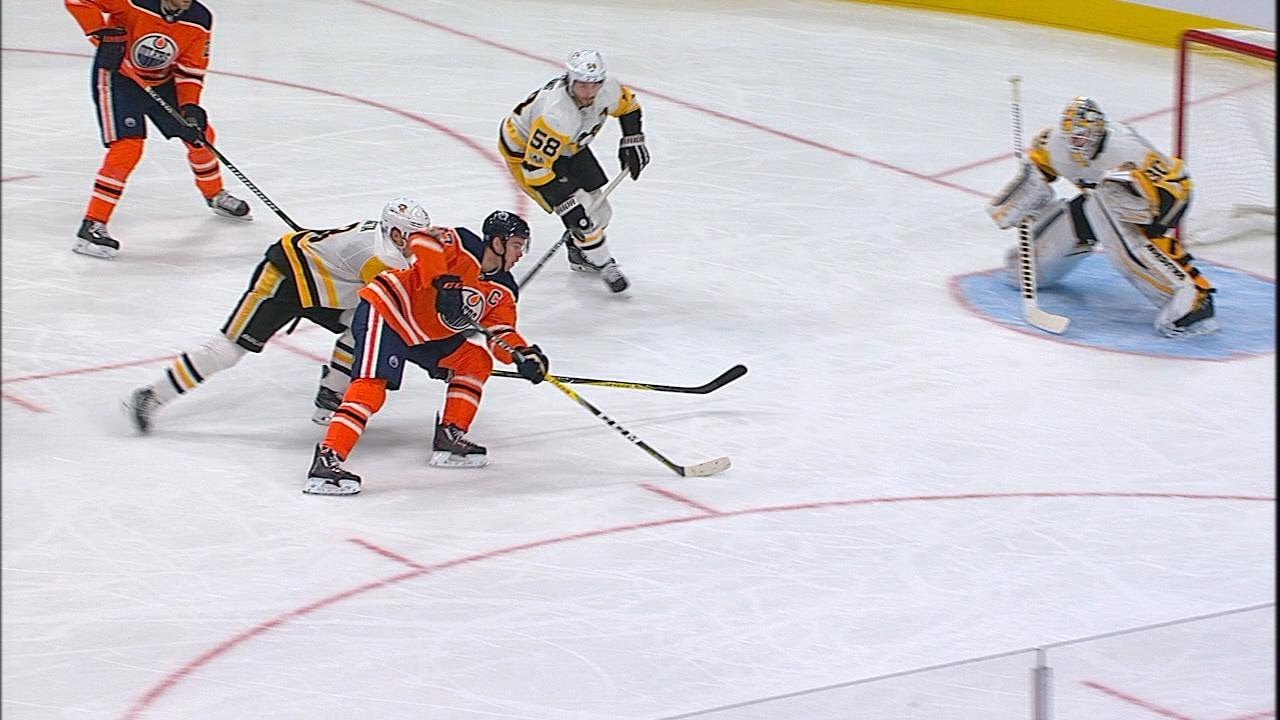 Another week, another highlight reel play from Connor McDavid. We really are just living in his world, but its too bad the rest of the Oilers are atrocious. It would be nice for the league to spotlight its best player come October, but the Oilers don't appear to be headed for the postseason.

 

Anyway, onto the week.

 

Minnesota Wild week ahead:

 

Monday, Nov. 6 at Boston - 6 p.m.

 

The Wild kick off a four-game road trip out east on Monday with the first stop coming at the Boston Garden. Minnesota swept the season series with Boston last year, and did not even concede a goal to the Bruins in the pair of games. Coming off their loss on Saturday, the Wild will look to get back on track as they are 4-1-1 following a loss this season. Meanwhile, Boston comes into the game as losers of four of their last six games. They will be without the services of David Backes (former MSU Maverick), who recently underwent surgery to have part of his colon removed.

 

Wednesday, Nov. 8 at Toronto - 6:30 p.m.

 

Minnesota's defense better tighten up for this one against Toronto, as the Maple Leafs enter the week as the second-highest scoring team in the league. Their youthful roster can score with the best of them, however, their defense leaves much to be desired -- their 55 goals allowed is fourth worst in the NHL. The Wild will need to be sharp defensively and in goal for this one, otherwise they will have to put up four or five goals for a win and right now the offense isn't exactly inspiring that kind of confidence.

 

Thursday, Nov. 9 at Montreal - 6:30 p.m.

 

Montreal came to St. Paul this past week, and was given a 6-3 defeat by Minnesota. The Wild will look to make it seven in a row against the Habs, as they could very well be without Carey Price who has been diagnosed with a lower-body injury since that outing on Thursday. With the way the Habs played on Thursday, a sound all-around game from the Wild should net them a victory in this contest.

 

Saturday, Nov. 11 at Philadelphia - 6 p.m.

 

Ending the road trip is a stop in Philadelphia, where the Wild and Flyers will play back to back games against each other -- the second half comes Tuesday in Minnesota. The Wild lost both meetings with Philly last year, and Philly ended up being a non-playoff team. Sean Couturier and Jakub Voracek enter the week with 18 points each, and their linemate Claude Giroux enters with 17 points. Look for the Mikko Koivu line to get plenty of ice time up against that top line of the Flyers.

 

Notable NHL games this week:

 

Monday, Nov. 6 - Vegas at Toronto - 6 p.m.

 

The Golden Knights suffered a three-game losing this past week, but got right back on the winning ways Saturday in Ottawa. They make their first and only visit to Toronto on Monday for a matchup with the run-and-gun Maple Leafs. With the way these two teams are playing, expect a high-scoring affair.

 

Tuesday, Nov. 7 - St. Louis at New Jersey - 6 p.m.

 

Raise your hand if you had the Blues and Devils being two of the best teams in the league at this point before the season started. Be honest. Yeah, no one did. But, the Devils have a spring in their step and they are certainly making the most of this hot start as they only trail Columbus by one point for the Atlantic Division lead. The Blues continue to be red-hot as they carry an 11-3-1 record entering the week, which is best in West.

 

Thursday, Nov. 9 - Tampa Bay at Los Angeles - 9 p.m.

 

The other two teams besides St. Louis that enter the week with 20-plus points on the season are Tampa Bay and Los Angeles. What a coincidence that they play this week! If you can stay up late, give this game a look on Thursday as these two teams do battle in Southern California. Also, give the Lightning power play a watch, especially how they move the puck. It's night and day when you compare that to the Minnesota Wild's power play.

 

Friday-Saturday, Nov. 10-11 - Colorado vs Ottawa (from Stockholm, Sweden)

 

Did anyone out there know the NHL was playing in Sweden this upcoming weekend? Anyone?

 

*crickets*

 

Its entirely possible the NHL forgot they were doing this, as they have literally spent no time advertising this series in Stockholm. They didn't exactly send the best teams over there either, as the Avalanche and Senators don't exactly get the TV ratings. So just so everyone knows, this is actually happening this week.

 

Neat fact(s) of the week:

November is now serving as Hockey Fights Cancer month. It previously was in October, but has now been moved to November this season.

Brock Boeser, Minnesota native, did a neat thing rarely done by a Canucks player on Saturday night.

 
---
Never Miss an Episode of Giles & The Goalie!