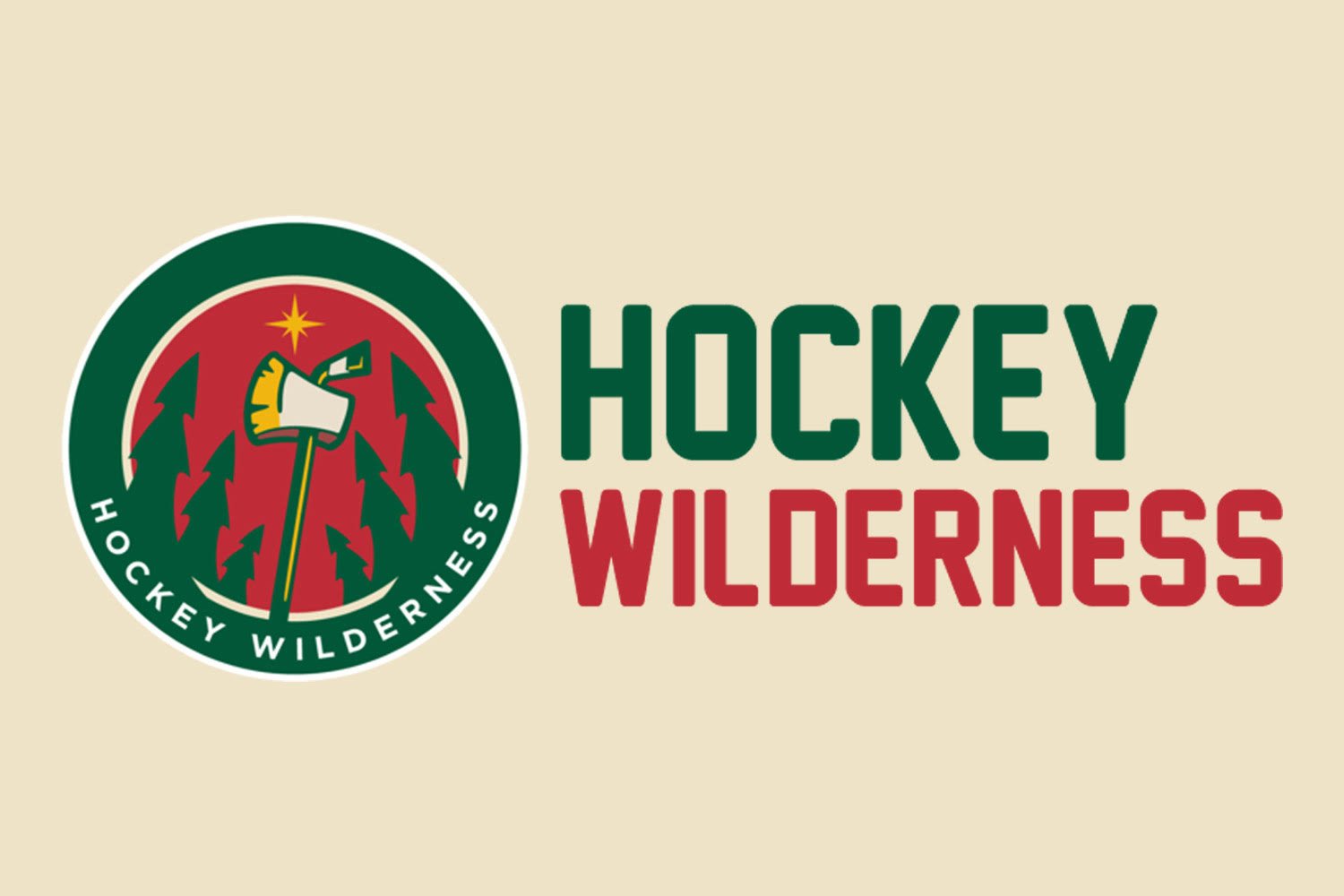 The Minnesota Wild are turning into everyone's favorite team to watch. I'm being serious, stop laughing.
To open up this season that was always going to be weird, the Wild have spurned away easy victories and have instead gone the long way around to make seemingly impossible comebacks. Down by two goals heading into the third period of both matches, they were able to force overtime twice and then score the game-winner in that extra period.
In a normal season, these victories that make you feel like you're riding a translucent cloud through a forest of hockey sticks and puck gumdrops, might be sprinkled throughout the 82 games, being an extremely rare occurrence. For the Minnesota Wild of all teams to open their campaign with two back-to-back is forcing everyone to turn their attention towards them like they're in that scene from Clockwork Orange.
This is in no way sustainable and for my health's sake, I really hope it never happens again anytime soon. With the team already riding the excitement surrounding the young Russian rookie Kirill Kaprizov through all of training camp and every single fan wanting just to see him in the team's jersey, it was easy to be happy about watching the Wild once again. But now fans from around the league and casual observers are giving more attention to Minnesota.
The Kaprizov hype has been real. It's just two games in, but with three primary assists and a game-winning goal to his name already, he has been seemingly invincible. He has had his bad moments of course, like allowing a massive turnover that led to the Kings' third goal on Saturday, but he is really making the most of the anticipation surrounding him. And again, more and more people are saying that he appears to be a lock for the Calder Trophy, given how much he seems to be driving this team offensively. Head coach Dean Evason certainly trusts him; already averaging over 20 minutes a game.
It's not even just Kaprizov. The story of Jared Spurgeon surging through the ranks his entire career, to come to a peak of being named captain of the Wild is just something so nice to see. Even the much-improved third line of Joel Eriksson Ek, Jordan Greenway and Marcus Foligno have been able to control play to a high degree through the last 120 minutes of play.
God, this team just gets me going and this isn't going to be the stale, dull, boring old Minnesota Wild anymore.
Even if the Wild ride this magical carpet of a stellar start to the season and end in an all too familiar sense of mediocrity, they are going to be someone to watch in the future. More prospect debuts are coming, currently out with an injury, Marco Rossi is just waiting in the wings and Boston College star Matt Boldy will be coming eventually. There will be more excitement to come and with different fans already starting to pay attention due to the magical potion known as Kirill Kaprizov, the Wild can jump up into the elite echelon of a must-watch team.