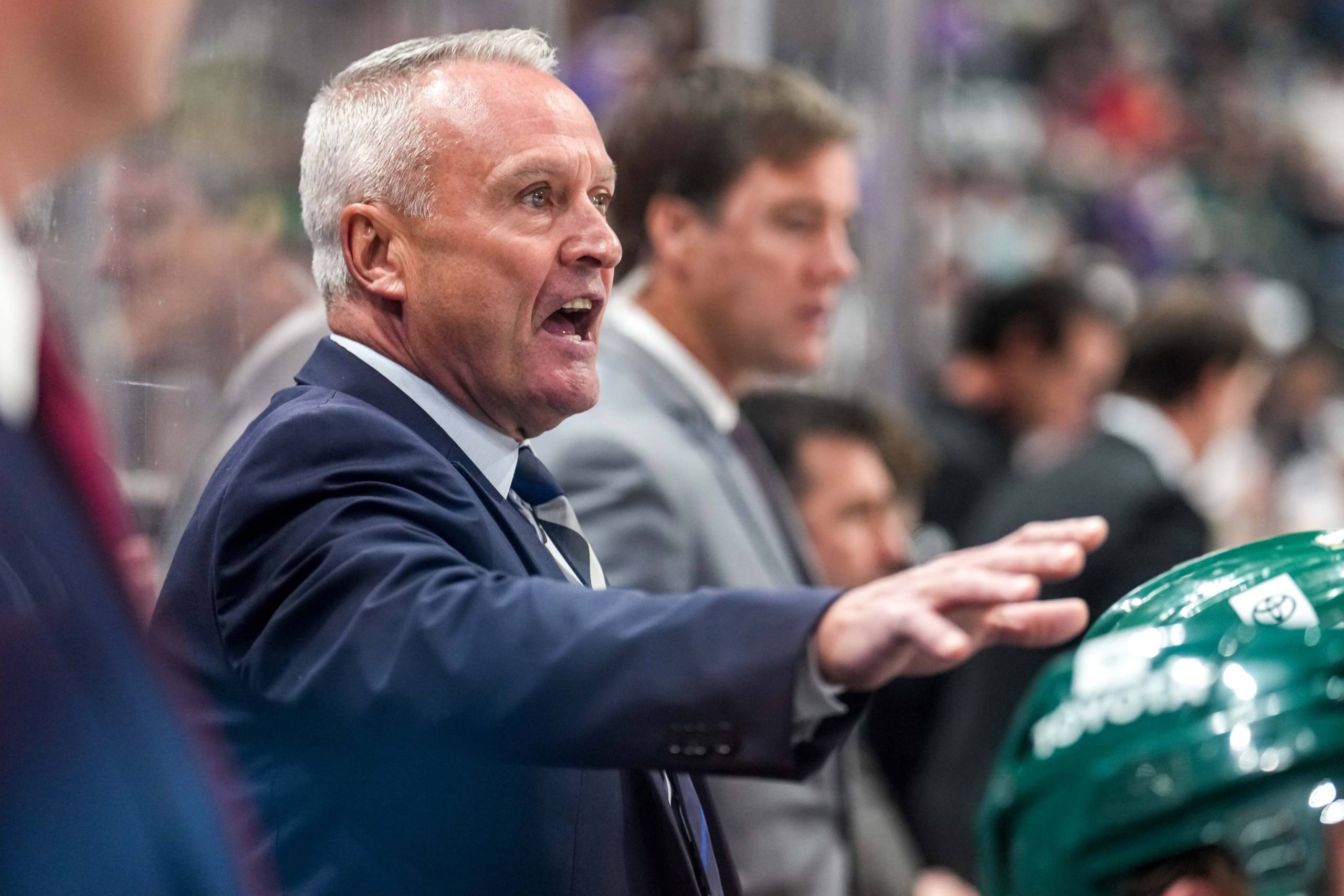 The Minnesota Wild entered the offseason promising change, and on paper, they delivered. The Wild publicly declared fixing their special teams — their 18th-ranked power play and 25th-ranked penalty kill — was Priority No. 1. Salary cap pressure forced them to shed money, so out went Kevin Fiala and Dmitry Kulikov. And last year's Opening Night starter, Cam Talbot, eventually forced his way out.
The Wild front office rolled with the changes, hoping to find a combination that could, somehow, be better than last season's. Not necessarily getting 114 standings points instead of 113, but by advancing in the playoffs. Last night's Opening Night comeback thriller set the tone for a season where a resilient Wild team never faced an obstacle they couldn't overcome. It was a different story in the playoffs, though.
They had the St. Louis Blues on the ropes. They led the series 2-1 at one point, and the Blues were missing four defensemen. But Colton Parayko, Nick Leddy, and a lot of scotch tape were somehow enough to turn the tide for St. Louis. The Wild were out in six games before they knew what hit them.
So Minnesota's goal on Opening Night was to show off their new-look team to a loud home crowd. Instead, they got their worst fear. The Team of 18,001 left the Xcel Energy Center seeing largely the same team that faltered last May. That's not an ideal first impression for a team that has won only two playoff series since 2003.
We can start with the special teams, the most talked-about opportunity for change. It's a case where, on paper, things look pretty fine. You'd take a 1-for-4 power play pretty much any night. A 25% conversion rate would've put them Top-5 in the NHL, after all.
And hey, holding the New York Rangers' power play, which did convert 25% of their power plays last year, to one goal on five opportunities can be seen as a win, too. A shorthanded unit that kills off 80% of kills would put them back in the top half of the league.
The numbers look fine, but they didn't come through when needed most. That Rangers power play goal came just over four minutes into the game, putting them in a 1-0 hole off the jump. What happened the last time the fans saw the Wild in person? They gave up a power play goal in the first five minutes in a blowout loss in Game 5. Same old, same old.
After a Mats Zuccarello power play snipe, the Wild got 1:22 of five-on-three time almost immediately afterward. Down 3-1, it was the perfect opportunity to even the score. They didn't convert on either the 5-on-3 or the 38 seconds of power play time afterward. Those two special teams opportunities both have an argument for being the turning point last night.
The similarities to last year's playoff disappointment run deeper still. Fans saw a Wild team that couldn't get offense out of anyone but their star players. Kirill Kaprizov, who had seven of the Wild's 16 goals against the Blues, assisted on Zuccarello's top-shelf feed. Matt Boldy showed he's made of superstar material with two incredible goals.
But the rest of the lineup, one lauded for its depth? They went quiet. Freddy Gaudreau, Tyson Jost, and Sam Steel, three forwards Minnesota is counting on, combined for five shots and 0.3 expected goals. Their fourth line of Marco Rossi, Brandon Duhaime, and Connor Dewar had two attempts between them. None on net.
The depth players you did notice were often for the wrong reasons. Jake Middleton started the game with a tripping call that led to the Rangers' opening goal. Ryan Hartman killed momentum in the first twenty-five minutes with two stick infractions. It's a concerning lack of discipline for a lineup that accumulated the NHL's third-most penalty minutes last year. Doubly so when the penalty kill is a major question.
Let's not forget the goaltending, either. Marc-Andre Fleury surrendered seven goals, with six coming at 5-on-5. Expectations for Fleury are pretty low. He doesn't have to win Minnesota games, but he can't lose them, either. He didn't hold up his end of the bargain in the playoffs, and the same held true for last night.
But by far, the worst parallel to last year's Blues series was how quickly the previously-resilient Wild deflated. Minutes after that botched 5-on-3, Filip Chytil scored to make it a 4-1 game at the end of the second period. When Boldy scored to breathe life into the team and make it a 5-2 game, the Rangers extinguished hope thirty seconds later.
After controlling play for the first period, out-attempting the Rangers 17-6 at 5-on-5, they sagged for the last two periods. They were out-attempted 29-19 at 5-on-5 for the remaining 40 minutes, with insufficient pressure down by multiple goals. The same thing happened after Talbot allowed a soft goal to open Game 6. When this team loses confidence in their goalies, things fall apart fast. They don't attack enough and get sloppy in their own zone.
Now, was it one game against the best goaltender in the world? Sure was. The Wild have 81 more to show that they're a different team than where they left everyone with in May. But no matter what happens in the regular season, the team we saw in Games 4-6 and the one we saw on Opening Night are the team fans are terrified of reappearing in the postseason.