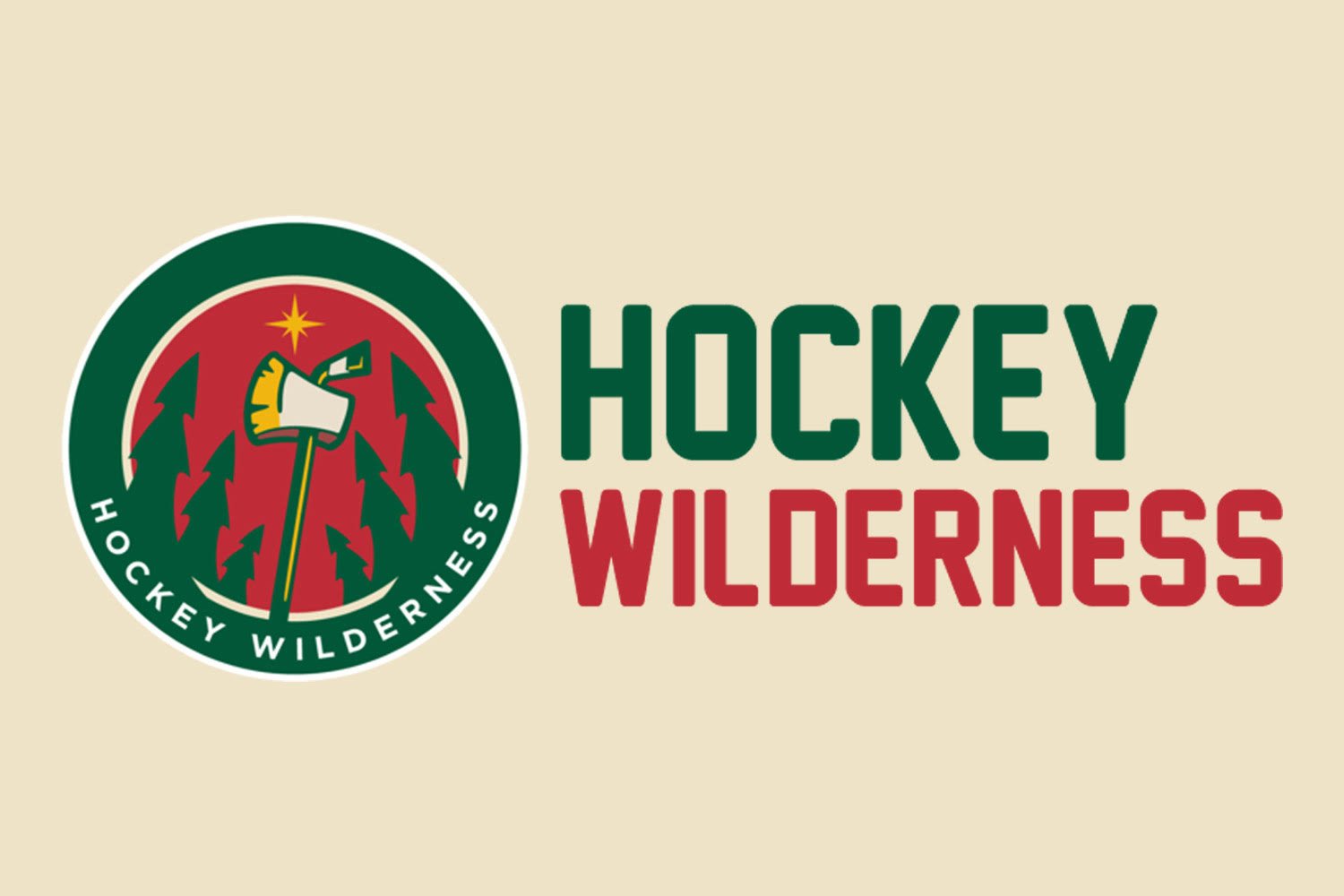 MINNESOTA WILD AT NASHVILLE PREDATORS
1:00PM Central, Bridgestone Arena, Nashville, Tennessee
TV: Fox Sports-North, Fox Sports-Wisconsin
Streaming: Fox Sports Go app
Radio: KFAN 100.3 and affiliates
Dear Month of March, 2017,
You are the worst hockey month ever.  We're all very happy that you left.  Please never come back. 
Sincerely,
Wild Fans
---- 
April is upon us.  Are we back?  Don't come in here telling me we're back if we aren't back.  But also, don't tell me we aren't back if we're back.  Ok?  Let's just all get on the same page, Wild players included, and agree that we're all ready to be back, and just be back now.  Good?  Ok, good.
I think we're back.  The Wild has been building its game up over the past few contests, after living on skid row for an entire month.  It showed progress against Detroit Sunday and even more progress against Washington on Tuesday, before bursting out for a massive 5-1 victory over the Ottawa Senators on Thursday.  That game was a lot of fun to watch, wasn't it?  The Wild looked like the team that endeared itself to us earlier this season by scoring often and keeping its foot on the accelerator all the way through to the final horn.  For the first time in as long as I can remember, the third period never even held a doubt as to which team would be the victor at the end of the night.
General Manager Chuck Fletcher hoped that bringing Joel Eriksson Ek back from Sweden and calling up goaltender Alex Stalock would give the team a shot in the arm, and it did just that.  Stalock played a solid and confident game in his debut with the Wild, and you could clearly tell that the team in front of him was determined to protect the house and limit scoring opportunities.  But when given the chance to make a save, Stalock was enthusiastic and aggressive, making the majority of his 18 stops with his feet outside of the blue paint.  Eriksson Ek, meanwhile, was very impressive in his first NHL game since being exiled in November.  The 20-year-old forward looked lightning fast, threw his body around often, won faceoffs, and scored a beautiful goal by streaking in off the bench to receive a little chip pass from Charlie Coyle and quickly fire the puck against the grain to beat a sliding Craig Anderson.
If the Wild REALLY wants to prove that it's back, another win today in Nashville would do the trick.  This will be a tough test for Minnesota, no doubt, so it will need to continue building on its past few performances and get contributions from everybody.
Assuming Carolina doesn't shock the world to overcome a four-point deficit in the standings in its final six games, the Predators are the last playoff team that the Wild will face in the regular season.  Nashville also happens to be one of two likely first-round mathchups, so this is a big game for both squads.
Oh, and speaking of things that are back, Zach Parise is likely to return to the lineup.
NASHVILLE PREDATORS
March was an interesting month for the Predators as well, although unlike the Wild, they managed to mix a few highs in with their lows.  After losing their first four games in March, they went on to win seven of their next eight, making them the hottest team in hockey during that stretch, before losing their last two against Boston and Toronto.  As we have seen firsthand, it is very possible for a couple consecutive losses to turn into a huge slump, which Nashville will very much want to avoid as the end of the regular season nears.  You can bet that it will bring a serious effort today to nip any kind of losing streak in the bud before it becomes a story.  As such, Minnesota will need to have another very strong performance to get a positive result today.
Every time the Wild has played Nashville this season, I have written about Filip Forsberg.  When these teams first met back in December, I wrote that he was having a remarkably slow start to the year in terms of scoring goals.  Then I wrote that he had started to heat up and was playing a lot better than he was in the first few months.  Well now, this guy has returned to electric status.  He has hit the 30-goal mark for the second time in his very young career, and it looks like the sky is absolutely the limit for the 22-year-old Swede.  He scored Nashville's lone goal in a 3-1 home loss to the Leafs on Thursday, and it was the kind of goal that reminds you why he is such a pure scorer.  Even watching from home, you just had no idea when the shot was coming, or where it was going.  Deception is the key to goal scoring, and Forsberg is a mystery wrapped up in an enigma.  Here's a quick pro tip for NHL teams out there… Draft guys named Forsberg.  That one's free.
After the Wild very publicly pursued a trade with Columbus for Ryan Johansen last season, the young center ended up in Nashville, which offered a higher price in Seth Jones to acquire him.  Johansen has shown that he was worth the price of that transaction.  Despite only scoring 13 goals so far this season, he leads Nashville in points with 59, and plays on a stacked top line between Forsberg and Viktor Arvidsson, who at 23 years old has quietly had a monster season of his own, and is just one goal away from the 30 mark as well.  This top line is extremely productive, so the Wild will need a huge day from Mikko Koivu, Mikael Granlund, and Jason Zucker, who will surely be tasked with shutting down the trio.  Keep Johansen's line off the scoresheet, and the Wild's chances of winning skyrocket.
STORYLINES
The Wild and Zach Parise apparently dodged an enormous bullet.  After taking a terrible high stick under the visor Tuesday, the Wild's star forward kicked his feet in agony while blood splashed down on the ice.  He then blindly felt his way to the locker room with assistance from the team's trainers.  In the moment, it looked like the worst had happened.  Parise, with his massive contract and even bigger expectations, gets plenty of criticism from fans and media.  But the fact remains that signing him and Ryan Suter was what put the Wild on the map and made it feel like the team could contend for the Stanley Cup for the first time ever.  I'm still a huge fan of Parise, and I believe that when he's playing well, the rest of the team follows suit.  Losing him from the lineup a little more than a week before the playoffs, and then not having him return this season, would have been an absolute disaster for this club.  Instead, he missed one game and will most likely return to action today with a bit of a shiner. 
Parise's return suddenly brings some new questions into play about the bottom portions of the Wild's lineup.  With Eriksson Ek now in the mix, there's a new body to factor in.  Ryan White played his best game as a member of the Wild on Thursday, and Chris Stewart looked good playing a significant portion of the game on the top line (which was kind of weird, but seemed to work) as well.  Fair or not, somebody has to get removed to make space for Parise now, so I'm guessing that means White.  We'll see what Bruce Boudreau decides is his best lineup today.
With Stalock's solid play on Thursday and the Wild finally putting together a truly strong performance in front of him, there has to be SOME level of temptation for Boudreau to go back to Stalock today.  From the post-game presser on Thursday, it sounded like Boudreau's plan was (and still is) to get Devan Dubnyk back in today, but here's my thinking on this… The team finally showed that it could play a solid sixty minutes, control the play, score goals, and even (believe it or not) get rewarded with a win.  My argument for this situation would be to go back to the confident goaltender one more time.  Let the team really prove to itself that it is ready to play good hockey again, and give Dubnyk one more day away from a game situation.  Once the team proves that it is actually clicking and the previous game wasn't a fluke, THEN get your struggling star back in, and let the team carry him through until he's playing with confidence again.  I'm guessing Bruce goes the other way and plays Dubnyk today and Stalock tomorrow, but there's some food for thought. 
Nino Niederreiter scored two goals last game. That's two more than he scored in his previous sixteen. A good Nino is preferable moving forward.
INJURIES
Minnesota is healthy again, save for Zach Parise's ravishing looks.
For the Predaturds, Craig Smith is day-to-day with an upper body injury.
The Gamethread will post at 12:30PM.  Below are the projected lineups, thanks to dailyfaceoff.com, as well as the Tale of the Tape, brought to you by @keisarikine.  Thanks for reading!