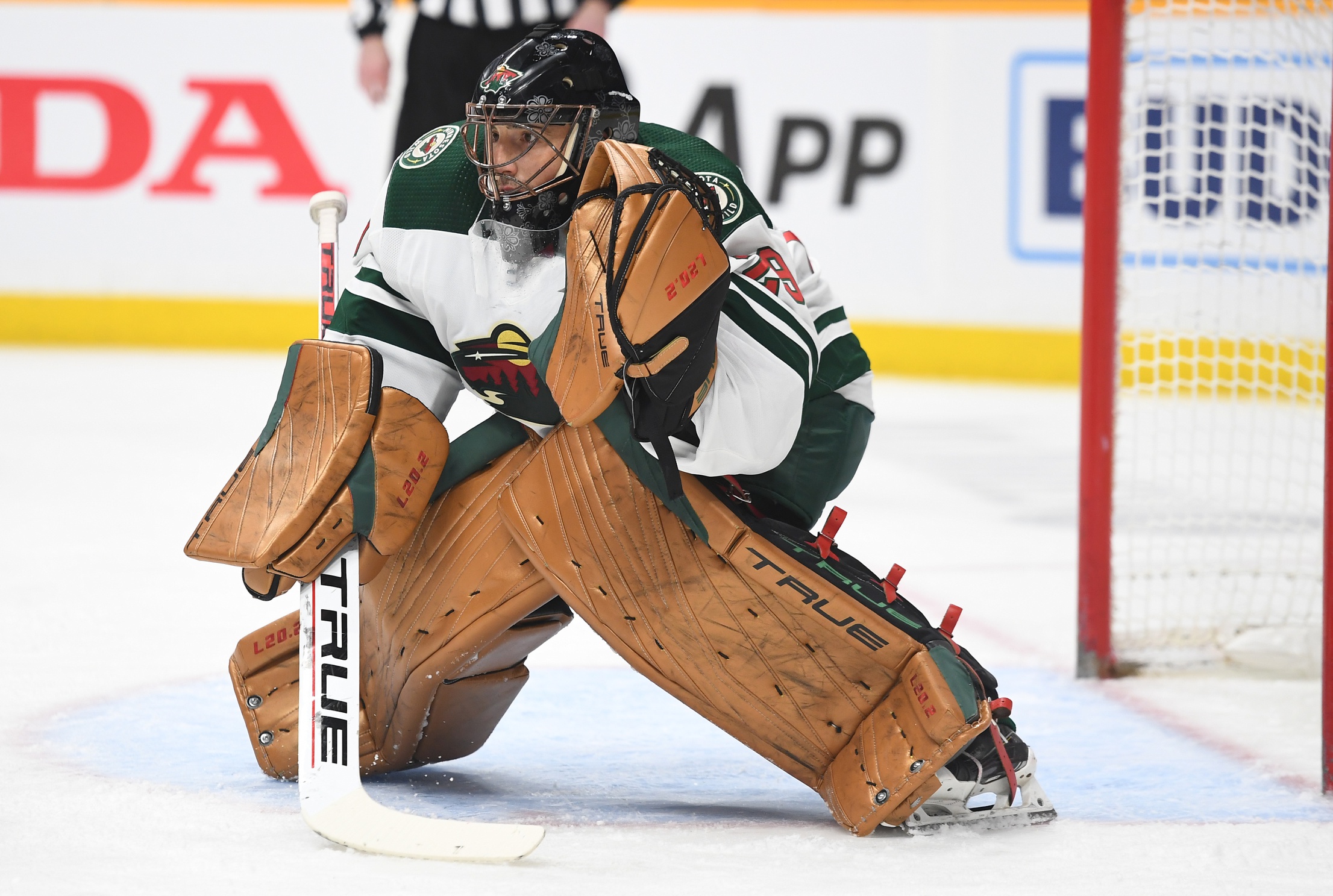 The Minnesota Wild front office sent a strong message to the team by making a major investment at the trade deadline. Now they're experiencing success, and nobody is happier than Bill Guerin right now. If there's one thing that's clear, it's that he pushed the right buttons and played the right cards.
Minnesota has responded with a 10-1-2 record since. They have wins against some of the league's heavyweights: the Colorado Avalanche, Carolina Hurricanes, Washington Capitals, and Edmonton Oilers. The Wild also beat several good teams fighting for a playoff spot, including the Vegas Golden Knights, Vancouver Canucks, and Dallas Stars.
The Wild haven't had an easy schedule, but they've continued to beat respectable teams. Minnesota's moves at the deadline have driven their success. They have allowed a league-best 1.94 expected goals against per 60 at 5-on-5, besting some stellar defensive clubs like the Boston Bruins.
There's also Kirill Kaprizov and Kevin Fiala, who have combined for 18 goals during this stretch. While they're leading the way, the Wild are still getting production from everywhere else in the lineup despite some key injuries.
Minnesota's goaltending has been the major bright spot during this run. Not only has it been a driving force behind their winning ways, but its dispelled all concern about what was once their biggest weakness.
It wasn't too long ago that the Wild went into the deadline with a tough decision. The Cam Talbot-Kaapo Kahkonen tandem wasn't getting it done, but they had to make sure the struggles between the pipes justified a major trade. Ultimately, they decided that they had to make a change. They traded Kahkonen to the San Jose Sharks to create cap room for future Hall of Famer Marc-Andre Fleury.
Minnesota paid a major price to acquire Fleury, sending a conditional second-round pick to the Chicago Blackhawks. That pick turns into a first-rounder if the Wild reach the Western Conference Finals and Fleury wins at least four games in the opening two rounds. While a second-round pick doesn't seem like much, it still carried some risk given Fleury's poor numbers in Chicago. But with so much on the line this season, they had to roll the dice given the pending cap troubles.
It has become a wise investment that has undoubtedly boosted Minnesota's Cup chances. Marc-Andre Fleury comes as advertised and looks like last year's Vezina winner. The move seems to have reinvigorated Talbot as well, who has been excellent since the trade deadline despite his first-half struggles. Since the trade deadline, the Wild's .963 save percentage at 5-on-5 ranks first in the NHL, followed by the Kraken (.941) and Canucks (.939).

Talbot is sporting a .936 save percentage and .816 high-danger save percentage since the trade deadline. While Talbot has only saved 0.39 goals above expected (GSAx) — in part to a few poor performances — he's been slightly above average. That's exactly what the Wild need from him, and he's looked much stronger in goal.
In addition, Fleury has exceeded expectations since his arrival. He has a .929 save percentage and is saving 2.92 goals above expected. Throw away his performance in Nashville, and it would be a perfect record for the reigning Vezina winner. Fleury has a .848 HDSV% and has faced double the amount of rush attempts Talbot has, which is also something to watch down the stretch.
Another way to examine goalie performances is through quality starts and steals, an idea proposed by SB Nation's Alan Wells. A "quality start" is when a goalie doesn't allow more goals than expected. Likewise, a goalie's GSAx has to be higher than the final goal differential of a game for it to be considered a "steal." By that standard, Talbot has four quality starts and zero steals. In the Philadelphia Flyers game, Fleury narrowly missed a steal but still has five quality starts and two steals.
Also worth noting: the penalty kill certainly hasn't helped the Wild's goalies during this time, either.
If there was any doubt whether or not Fleury could return to his vintage self, he's erased it throughout his first six performances in Minnesota. Check out these highlight-reel saves on Jake Bean and approximately 50 Columbus Blue Jackets.
Or this spectacular glove save, robbing James van Riemsdyk:
Talbot has undoubtedly been better since the trade deadline with a stretch that resembles his play for a large portion of last season. However, there's no doubt Fleury has created some competition. There's a goalie battle on the horizon, considering they have been fantastic since the trade deadline. It may come to a head soon because there are only nine games left.
It's tough to say who will start in the first game of the playoffs or if Minnesota will employ a rotation. According to the ESPN broadcast, Dean Evason said he absolutely would feel comfortable playing both goalies in the postseason. A goalie rotation in the playoffs would be interesting because it would keep them refreshed and rested. Ultimately, though, there will almost certainly be a No. 1 in the postseason if the Wild get deep enough.
With Fleury returning to his vintage self again, it will be interesting to see whether he re-signs in Minnesota for another year. Trading Kahkonen left the Wild without any reinforcements to pair with Talbot next season -- unless they want to shock everyone and bring 20-year-old Jesper Wallstedt straight to the NHL.
That means the Wild need to extend Fleury. Otherwise, they'll be forced to dive into the free-agent goalie market while having limited cap flexibility this summer. The market for backup goalies this summer isn't exactly intriguing, either. Still, the remainder of the regular season and playoffs could have a major impact on the Wild's goalie decisions this summer.
All Data Via Evolving-Hockey, Natural Stat Trick and Hockey-Reference