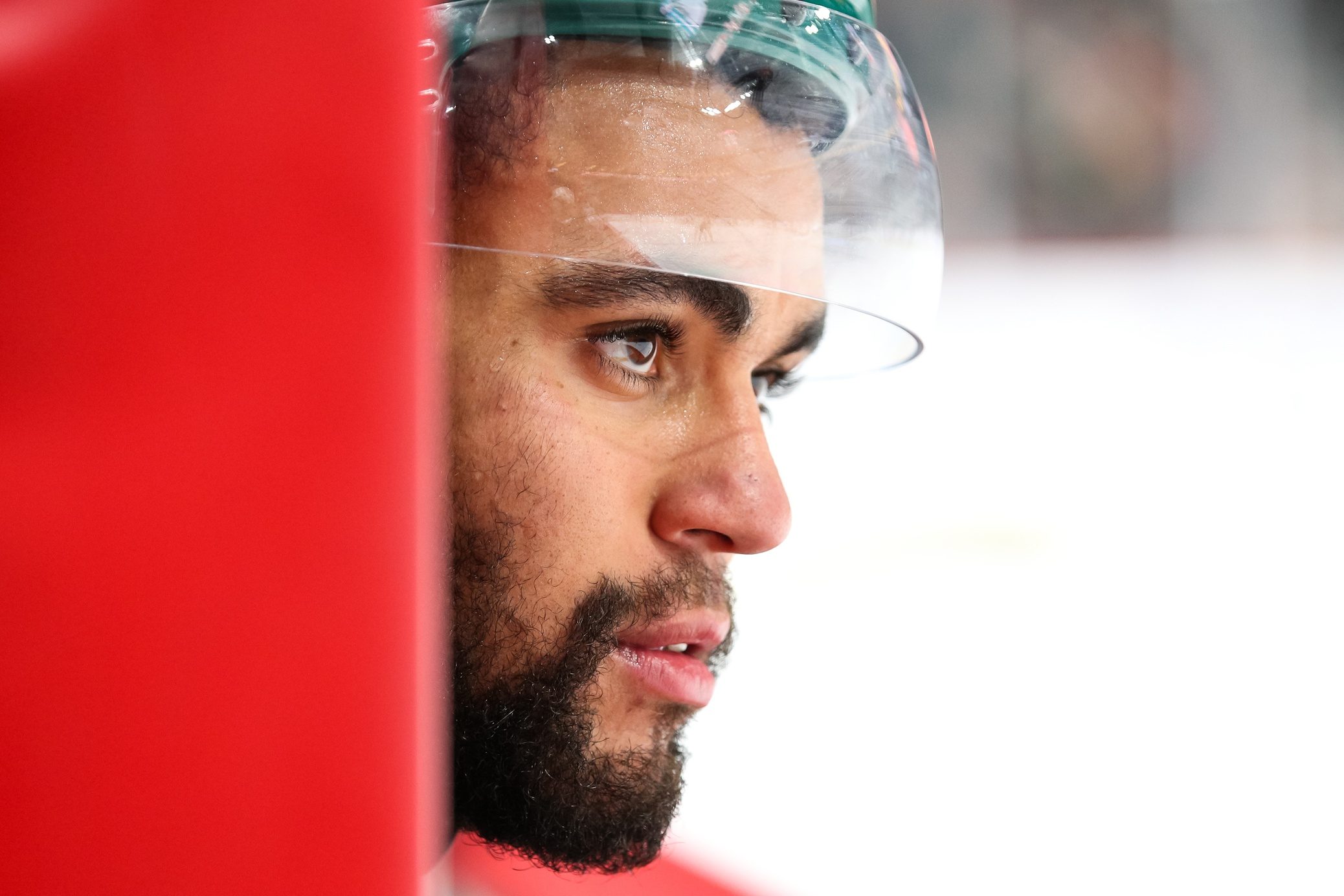 The Minnesota Wild are in a precarious position at this point in the season. They are a fringe playoff team, and their cap situation will prevent them from making any big moves at the trade deadline. The current roster also needs to be better to make a playoff run. So what's Minnesota's best option at the trade deadline this year?
Sell for draft picks and bring a few players up from Iowa to get a taste of NHL hockey.
After last year's record-breaking season, it was going to be challenging for Minnesota to repeat their success because several players had career years. Most guys haven't come close to the production they had last season, and it's costing the Wild.
The Wild will have to make some tough decisions as the March 3 trade deadline draws near. Selling appears to be the best option at this point. Enough guys are making such little impact that it would be better for guys like Adam Beckman and Sammy Walker to get some time in the NHL.
Minnesota should probably trade Jordan Greenway before March 3. He has great size, a good amount of skill, and was a giant part of the GREEF shutdown line. However, Evason has since disbanded that trio because their chemistry has lapsed. Greenway has not been using his size to his advantage and has occasionally been ineffective.
He also drew Bill Guerin's ire when he slept in and missed a team meeting, prompting a scratch. Greenway might be a guy that would prosper in another organization. The San Jose Sharks have been connected to the Wild winger because their head coach David Quinn was Greenway's coach at Boston College. Quinn was a big part of Greenway's development.
There could be something worked out there. Maybe package Greenway and a prospect like Caedan Bankier or Rieger Lorentz for their first-round pick. Or maybe even package Greenway and Ryan Hartman, and a second-round pick for San Jose's first.
Hartman could garner a meaningful return. However, he is currently back on the first line with Kirill Kaprizov and Mats Zuccarello, so it might be harder to trade him. But his propensity to take penalties at inconvenient times during games is a big part of Minnesota's recent skid. He also has been injured, and his production has regressed after a career year. Hartman registered 65 points last season, and another team may feel that he'd be more effective in their system.
The Wild should also try to dangle Sam Steel, the player who has spent the most time at 1C this season. Steel has been so ineffective at that position that it was rumored that the Wild were going to put him on waivers and let him leave for nothing. Steel went from 1C to 2C, to the fourth-line center, to a healthy scratch Monday night against the Florida Panthers. All in the course of fewer than two weeks. He had an opportunity to play with two incredibly skilled wingers, but he wasn't productive. Steel looked better as a fourth-liner, but the Wild played Ryan Reaves instead.
The Wild also have a pair of defensemen that they could make available. Matt Dumba is the obvious one. His name has been in trade talks for years. He's in the last year of his contract, but teams don't appear to be clamoring for him. He has some value, but it might take some kind of package deal to move him. It's better to get something in return than just letting him walk when the season is over.
Alone, Dumba could maybe be worth a second or third-round pick if sent to a contending team. The Wild could also add in one of the many talented prospects they have in the system. Someone like defenseman Jack Peart along with Dumba would be worth a late first-round pick.
Minnesota could also trade Alex Goligoski. Goligoski has been the odd man out when all the blueliners are healthy. He wants and deserves more playing time, and he might have a better opportunity on another team. However, if the Wild trade Dumba, there will be a spot open for him. Minnesota has plenty of defensive prospects, but many are still in the development phase.
The return for Goligoski would not be much. Most likely nothing more than a fourth-round draft pick due to the defenseman's age and production.
Minnesota's probability of making the playoffs slipped to 59 percent after last week's loss to the Vegas Golden Knights, so it's not a guarantee that they even make it. The wild card spots are also getting crowded. Therefore, they could find themselves golfing earlier than they wanted.
It's in the Wild's best interest to be sellers at the trade deadline. They have players in Iowa capable of filling in spots without missing a beat. But Minnesota is in a cap situation that does not allow for much flexibility in terms of acquiring players with a higher salary. Rental players are never a good idea unless they are certain they can re-sign or trade them in the summer for a good return.
The Wild should focus on developing the players that will help them be contenders in the coming years, and that means dealing the guys that are not playing up to their potential or are just not a good fit.