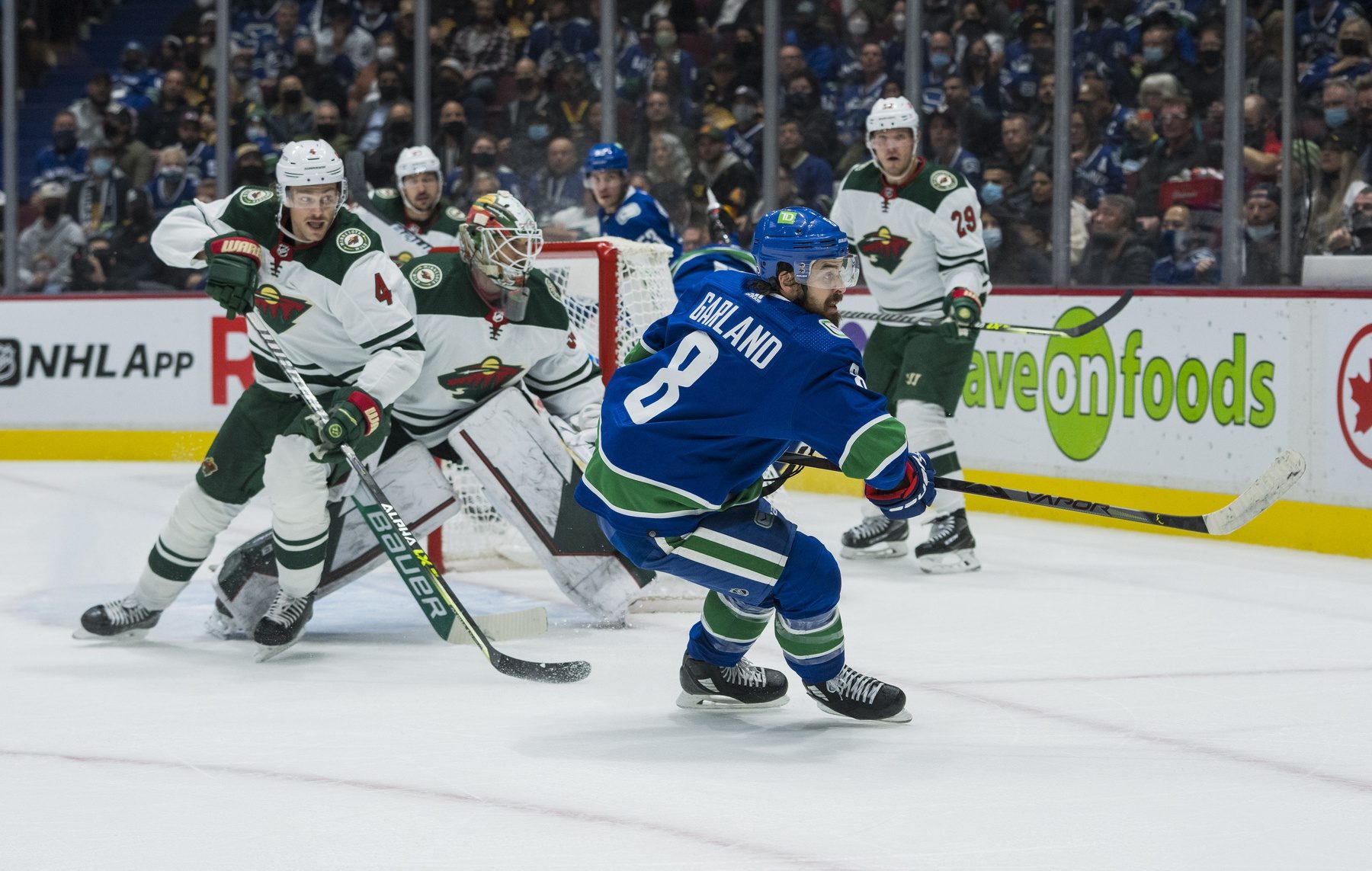 Ever since the Minnesota Wild traded Kevin Fiala to the Los Angeles Kings, a major storyline surrounding the team has been how they replace his production heading into next season.
The addition of Marco Rossi. A dynamite sophomore season from Matt Boldy. Tyson Jost flourishing in an elevated role. Those are some of the answers people have for replacing Fiala's production. But Fiala scored 3.07 points-per-60 — the ninth-best rate in the league — at 5-on-5 last season. His 85-point campaign and ability to control play will be almost impossible to replace, even if he does take a minor step back in L.A.
So it's unlikely any of those options will replace what Minnesota lost in Fiala. Not to say adding a player of Rossi's caliber won't help, but he might not be able to step in immediately and produce like Boldy did. In fairness to the Wild, their current financial landscape is restrictive.
But what if the Wild can affordably replace a large chunk of Fiala's production before next season?
That's where Conor Garland and the Vancouver Canucks come into play. It's no secret that one of Vancouver's biggest needs is a defenseman who can play in the top-four, preferably on the right side. It would also alleviate pressure for defensemen Oliver Ekman-Larsson and Tyler Myers next season. Beyond Quinn Hughes, their defensive group isn't good enough, especially on the right side.
A right-winger like Fiala, the Canucks signed Garland at an affordable $4.95 million cap hit for four more seasons. He'd be a perfect option on the second line in Fiala's spot. Garland is one year removed from signing a five-year deal, but he isn't necessarily a long-term lock for staying in Vancouver.
"We'd expect the Canucks to keep considering their options for freeing up some money, especially if they intend to meaningfully upgrade the backend via trade," The Athletic's Harman Dayal wrote in a recent piece. "The (IIya) Mikheyev and (Andrei) Kuzmenko additions could affect the futures of Garland and/or (Tanner) Pearson. It makes those two expendable and even if it doesn't result in a trade, it means more competition for top-six minutes and power-play time at the very least."
Garland's deal is a steal, mostly because of his dominance at even strength. He's projected to be a top-line player throughout his contract and a top-six forward into his early 30s.
It's astonishing that a player of Garland's caliber could potentially be available. Analytics love Garland, just like it loved Valeri Nichushkin ahead of his breakout season and the eight-year extension he signed with the Colorado Avalanche this offseason.
Garland is coming off a convincing 19-goal, 52-point campaign and had a remarkable 5-on-5 profile. The 26-year-old finished the 2021-22 campaign with 2.62 points-per-60, ranking in the top 30 in 5-on-5 scoring.
Garland wasn't great on the power play, but he was often stuck on the second unit. Garland was worth 3.2 wins above replacement last season, ranking 21st among forwards. Further, he was tied for 12th in penalties drawn last season among players who played a minimum of 300 minutes.

Garland brings a lot of the same elements Fiala does offensively. He's a strong playmaker and puck possessor. But unlike Fiala, his two-way profile could legitimately get him within reach of Fiala's impact in Minnesota.
The Wild have multiple options to offer the Canucks. The obvious name is Matt Dumba, a right-shot on the final year of his contract. Dumba would instantly upgrade Vancouver's top-four. But to make the money work and keep both teams cap compliant, the Wild would need to deal an inexpensive contract, such as Dmitry Kulikov, Freddy Gaudreau, or Jost to retain part of Dumba's salary. In this instance, the Wild are probably giving up a first-round pick and maybe even an additional asset in the trade.
The other option is offering Kulikov, who struggled in the playoffs but produced ridiculous numbers in the first half of last season. Kulikov is someone that the Canucks might be able to get by with on the second pair if used correctly.
Or what about an unexpected option? What if they offered Calen Addison to the Canucks?
Addison's future in Minnesota became uncertain when the Wild acquired Brock Faber in the Fiala trade. Addison and Faber are right-shot defensemen projected to be future top-four options. And the Wild already have a great crop of defensive prospects, so it was a missed opportunity to add a top forward prospect. But that could have been done by design if Addison isn't seen as someone who can replace Dumba's 20-plus minutes a night.
Addison, 22, has already shown he can be a capable NHL defender in his limited time in Minnesota. He's also a blue-chip prospect who would intrigue the Canucks. In this hypothetical trade, the Wild would need to add an additional player, such as Kulikov, to make the money work.
Adding Garland's two-way profile and offensive ability would go a long way and solidify their top two lines. If the Wild added Garland, coupled with the arrival of top prospect Rossi, Guerin would make true on his word when he said the Wild can be just as good next season. Minnesota has to consider taking a major swing for a player like Garland, keeping their competitive window open, or their top-six will be left with major concerns.
All Data Via Evolving-Hockey, Natural Stat Trick and Hockey-Reference