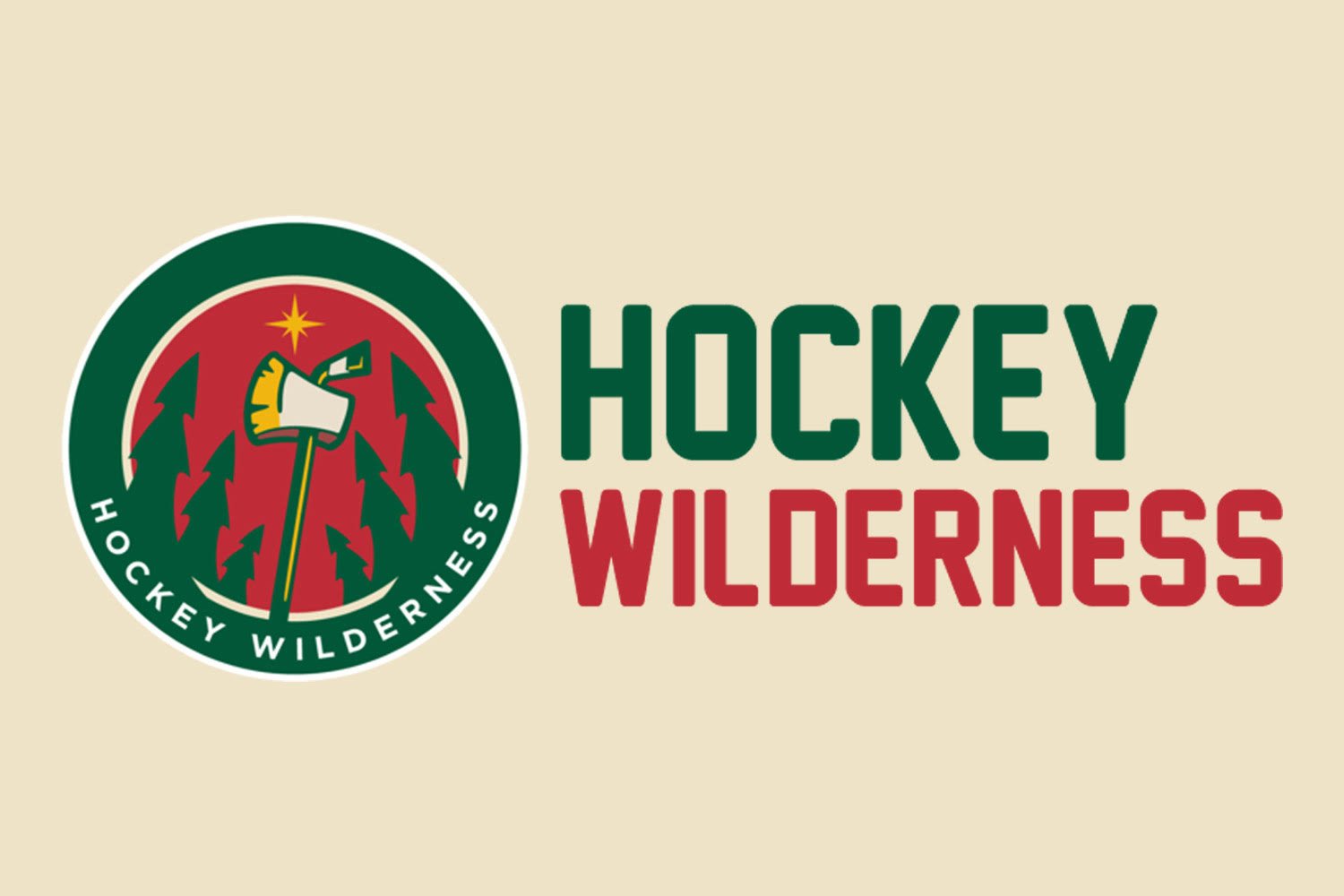 Let's get this out of the way: beyond a few brief stretches, Darcy Kuemper has been wildly inconsistent and generally Not Particularly Good in the NHL.
Now, it's not all his fault. His development was hindered by having to be in the NHL before he was ready due to Josh Harding's multiple injuries (those both self-inflicted and non). He should have been in Iowa playing regularly, and ended up sitting on a bench. That doesn't change the fact that Kuemper has been Bad.
So make no mistake: I fully understand how silly it sounds when I say: The Minnesota Wild should absolutely re-sign Darcy Kuemper on a short-term deal.
There are several reasons. Firstly, if the Wild let Kuemper go, they are stuck with Stalock as their backup keeper. Stalock is a younger, less consistent, less reliable Kuemper. The Wild have no other viable backup option; all of the goalies in Iowa either need to stay there to develop and/or aren't at the NHL-level yet.
Re-signing Kuemper allows the Wild to have a backup that has been decent enough this season. And that's an important qualification, because as we all know there is one important difference between the Wild of previous seasons and the Wild of this season: Bruce Boudreau.
Bruce has revived one career and breathed new life into two others. Eric Staal has been better than anyone thought he would be. Jonas Brodin is shooting(!) multiple times per game(!!). Mikael Granlund is having a career year under the new coach.
Bruce Boudreau could easily revive Kuemper's career. The goaltender's problem has always been mental. There have been mistakes in his play, it's true, but far more significant has been Kuemper's inability to move past a conceded goal. One goal turned into 3+ in the blink of an eye.
A new voice in his ear could change that. Boudreau has convinced Granlund and Brodin to shoot more than they have in the past. Perhaps the new goalie can bring Kuemper's zen back as well.
At 26 years old, the goalkeeper has plenty of time left to play in the NHL. A short-term contract allows the Wild to see if he can develop into a starter and deal him, and allows Kuemper to show other teams that he deserves a chance to be their starter. It gives Kuemper time with arguable one of the best coaches in the NHL. And it provides the Wild with some stability moving forward.
Even if he were exposed, it's unlikely Kuemper would be taken in the expansion draft. There will be better goaltending options who have been more consistent available. Re-signing Kuemper to a short-term contract is a low-risk move that has upside for both parties.
Assuming Kuemper and his admittedly demanding agent can be reasoned with, a 1-2 year deal makes good sense for both sides of this equation.