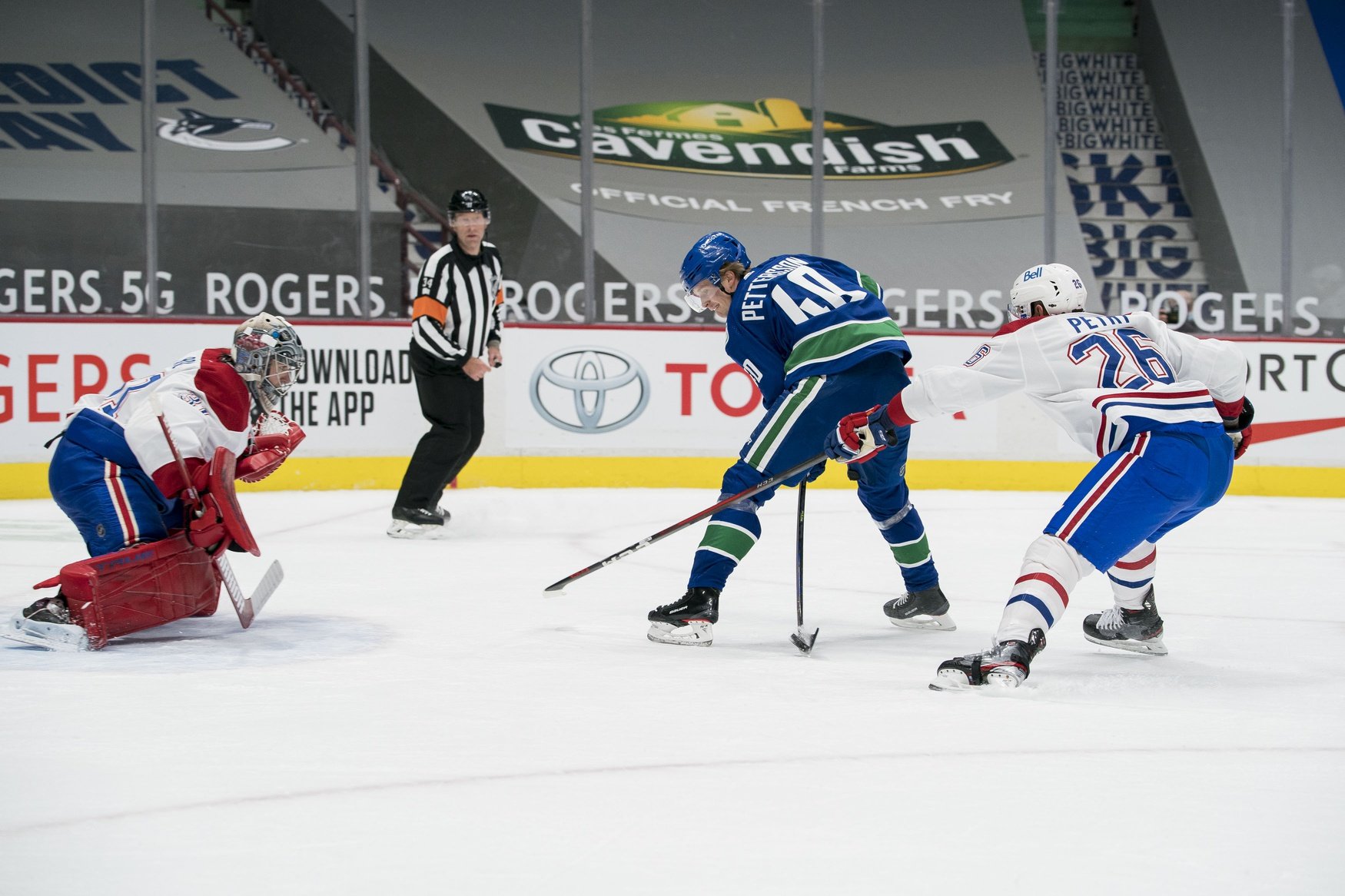 The Minnesota Wild were a team that was easy to do business with under Chuck Fletcher. Got an aging veteran goalie with no options? No problem, here's a three-year extension. Want a first-round pick or two for that depth player? Let's make a deal for Chris Stewart. Over 30 years old and need some security? You know the drill. Fletcher threw in a no-trade clause like a dealership tosses in a car wash token after someone buys a $35,000 vehicle.
Conversely, Bill Guerin has proven to be a tough negotiator. He let go of the veterans, including the former legacy captain of the team. Guerin swung trades of fan favorites like Jason Zucker. The general manager, who is entering his third season as the head of the front office, is equally cutthroat in contract negotiations. 
The Wild had three big restricted free agents in Joel Eriksson Ek, Kevin Fiala, and Kirill Kaprizov to re-sign this offseason. Eriksson Ek didn't command a lot of money, so that deal got done quickly. However, with both Fiala and Kaprizov, negotiations had reached an impasse. The team elected to go to arbitration with Fiala and got a deal done before the actual hearing, but they agreed on a one-year contract. The negotiations with Kaprizov have been very public and unusually rocky, to say the least. And yet, through it all, Guerin has proven to be steadfast, and not at all intimidated throughout the process.
Minnesota still doesn't have a top-line center, at least not one who has proven it in the NHL. Everyone hopes that top prospect Marco Rossi will become that and more when the Wild lucked into him at No. 9 two drafts ago. And so far, Rossi has been part of the ask in any trade proposal to acquire a top center, like Jack Eichel. Ideally, the Wild would like to add another No. 1 center to their group, not swap one for the other. Also, acquiring Eichel does have its risks since he's dealing with a herniated disk in his neck that still requires surgery to repair.
That's why offer-sheeting Elias Pettersson makes sense.
RESTRICTED FREE AGENT STILL MEANS FREE AGENT
The RFA offer sheet is hardly ever thought of as a realistic option to acquire players anymore. Any time someone suggests that the team offer sheet another team's restricted free agent, it's usually laughed away. Between the compensatory picks, the AAV calculations, and the threat of retribution, NHL GMs have approached the offer sheet with kid gloves, rather than as franchise building tool. 
Look no further than the situation with the Carolina Hurricanes and the Montreal Canadiens. Two seasons ago, Montreal signed Hurricanes forward Sebastian Aho to an offer sheet. The offer sheet was quickly matched by the Canes and Aho remains on the team. Fast-forward to last week, the Hurricanes signed Canadiens forward Jesperi Kotkaniemi to an offer sheet. 
While both offer sheets appear to be more of a wake-up call to the clubs than a legitimate offer, it's a reminder that the offer sheet is there to be used at a GM's disposal. It is exactly the type of thing Guerin needs to take advantage of. He has no obligation to worry about another team's cap problems or how they manage their young players. His concerns should be about building the best roster he can while he has the power to do so. Using everything in his arsenal to accomplish that shouldn't be looked at in a negative way, nor should other GMs discourage it. It's not personal, it's business, as they like to say.
The Wild are one of the few teams uniquely positioned to submit an offer sheet that actually means business. They currently own all of their draft picks for the next four seasons to offer up as compensation per the tiers set forth by the NHL Collective Bargaining Agreement.
WHO TO TARGET?
Pettersson and the Vancouver Canucks remain deadlocked in a contract negotiation for the soon-to-be 23-year-old center. While Vancouver GM Jim Benning has vowed to match any offer sheet, the Canucks realistically cannot match any offer sheet that comes Pettersson's way. 
CapFriendly.com has the Canucks with a tad over $10 million in cap space with both Pettersson and Quinn Hughes left to sign. Both have been impact players since they've arrived in the NHL. Pettersson put up 65 goals and 153 points in 165 career games. Hughes has 11 goals and 97 points in 129 games as a defenseman. Taking it further, Evolving Hockey has Hughes projected to sign a seven-year contract in the $7 million range. For Pettersson, Vancouver is reportedly trying to sign him to a short-term bridge deal, and that's likely where the sticking point is in these contracts talks. However, according to EH's model, Pettersson comes in close to $5 million per year on a short-term two-year contract. The Canucks just do not possess the cap space to sign both players.
That's where Guerin needs to step up and play cutthroat GM. Throw caution to the wind and worry not about any retribution from the Canucks in the future. Moreover, the offer cannot be for what the Canadiens signed Aho, or for what the Hurricanes signed Kotkaniemi. Those offer sheets were tendered out of spite and not in a way that should be taken seriously. No, Guerin needs to price the Canucks out to keep them from matching, and one that gets the attention of the league.
If Jack Eichel was going to cost the Wild nearly $10 million AAV for five seasons, what if the Wild offered the same, but presented Pettersson with five years for $50 million? 
HOW DO YOU KNOW IF HE'LL LIVE UP TO THE CONTRACT?
Is that a risk? Any player contract fundamentally carries a risk. But if the Wild are concerned about spending that amount of money on a player of that age, they can rest assured. Studies performed by hockey analysts have shown that skaters tend to peak by age 25. Whereas the beginning of the downslope of the aging curves for NHL skaters begins at age 27. That's when players have the steepest decline in their careers, and while they remain a really good player, they'll likely never repay their high-priced unrestricted free agent contract in terms of production. 
[caption id=attachment_103086" align="aligncenter" width="615]

Courtesy of Hockey-Graphs.com[/caption]
This is part of what makes restricted free against so valuable. If managed correctly, they'll outperform their contract values as they lead up to their UFA years. The problem with the current free agency set up in the NHL is that GMs are often paying a premium for a player for what they did during their RFA years. 
An offer sheet like that is a huge gamble. A kind of gamble that gives up four first-round picks in exchange. For the Wild, this gamble would be more akin to counting cards in blackjack. They have the guy that scouted, and drafted him on staff in Judd Brackett. They have some inside knowledge of the kind of player he is. Not to mention, his stats jump right off the page. Since the 2018-19 season, Pettersson's rookie year, he has been worth nine wins above replacement for players with more than 2200 minutes in the league. That's tied with Nathan MacKinnon, and better than Artemi Panarin, Auston Matthews, and yes, even Eichel. And they'd still be counting on Pettersson's best years to be ahead of him. That kind of ROI would be worth every penny.
NO CURRENT PLAYERS NEEDED TO MAKE THE DEAL
If the Wild are confident in their last couple drafts, and feel like they have enough prospect depth to get through the Zach Parise and Ryan Suter buyouts, this kind of move makes sense. Sure, the four first-round picks given up as compensation in this kind of transaction is a lot.
In a way, it sort of feels like a Herschel Walker-type move, in the sense that a team is giving up multiple first-rounders for one player and a risk that it could backfire. However, this kind of offer sheet allows the Wild to retain all of their currently drafted players. To make it happen, they don't have to give up Rossi, Matt Boldy, Alex Khovanov, or Marat Khusnutdinov. Plus, they still have the ability to make trades to acquire a first-round pick at any time in the future. Furthermore, it shows that there's trust in Brackett to scout and find good players in the mid-rounds of the draft.
WHERE'S THE MONEY?
Do the Wild even have the cap space to make that kind of move? The Parise-Suter buyouts freed up money for this year, but quickly places the Wild's purse into a vice as early as next season. They'll need to make salary cap space. Luckily, Jordan Greenway becomes an RFA after next season, and Victor Rask's contract is up. That's $6.1 million right there gone off the books. Plus, Greenway might be worth cashing in on via trade while his value remains high. Then Mats Zuccarello's full no-move clause (thanks Paul Fenton) becomes a 10-team modified no-trade clause. Shipping out Zuccarello takes another $6 million off. Finally, the Wild can choose to not re-sign Alex Goligoski and his $5 million cap hit is freed up as well. There's money to be made available if the Wild choose to bring in their young prospects to fill in the gaps after next season.
In reality, Guerin has to choose what matters to him most. Is it worth remaining friendly with other GMs just to make sure there's a table to sit at during the Winter Meetings in Boca Raton? Or does getting younger, faster, and far more skilled and talented players on his franchise to guide the team to a Stanley Cup win matter more? A major part of gambling is knowing when to call the bluff. Guerin should absolutely be willing to improve his team by calling Jim Benning's bluff to match any offer sheet by putting forth one Pettersson can't refuse. If Benning matches, where is the harm? Where's the foul? The Wild were playing with house money anyway.