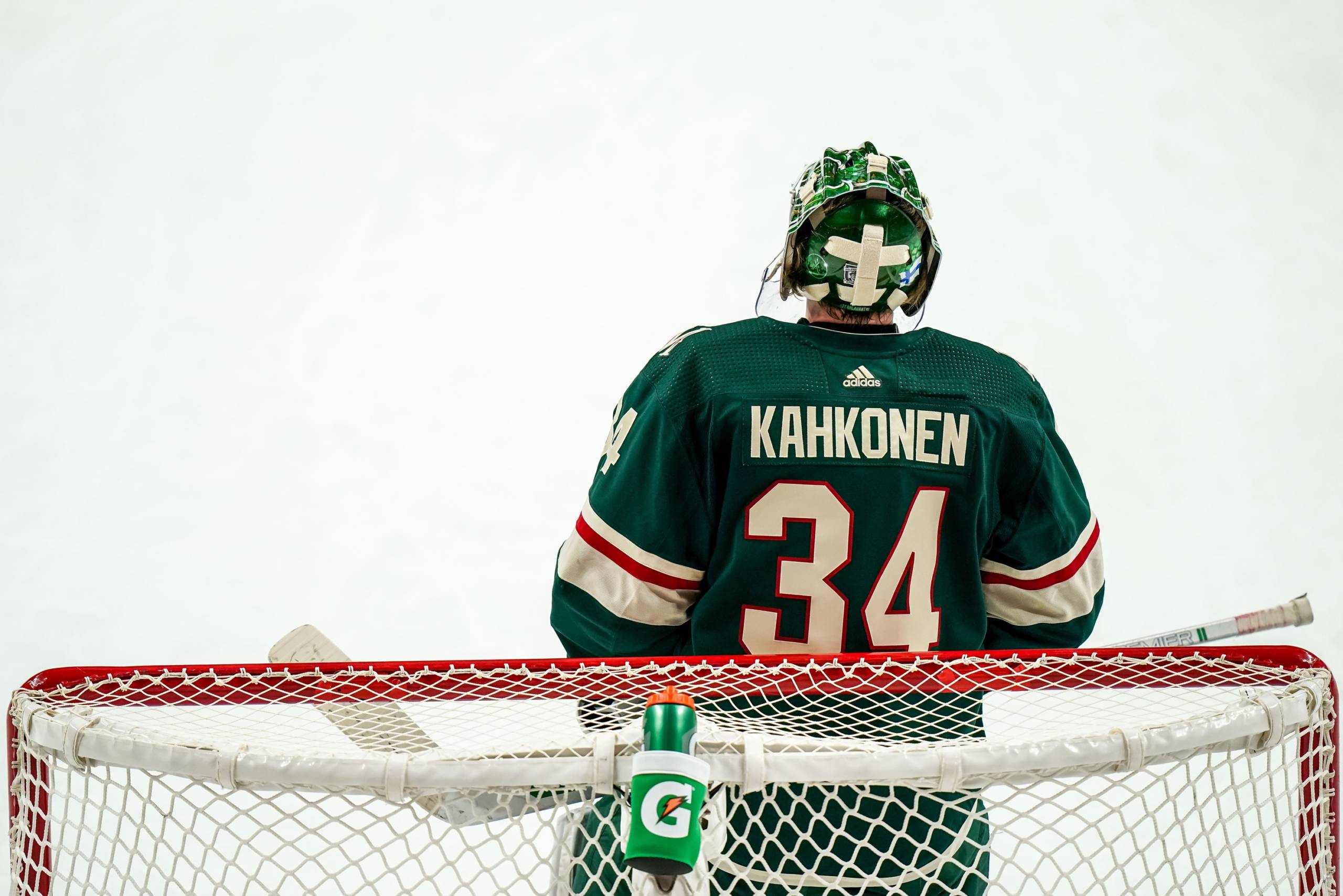 The Minnesota Wild have been historically bad at drafting and developing goaltenders. They typically selected goalies late in the draft and couldn't get past the overly accepted theory that goalies are just weird and mysterious and that no one really knows how to develop one other than just throwing them into games. So rather than spend decent draft capital on goaltenders, Minnesota has hoped one of their late-round picks could outperform their draft position.
That drafting philosophy has seen a massive overhaul since the Paul Fenton era. In 2019 the Wild selected Hunter Jones in the second round under Darren Yopyk and P.J. Fenton. Then this past summer Judd Brackett and Bill Guerin targeted Jesper Wallstedt with a first-round pick. Suddenly the goaltending situation looks vastly improved. It has to be more than a coincidence that once the Wild switched up their approach, the future of the position in the organization has been immensely upgraded. 
However, Minnesota recently got a payoff from the old way of operating. Kaapo Kahkonen's early rise last season put him in the Calder conversation briefly. A slide in performance the second half of the season tanked any Calder hopes for the now 25 year old netminder. That brutal second half allowed the older, more experienced Cam Talbot a chance to regain the net on a more consistent basis. Rather than goalie-of-the-future, that streakiness might hold Kahkonen back to something more of a decent backup goalie of the future option.
With that said, the Wild shouldn't push Kahkonen into that full-time backup role just yet. Throughout his career, the young Finn has taken roughly 30 games to get adjusted to every new level of hockey. Whether it was the move up from his Under 16 team to U20, then from U20 into Liiga, each step took time for him to find his game. That non-linear growth pattern followed him to North America. Before being crowned the AHL Goaltender of the year for the 2019-20 season, his 2018-19 season started strong, only to falter in the second half. 
From Oct. 20th to Dec. 31st, Kahkonen posted a .918 save percentage. After that point, he struggled to break .900 with a .899. He bounced back the following season with a .927 save percentage. Compare that to his rookie campaign. From January to the end of March, he had a .920 save percentage. But from the start of April to the end of the season, his save percentage dropped to .849. He finished with 24 games played. Add in the five games of injury fill-in before the pandemic paused play the year before, and he's almost right at that 30-game mark.
The Wild must trust what they have in Kahkonen. He's proven his ability to bounce back stronger than ever as he figures out how to play in the new league. If the past trends hold true, Kahkonen is primed for a good season in 2021-22, barring injury. Minnesota should allow him to prove this theory true. While the Wild know what Talbot can bring, a verdict hasn't yet been reached on him. 
At age 25, the Wild owe it to him too. According to an article written by Garik16 on Hockey-Graphs.com, goalies peak around their age-25 to -27 seasons before gradually falling off until age 35. After age 35, their performance typically drops off a cliff. Minnesota has two goalies at both ends of this curve with Kahkonen nearing the peak and Talbot approaching the cliff. If this is supposed to be the year Kahkonen maxes out, then perhaps he's worthy of a 50/50 split. It'll keep Talbot fresh for any postseason appearances but also offer an opportunity for Kahkonen to show he's worthy of investing in in the future.
Another reason he could max out this year? His technique. When 10k Rinks Radio had Cat Silverman on the show, the goalie scout for McKeen's Hockey and Elite Prospects offered concerns with how clunky and sometimes slow-moving Kahkonen looks in the crease. "He looks like a beer leaguer that watched a lot of film of what a good goaltender does," she said, "but he gets it done." Kahkonen has used his youthful athleticism and leg strength to overcome his technical problems. It's important to figure out because from the Wild's perspective, if he can improve his technique, it will allow him to play into his late 20s and even early 30s.
Kahkonen, 25, becomes a restricted free agent following the season, so there's motivation for him to produce to earn that next contract. And with more competition in the goalie pipeline, if Kahkonen can't deliver, the Wild will have to decide to keep Talbot for another season or fast-track Wallstedt's debut. If he can produce like he showed through the first half of last season, then the Seattle Kraken's decision to pass on Kahkonen will prove to be a pivotal move for Minnesota. It will give them more time to make the right decision on their next goalie.