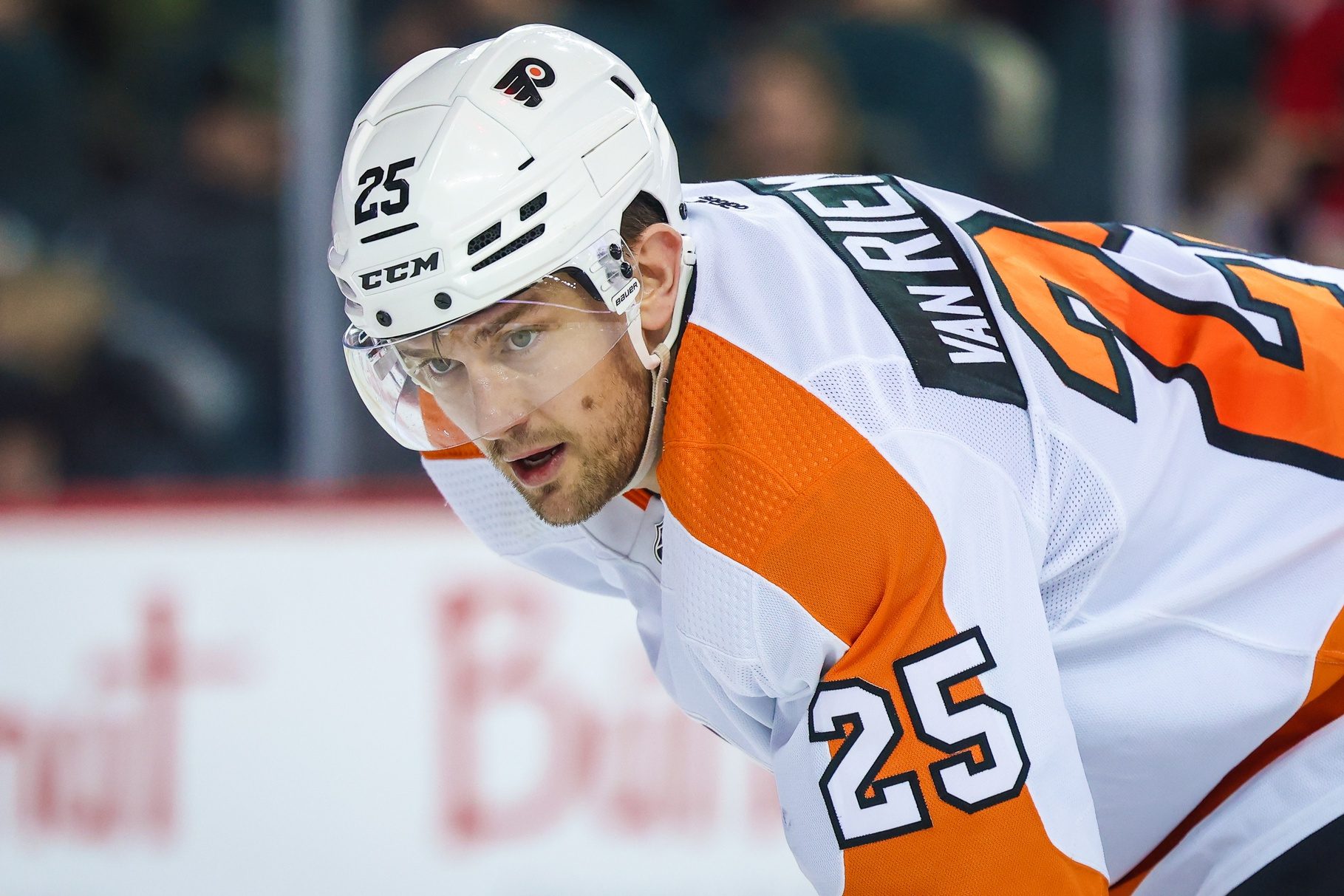 The Minnesota Wild have repeatedly shown that they're not the same team as last year. However, that was expected. The Wild traded budding star Kevin Fiala to the Los Angeles Kings and had players coming off career years.
Fortunately, Minnesota has escaped one of their worst stretches of hockey in recent memory where they went 1-4-1 and struggled to score. They've had scoring issues at five-on-five for a while now, but it finally caught up with their record. Through 59 games, they're on pace for 97 points — a 16-point drop from last year's record setting 113.
The Wild have scored the second-lowest rate in the league at 2.08 goals per hour at five-on-five, down from 3.23 last season, which was second-best. Minnesota isn't quite the same defensively, either. They've allowed 2.35 expected goals per hour at five-on-five, which is up from 2.13 last year.
Yet, here the Wild are, only three points away from having the sole possession of the top spot in the Central, which is currently held by the Dallas Stars at 72 points. The 97 points they're on pace for likely undersells things, too. Minnesota has the sixth-easiest schedule in the league to finish out the regular season. They're 4-0-1 in their past five games and have begun to fix their scoring woes.
Most importantly, they look like a top team that not only should make the playoffs — but potentially win a playoff round with the Central race wide open. The Colorado Avalanche continue to deal with injuries to their top players while the Stars have lost five straight games, and the Winnipeg Jets have lost four of their past five.
What's more? The Wild are riding perhaps the hottest goaltending they've ever seen. No, not Devan Dubnyk's run after Minnesota traded for him in 2015, nor Marc-Andre Fleury's strong stretches. We're talking about the top goaltending in the league. Filip Gustavsson's 16.03 goals above expected, coupled with his value being equivalent to 6.8 Standing Points Above Replacement, has him in the Top-10 in both categories league-wide.
Gustavsson, 24, is 15-8-3 this season. He's also sporting a .928 save percentage, which ranks second in the NHL behind Boston's Linus Ullmark. As an outlet, we don't want to brag, but let's just note that 10KRinks saw him potentially becoming a goalie the Wild could depend on because of his youth and upside.
At this point, it's no longer an option to stay silent at the trade deadline. Minnesota needs to take advantage of Kirill Kaprizov and Joel Eriksson Ek's primes. Plus, it's the final year of Matt Boldy's entry-level contract. Don't forget about Jared Spurgeon, Jonas Brodin, and Mats Zuccarello, who are still performing at an elite level but getting older. Zuccarello and Eriksson Ek have proved last year's production wasn't an outlier. Freddy Gaudreau, too, has remained the glue guy while Ryan Hartman has been hitting strides lately (and just in time).
The Wild have to add. There's really no choice.
No, they shouldn't go after a big-ticket player like Patrick Kane or Timo Meier. They shouldn't trade their first-round pick or top prospects, either. The idea of trading any of the likes of Marco Rossi, Jesper Wallstedt or Brock Faber is foolish. There are plenty of other prospects that should be left off the table, too. The Wild have the top prospect pool in the league for a reason, but they shouldn't compromise that. At least not this season and probably not next year, either.
But the Wild should add a middle-six weapon, preferably someone who can complement Boldy and Eriksson Ek on the second line. Minnesota can't afford to add players with term, but they're likely restricted to only one rental with the depth they have. While a Brock Boeser homecoming is fun to imagine, it would take a lot of moving parts for it come to fruition. It would also make Minnesota's cap situation more difficult since he has term. So, that's probably not in the cards.
We're talking about James van Riemsdyk, one of the Wild's better options, who is having a decent season with the Philadelphia Flyers. The 33-year-old winger is the only Philadelphia forward with more than 300 minutes above 50 percent in Corsi and expected goals. He may only have nine goals and 23 points in 40 games this season, but he has the underlying numbers and capability to be a 20-goal scorer. He scored 24 goals last year, and the Wild can add him without moving any money out.
Or what about Tyler Bertuzzi, who is another name linked to Minnesota? The 28-year-old scored a career-high 30 goals last season but injuries have limited him to only 28 games this season. Is Detroit, a borderline playoff team, keen on moving him?
If the Wild feel risky, they could go for Max Domi, who would help them offensively. While he's one of the worst defensive players in the league, perhaps he would improve in a defense-oriented system. Plus, he's on one of the worst defensive teams in the league. There's also St. Louis' Ivan Barbashev who's scoring has plummeted after a 26-goal 2021-22 campaign.
These are also some options that wouldn't require a first-round pick or top prospect at the trade deadline. The Wild can't afford to depart with either after they've built a pipeline that's sustainable for the future. But if injecting a middle-six scorer to the lineup means departing with a second-round pick and medium-tier prospect, so be it.
All Data Via Evolving-Hockey, Natural Stat Trick and Hockey-Reference