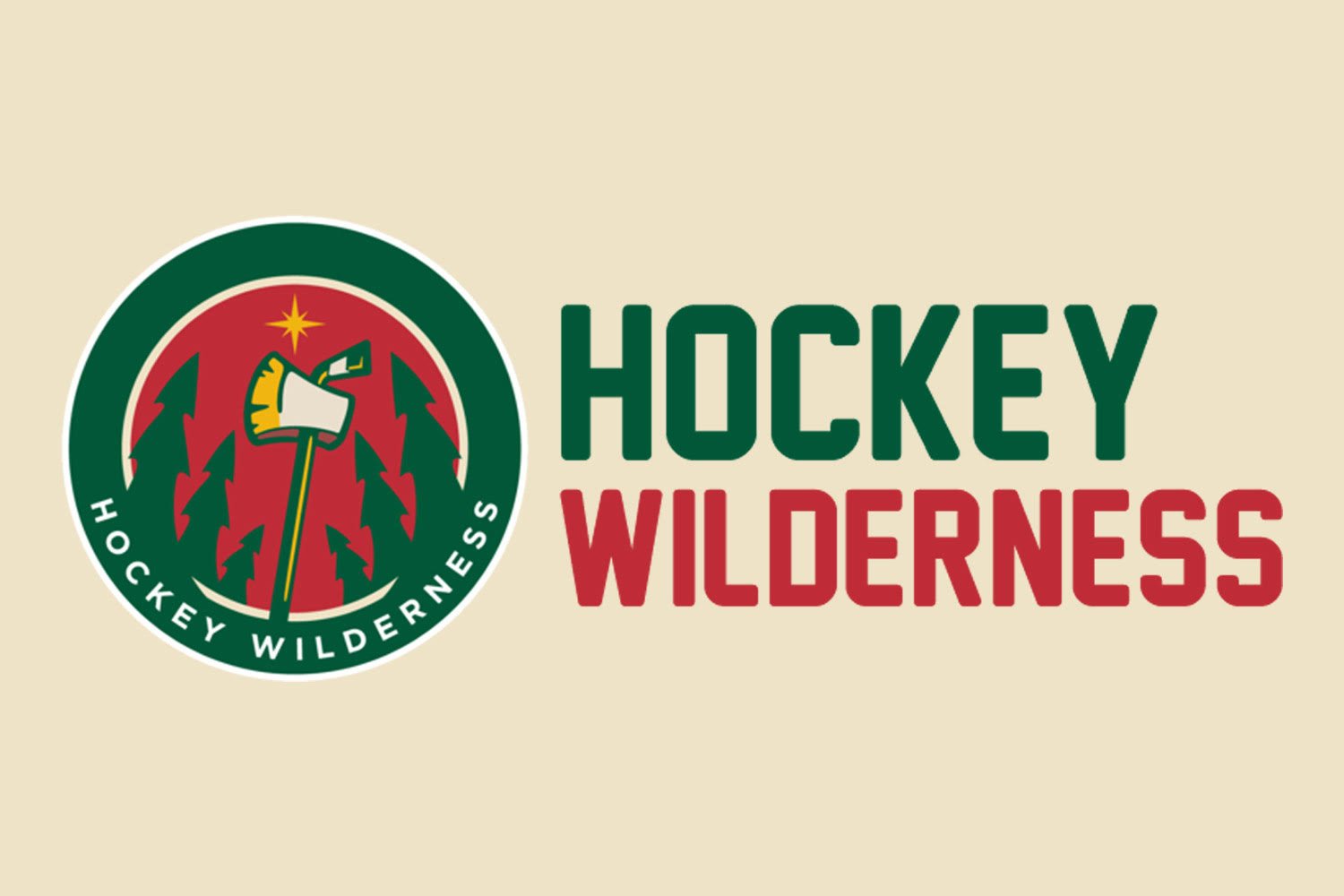 There are 2 schools of thought on what the Wild should do. 
On one side are the people who think the Wild should stay the course.  They feel it's silly to blow everything up because teams such as the Oilers and Sabres who have done exactly that haven't found the success to come even close to a title.
On the other side are the people who say that the Wild need that superstar player that can carry the team, and the only way is to trade the farm and tank.  Many think the former sounds like the noble and honorable way to build a team, while the latter is basically gaming the system. Noble as it may be to build on what the Wild have, the trade and tank is absolutely the way to go.
The Wild keep mortgaging the future for a "Win Now" strategy. This isn't how a championship team is built.
Looking at the past champions, time and time again a top pick is crucial. It also helps to have multiple 1st round picks in a single year, or other higher draft picks in surrounding years.  The more a team fits this mold, such as the Penguins and Blackhawks, the more success it usually has. Going through the list of past Stanley Cup winners, it is very apparent that this theme repeats.
2018 – Washington Capitals
Ovechkin was the 1st overall selection in 2004. Also in 2006 with the 4th selection the Capitals picked up Nicklas Backstrom. Ovechkin proved that not only was he the heart of the Capitals, but also their leader in playoff goals. Backstrom also played a significant part with the 3rd most points for the Capitals in the playoffs.
2017/2016/2009 – Pittsburg Penguins
The Penguins would be hard pressed not to be successful when you look at their run of draft picks.  From 2002-2006 they had a pair of 1st and 2nd overall picks, with a 5th overall as well.  This brought in Sydney Crosby, Evgeni Malkin, Jordan Staal, Marc-Andre Fleury, and Ryan Whitney.  The group was instrumental in winning the Stanley Cup in 2009. After that, Staal and Whitney were traded, but they brought back Chris Kunitz and Brian Dumoulin - 2 players that helped win the Pens' most recent 2 championships.
2015/2013/2010 – Chicago Blackhawks
While the Blackhawks didn't have quite the picks the Penguins have, they still had a first overall as well as a pair of 3rd overalls from 2004-2007.  This gave them their championship core of Patrick Kane and Jonathan Toews. They missed horrendously on the their first 3rd overall in Cam Barker, but the allure of being a top pick was enough to convince the Wild to trade a far better defensemen in Nick Leddy.
2014/2012 – Los Angeles Kings
The Kings have done an excellent job scouting, developing, and trading players. They won 2 Cups without having a 1st overall. Nevertheless they still had some top picks. Most notable is Drew Doughty, the 2008 second overall pick.  In both championships, he had a combined 34 points in 46 games, and was 3rd and 5th overall in playoff scoring.  It's doubtful they win without him. Added to that is the 2009 5th overall pick Brayden Schenn.  While Schenn didn't help win a cup by his play, he did help by being an instrumental piece to bringing over Jeff Carter and Mike Richards in a trade with the flyers. 
2011 – Boston Bruins
Once again we have a combination of shrewd trades and top draft picks. Starting with 1997 they used the first overall pick to select Jumbo Joe Thornton. Thornton was traded to the Sharks for a few players, one of which was Brad Stuart. Brad Stuart was then traded himself for Andrew Ference, who played a very solid role as one of Boston's top pair defensemen.  Then in 2010, the B's got the 2nd overall and added Tyler Seguin who put up 67 regular season points.  His 2 goals and 2 assists were crucial to winning Game 2 in the Eastern Conference Final. This accomplishment was something a teenager hadn't achieved in the playoffs for over 20 years.
2007 – Anaheim Ducks
Anaheim traded up for a pair of first rounders, picking 19th and 28th in the 2003 draft. Considered one of the most talented drafts ever, it was a good time to pick twice. The picks helped significantly, but they alone wouldn't have been enough to win the Stanley Cup. Once again a top 2 pick plays a convoluted, yet key role. You have to go back 13 years before the title win to 1994 when 2nd overall Oleg Tverdovski was taken. The following year with the 4th overall the Ducks picked Chad Kilger. The Ducks orchestrated a trade that packaged both with a 3rd round pick for future Hall of Famer Teemu Selanne. For 6 years he played with the Ducks before being traded in the closing years of his career. He spent a couple years with the Sharks and declined an option in his contract to stay in San Jose. Instead, he chose to join his friend Paul Kariya and head to the Avalanche. It was an attempt to win a title, but unfortunately his season was a disaster as he tried to fight through troubles with his knee.  The next year he decided to go back to his comfort zone in Anaheim where he spent the majority of his career. His second season back they would win the Cup...in those awful orange, brown, and black uniforms.
2006 – Carolina Hurricanes
Carolina picked up Eric Staal 2nd overall in 2003, and Andrew Ladd 4th overall in 2004. Staal would get 100 points in the 2005-2006 regular season and become the Hurricanes' leading scorer in the playoffs. A young Andrew Ladd would contribute as well with 5 points. Without Staal the Hurricanes would have had little chance to bring home the cup.
2004 – Tampa Bay Lightning
While not the leading playoffs scorer, 1998's first overall selection, Vincent Lecavalier still provided a definite advantage. He put up 66 points in the regular season and 16 in the playoffs. While that doesn't seem like much, it's more impressive when considering 32 of the 66 points in the regular season, and 9 of the 16 points in the playoffs were all goals.  Other than Lecavalier, 1992-2001 would be a period of poor drafting despite having quality picks. They had another 1st overall, a pair of 3rd overall and 4 other top 10 picks. They missed out on players like Paul Kariya for Chris Gratton, or traded players like Roman Hamrlick away for basically nothing. This just shows that when you get to keep picking at the top, you're eventually going to get lucky with a pick or trade. A Top 10 draft pick in Jason Wiemer brought back, among other things, a 3rd round draft pick in 1998. That 3rd round pick was Brad Richards, who was #1 in points for their Stanley Cup run.  Alexander Svitov, the 3rd overall pick in 2001 would be a bust. The 3rd overall still has value though, and would result in a trade for Darryl Sydor. This key piece bolstered the defense with a veteran who averaged over 21 minutes a game in the 2004 playoffs.
2001 – Colorado Avalanche
Before they moved to Colorado, the Avalanche were the Quebec Nordiques. In 1991 they would pick first overall, and future Hall of Famer Eric Lindros. They would trade him a year later for a package of players and picks. One player was Peter Forsberg, who would also end up in the Hall of Fame. Unfortunately for the Colorado's 2nd best regular season scorer, he had to have his spleen removed after the second round of the 2001 playoffs.  On the bright side of things for Colorado, the Lindros trade also included the Flyers' 1993 1st round pick.  This 10th overall pick ended up being goalie Jocelyn Thibault. Thibault would end up being a key piece in a trade that brought over yet another future Hall of Famer, Patrick Roy.
This leaves just 2 teams that won the Stanley Cup without a top 2 pick playing a large part.
2008/2002 – Detroit Red Wings
Scotty Bowman had a leg-up on his access to Russian players. Sergei Federov and other Russians had defected in previous year. They would pave the way for Pavel Datsyuk who was a lowly 171st overall selection. This seems amazing, except for the fact that scout Hakan Andersson has been quoted as saying he believes he was the only one that ever saw him play.  At the time special arrangements with the Russian government were required to scout outside of Moscow. This allowed a star player to slip to the 6th round while providing the perfect environment of having a veteran Russian Mentor.  Also in the 2001-2002 season the Red Wings had one of the highest expenditures of over $66 million before there was a salary cap. In comparison the Wild's 2001-2002 player salaries increased 43% from the previous year, and yet was still less than $17 million.  This allowed the Red Wings to bring in players like Brett Hull and Dominik Hasek. While they didn't have the expenditure advantage in 2008, they still had the advantage of players like Datsyuk and Nklas Lidstrom.  Combined with a well-funded scouting team, and therefore solid drafting, they were able to win in 2008 as well.
2003 - New Jersey Devils
The Devils won in 1995 and 2000 previously by utilizing the Neutral Zone Trap.  A defense they they ran to perfection while taking full advantage of the "two-line offside pass rule".  Other teams did it as well, but no one quite matched the Devils in execution. Added to this was the fact of having over $56 million in player salaries while the league average was less than $42 million.
 The things that worked before are no longer a viable option.
Today the neutral zone trap is old news and the "two-line offside pass rule" has been abolished. The NHL has a salary cap which means you have to build a championship team, you can't just buy one.  Russia is far more open, and scouts have access to see players outside of Moscow.  The lessons of the past point to drafting as the only way to truly build.  To say the Oilers or Sabres have failed by trying to tank, is neglecting the fact that they have young talent to build on. Players like Connor McDavid and Jack Eichel who are franchise talents that can take over a game when needed.  The type of players that can come in the year they are drafted and make a difference. The Wild have some young talent, but nothing approaching that kind of elite level. Instead, there is a stable of good and solid players. This will likely leave Minnesota in a bad position where once again they try their best not to lose too much when the next expansion draft comes. The highest pick the Wild have ever had was 3rd overall Marion Gaborik. It's been almost a decade since he's been with the Wild, yet he is still the Wild's #1 overall goal scorer.
It's time for Craig Leipold, Paul Fenton, and Wild fans to bite the bullet and take a new approach. The Wild need to trade away what they can for draft picks, ride out the back breaking contracts, and start building from the ground up.  It's going to hurt, but "Minnesota Mediocrity" has to end.  It's better to be patient and see young talent that improves with time, than watch the current aging roster painfully decline. A dozen years before the NHL's inception George Santayana wrote a book called "Reason In Common Sense" which has a memorable quote that was as true then as it is now; ""Those who cannot remember the past are condemned to repeat it."