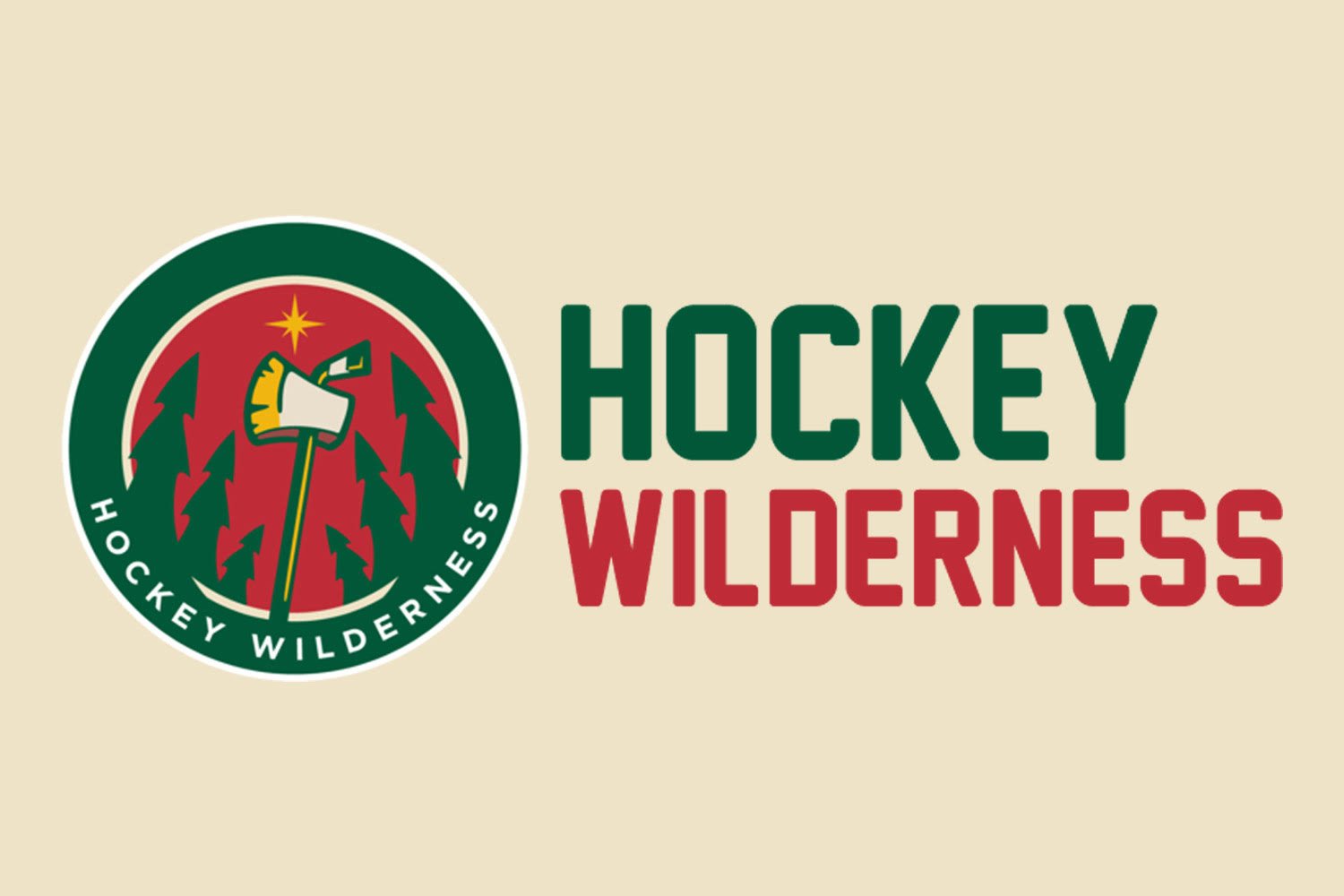 MINNESOTA WILD AT PHILADELPHIA FLYERS
6PM Central, Wells Fargo Center, Philadelphia, Pennsylvania
TV: Fox Sports-North
Radio: KFAN 100.3 and affiliates
Streaming: Fox Sports Go app
Finally…
There was definitely a sense in Wednesday night's game in Toronto that the Wild was heading in the right direction, after it dominated a lot of that contest against the Maple Leafs, but didn't get rewarded. Some nights, you're just destined to lose. Against the Habs on Thursday, though, Dubnyk stopped everything except for two odd bounces (classic Dubnyk goals), but both of those were thankfully negated by calls that absolutely could have gone either way. It wasn't the most convincing win by any stretch of the imagination, but it was a badly needed victory that—at least temporarily—relieves the mounting pressure on Bruce Boudreau's players. 
Tonight, the Wild is in Ill-adelphia (similar to Philadelphia, but with even more street cred) to start a home-and-home series with the Flyers that wraps up Tuesday in St. Paul. Philly has an electric top line that will make these next two games quite challenging for the Green 'n' Wheats. 
After a hideous start to this trip, the Wild has a chance to get right back to the .500 record it had when it started the East Coast swing.  
PHILADELPHIA FLYERS
This season, Sean Couturier has been elevated to the top line between Claude Giroux and Jakub Voracek, and all three have reaped incredible benefits. Each of the three forwards is on better than a point-per-game pace, racking up a combined 60 points through sixteen games. Charlie O'Connor of The Athletic says that Giroux is back to the play that made him an $8-million-a-year forward in 2013, as he is now a full season beyond hip surgery. The line is reportedly creating extremely dangerous chances with quick and precise passing in the offensive zone, as it demonstrated early and often Thursday against Chicago.
It's safe to say that Mikko Koivu's line will be matched up against this high-octane trio tonight, as shutting down the big three will be paramount.
Helping to create from the back-end is Shayne Gostisbehere, who—after a down year in his sophomore season—has returned to the form that allowed him to take the NHL by storm in his rookie season. The Ghost Bear, as they call him, has just one goal, but has already notched fifteen assists. Adding additional clout to the defensive corps is youngster Ivan Provorov, the pride of Yaroslavl. As a 19/20-year-old, Provorov played all 82 games in '16-'17 and posted 30 points. A friend of mine who is a big Flyers fan (yes, I'm friends with a Flyers fan) thinks Provorov will be a Hall of Famer when it's all said and done. That's a lofty statement, but this is a supremely skilled kid who has been impactful at a young age and has oodles of upside. After Gostisbehere and Provorov, though, there are definitely some question marks on the blueline, which thins out quickly.
In the goalcrease, newcomer Brian Elliott has platooned with Michal Neuvirth. Both have been fine, but not dazzling, as has been the case throughout their respective NHL careers.  
The Flyers are coming off of a 3-1 win over the Blackhawks, and are 8-6-2 on the season.
STORYLINES
When the Wild pressured but couldn't score Wednesday in Toronto, and the Leafs seemed to score on every good chance, it quickly became very difficult to imagine Minnesota getting the W. On the contrary, a couple things happened early in Thursday's contest that indicated it would be the Wild's night to finally break through. Five minutes in, Max Pacioretty broke in alone on Devan Dubnyk. He fired a snapper from about ten feet out, and Dubnyk stood tall, swallowing up the shot with no rebound. "Maybe this is our night," one must have thought. But soon after that, Tyler Ennis made a beautiful play to walk through Karl Alzner and Jeff Petry, before getting robbed by the post. The Habs came right back and Alzner scored, as Dubnyk slumped to the ice with a dramatic shrug and roll of the head that seemed to say, "Not again."
But the goal was miraculously waved off because the officials ruled on the ice that the puck was played with a high stick. It gave the squad an enormous sigh of relief, and you could plainly see the body language of Dubnyk and the Wild's skaters perk up as they realized that they had finally caught a break. Minnesota needs things to go its way in the opening period tonight. The first twenty has been a big source of frustration over the past few weeks for Philadelphia as well, so capitalizing on chances and getting to the dressing room with a lead will be key.      
There was a time early this season when the only bright spot in the lineup seemed to be Chris Stewart. The big checking winger has seen a diminished role in the past couple of weeks, though, as his production has dried up. During his impressive six-game point streak to open the season, it was pointed out here that Stewart is a historically streaky scorer. When he's playing with confidence and in a role conducive to catching passes in the slot, he can bury pucks with the NHL's best. But the truth about Stewart is that it's far more common for him to play a chip and chase style. That style has returned, and Stewart, who now has not registered a point in nine games, has been relegated all the way down to the fourth line. With Ennis having played himself into an elevated spot in the top six recently, Stewart getting back into the mix offensively would be a huge boon for this team in terms of balancing its attack.
After returning to Minnesota for the birth of his second child, Alex Stalock has rejoined the team. He was supposed to start in Toronto, but his offspring decided she didn't want him to play that one. Though Stalock missed his scheduled start, with Dubnyk coming off a 41-save shutout and finally playing with the confidence we've hoped to see all season, I'd be shocked if Duby doesn't get the nod tonight.
I wrote in the last Preview that Jason Zucker was back, and that was a correct take. After being the Wild's best player for most of October, then going quiet after the birth of his child (again, SO many babies on this team right now!), he made my hot take official Thursday with his first career hat trick. He now has each of the last five Wild goals and is exuding confidence in every aspect. Zucker staying hot tonight would be great, but adding some sort of offensive output from his teammates as well would be even better.
INJURIES
NO—Zach Parise or Charlie Coyle.
Nolan Patrick, the second overall pick in the Draft, is out with an apparent concussion, per Rotoworld. He may return for Tuesday's game. Andrew MacDonald has been dealing with a lower body injury for quite a while. 
The Gamethread will post at 5:30PM Central. Below are the projected lineups, thanks to DailyFaceoff.com.