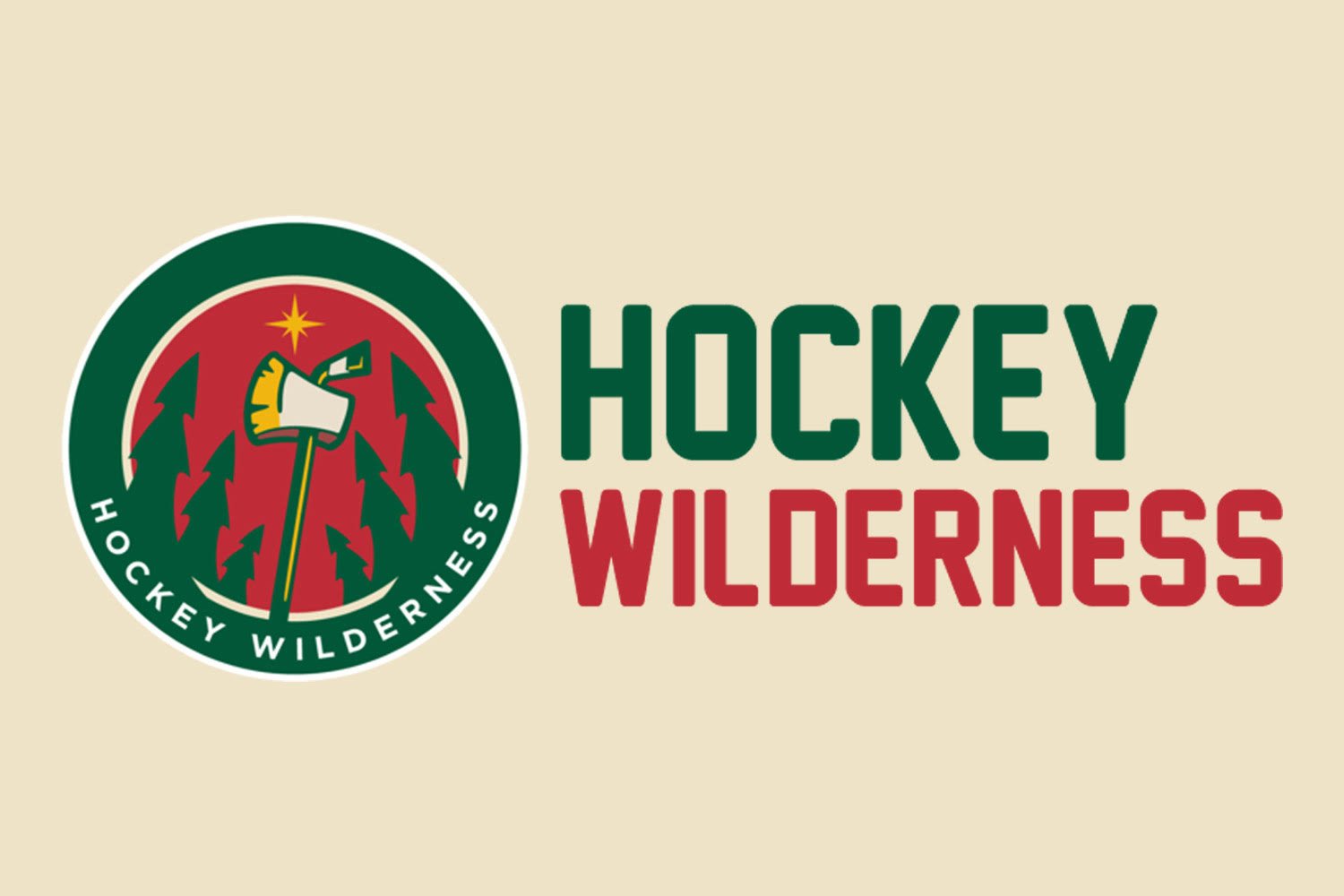 MINNESOTA WILD AT ST. LOUIS BLUES
7:00PM Central, Scottrade Center, St. Louis, Missouri
TV: NBCSN
Radio: KFAN 100.3 and affiliates
Streaming: NBC Sports app
Finally, the Super Bowl has come and gone, and those of you in the State of Hockey that had to deal with the unprecedented gridlock, road closures, overcrowding, and whining from the national media about our beloved cold weather can finally go back to your normal lives... And that means returning to complaining about the Wild and other Minnesota sports teams.
The Wild had a third terribly stinky road game in less than a month on Saturday, falling 6-1 to a Central Division rival. A win that night would have moved Minnesota in front of Dallas and even given it a little cushion against the playoff bubble. Instead, the Wild is now back to three points behind the Stars and is just one point up on Colorado, Calgary, and Anaheim for the last Wild Card spot. There's no good way to slice this one, because the most recent embarrassing loss was definitely a stinger. 
The Wild actually played a fine first road period Saturday, and even found its legs at the beginning of the second, peppering Kari Lehtonen for a stretch, but failing to find the back of the net on several grade 'A' chances. A power play goal would finally open the scoring for Dallas, quickly followed by a bad Nino Niederreiter turnover at the opposing blueline, and then the wheels fell off of Minnesota's wagon very quickly. 
Tonight, the Wild turns its attention to another close rival in yet another hugely important Central Division test. Holding the third spot, St. Louis is really the team that Minnesota needs to catch in the standings if it ever wants to feel like it has secured a spot in the playoffs before the end of the season. But Minnesota is back to six points behind St. Louis, so figuring it out tonight sure would be swell.
Which Minnesota team will show up to Scottrade Center? Will it be the one that finds a way to steal a road win, or the one that gets laughed out of the building?
ST. LOUIS BLUES 
The Blues got out of the gate this season on an absolute tear, running over almost every opponent and losing just three times (with one of those coming in overtime) in the entire month of October. During that period, St. Louis's top line of offseason acquisition Brayden Schenn between Jaden Schwartz and Vladimir Tarasenko was perhaps the best forward trio in the NHL, notching a combined 53 points in 16 games.
The Yeo-train continued to roll through November, though not quite with the same head of steam that it had built up in the opening month, and in December, the train came off the tracks slightly. The minor derailment coincided with Schwartz fracturing his ankle on December 9th, and St. Louis really hasn't found its early-season rhythm since that injury occurred. Schwartz has recently returned to the lineup, however, and the top line was reunited late in the Blues' game in Boston on Thursday. It stayed together Saturday in Buffalo, as well, when Carter Hutton held strong to allow his squad to skate away with a nervy 1-0 win. Despite missing the better part of two months, Schwartz is still third in scoring for St. Louis behind his linemates, Schenn and Tarasenko. 
Hutton, by the way, has been outstanding this season, seizing the starting role from Jake Allen, who has once again struggled with confidence in the middle parts of the campaign. Though Hutton's sample size is a bit smaller than many of his competitors, he leads the league in both goals against average (1.61) and save percentage (.947). Since he is also coming off of a shutout, and Mike Yeo is at the helm, you know he'll again give the nod to Hutton tonight. Allen, meanwhile, looks like he may be returning to form, after he stopped 43 shots in a losing effort at Boston on Saturday.  
The Yeo swoon has to be coming soon for the Blues, though, right?
STORYLINES
The Wild has played five road games in the past month. It has won two of these, beating Chicago 2-1 and Columbus 3-2 in a shootout. But in the other three… well... the other three have been downright atrocious. The floodgates have opened wide and Minnesota has strangely looked like it didn't belong on the ice with its respective opponents in any of those contests. In a very confusing season for Wild fans, this latest conundrum of getting spanked every few games is perhaps the most puzzling little development that we have seen.
This might be a crazy take, but perhaps there's a pattern to when these poor efforts occur, and it has to do with what is happening immediately following each game. For example, in Colorado in January, the Wild was heading into the bye. In Pittsburgh a few weeks later, it was heading into the All-Star break. After this most recent crushing, the Super Bowl was awaiting. That event didn't represent quite as big of a break, but several Wild players were going to the game (Nino was pictured on Wild.com wearing a Gronk jersey... ew!), and the rest reportedly had a team party to look forward to, per Michael Russo. Could these events have had an impact on the way the team played in the aforementioned games? One would hope not, but think about your daily life, too. Before heading off on vacation, do you put forth your best effort on your last day of work or school, or do you mail it in? It's not an excuse for a professional hockey team… It's just a possible explanation of why these things are happening.  
The Wild has already received one of its patented road shellackings in St. Louis this season, so hopefully it has some rule where it cannot repeat such a folly in the same building twice. That one happened in November, when the Blues handed the Wild a 6-3 trouncing. Minnesota followed that game up, however, with an even worse 7-2 loss in Winnipeg that resulted in Kyle Quincey being sent packing and former Blue Nate Prosser being returned to his motherland. One would hope that the Wild has since figured out how to avoid two embarrassments in a row, and that the loss to the Stars was enough for now.
In practice yesterday, Sarah McLellan reported that Joel Eriksson Ek was moved down to the fourth line with Daniel Winnik on the left and Marcus Foligno and Chris Stewart swapping on the right. Eriksson Ek has played quite well at both ends of the ice, but the fact of the matter is that he still isn't finding ways to score. The kid has put 80 shots on net this season and still has just one goal on the year. He has to find one soon… He just has to!
INJURIES
The Wild is healthy [knock on wood!].
Robby Fabbri is out for the year after re-injuring his knee in training camp. Zach Sanford is also out with a shoulder injury, per Rotoworld.
The Gamethread will post at 6:30PM. Below are the projected lineups, thanks to DailyFaceoff.com.