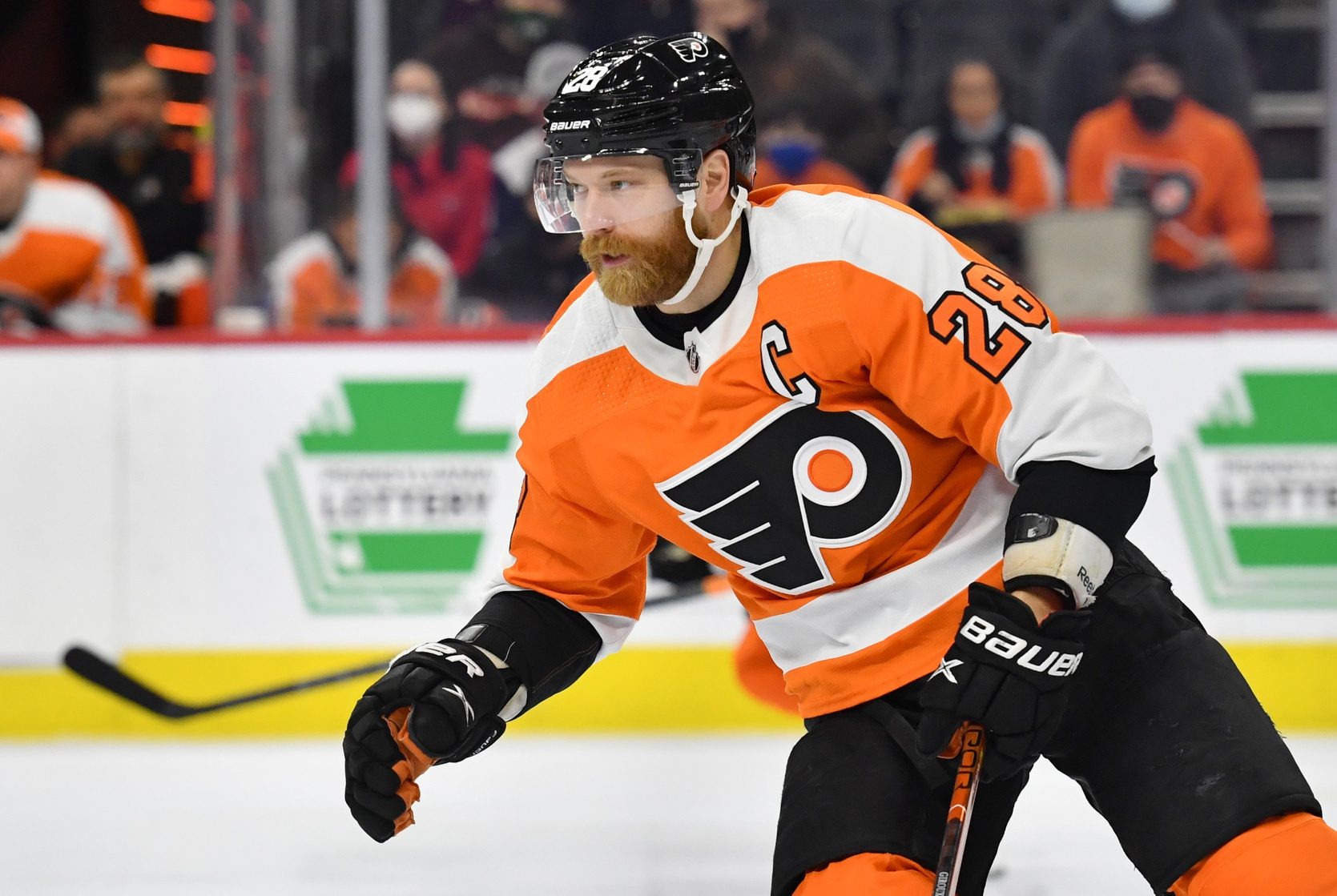 Despite six regulation losses in seven games, it's not time to worry about the Minnesota Wild's playoff spot. They're still four points up on the second Wild Card with games in hand. Four of their next six games are against bad Eastern Conference teams. A fifth is an opportunity to put more distance between them and the Dallas Stars, who are on the playoff bubble. As of Wednesday morning, evolving Hockey has Minnesota's playoff odds at 97.2%.
But as for making a deep run in the postseason? The alarm bells are ringing. They're now 10-11-2 against playoff teams and an abysmal 3-8-1 against those in the Western Conference. The center situation is rocky again. The defense can't move the puck when Jared Spurgeon, Jonas Brodin, or Matt Dumba are out. Cam Talbot is arguably a bottom-three goalie this year.
The Wild certainly have things they'll want to patch up as the March 21 trade deadline approaches. But what pieces can Minnesota afford to part with?
It depends on the player they get back. If you're trying to swing a Jack Eichel trade, no one's off the table. If it's Jack Johnson, Minnesota may even wish to cling tightly to Victor Rask.
To help the State of Hockey navigate the deadline, 10K Rinks put together this guide to match prospects to the caliber of player they should expect in return.
A franchise changer
Matt Boldy, Winger, NHL
Marco Rossi, Center, AHL
Jesper Wallstedt, Goalie, SHL
Let's start with the Wild's Big 3 in their prospect pool. Boldy is already an impact player in the NHL. Rossi will almost certainly follow in those steps within the next year. Wallstedt is having almost unprecedented success for an Under-20 goalie in the Swedish Hockey League, arguably a top-3 league in the world.
Elite prospects that are close to NHL-ready don't get traded anymore. There's just little comparable value a team can get for a cost-controlled star player with team control. Even with Eichel available this summer, teams still didn't part with that caliber of prospect.
With apologies to Jakob Chychrun, there's not a player on the trade market that meets this standard. The Eichel ship sailed, and the NHL will have to wait until this summer for the inevitable Connor McDavid trade request.
a good player with term
Calen Addison, Defense, NHL/AHL
Carson Lambos, Defense, WHL
Jack Peart, Defense, NCAA
There's almost no chance of general manager Bill Guerin moving any of the top-tier prospects. He'd probably loathe surrendering anyone from this tier, too. All three of them play a position of need for a Wild blue line that badly needs an influx of youth and speed.
Addison is already getting a taste of the NHL and is starting to feel himself, showing off his skill and skating with every game. It might not be long until he gets a top-4 role in St. Paul. Minnesota drafted Lambos and Peart this year, and both players raised their stocks with strong seasons. All three profile as puck-moving defensemen, which are gold in the NHL.

But as the saying goes, you have to give to get. Still, these players are probably off the table in a rental situation. But for something a little longer-term? The Wild might just be able to be convinced.
This is the tier someone like Chychrun would slot into. It makes sense to make any of these three the headliner in such a trade. Chychrun lessens the need for, say, a Lambos to step into a left-defense role for Minnesota, and any of these prospects allows a successor for Chychrun in the desert for the next good Arizona Coyotes team -- whenever that is.
J.T. Miller is the other name with term, albeit for only one year as opposed to Chychrun's three. Miller's an interesting fit in Minnesota. He can play either center or the wing, which is the kind of flexibility the Wild can use when Rossi comes up full-time. Miller also helps the power play and has kept up his scoring in the postseason, with 18 points in 17 games two years ago.
Since the Calgary Flames snagged Tyler Toffoli, there aren't many players with term on the market. But these are the potential headliners should a top-6 forward, top-4 defenseman, or starting-caliber goalie with term on a cheap-ish deal become available.
an elite rental
Marat Khusnutdinov, Center, KHL
First-Round Pick, 2022
Adam Beckman, Winger, AHL
But what if the Wild are just trying to make a run for this year? Unlike the last time Minnesota had Cup Fever, there's a lot more than Martin Hanzal to entice would-be contenders. Claude Giroux, Tomas Hertl, and Joe Pavelski could all potentially be on the block. Any of them would improve Minnesota's center situation. Marc-Andre Fleury would give Minnesota some playoff bona fides in net. Mark Giordano might even scratch this tier, despite being 38, as his defense is as solid as ever.
Wild fans may be excited about these assets, but their stocks are down. Khusnutdinov remains a solid prospect, but he didn't go on a star-caliber tear in the KHL and is locked into SKA for two more years. Adam Beckman is in the AHL's top-10 in shots but has just eight goals in 44 games. The Wild are on track to pick 23rd in the draft, and lottery protection is becoming the norm for traded picks.
Could any of these prospects make Minnesota regret trading them? Absolutely. But that's how the trade deadline game is played, and fans (and GMs) often overestimate the hit rate of picks and prospects. Any of these players could elevate Minnesota's chances of making a deep playoff run.
a solid rental
Second-Round Pick, 2022
Ryan O'Rourke, Defense, WHL
Daemon Hunt, Defense, WHL
Alexander Khovanov, Forward, AHL
From all indications from management speaking to media, this is probably the caliber of prospect the team is eyeing to trade. The Wild prefer to make a tweak, rather than a costly move. Any of these pieces might be able to do that without much risk to their long-term plans.
The team seems high on both O'Rourke and Hunt, who were both competitive for Team Canada at the World Junior Championships. However, both profile as defensive defensemen in the NHL. It sure feels like they can move one and still feel pretty good about having the other. Khovanov reportedly showed up to training camp late and out-of-shape and has had difficulty finding playing time since. Still, his talent still makes him a boom-or-bust candidate.
Andrew Copp is an interesting name here, because he offers some of that skilled sandpaper in the vein of a Marcus Foligno, and may free up a Joel Eriksson Ek to solidify the top of the depth chart at center. If Minnesota wants to go for a more skilled route, Max Domi or Rickard Rakell might fit the bill here.
just a guy
Everyone Else
Warm bodies get moved at the deadline every year, and this season should be no exception. Placeholders like Johan Larsson, Chris Tierney, Calle Jarnkrok, Calvin de Haan, Nick Leddy, Marc Staal, Old Phil Kessel are all candidates to be moved, but their impact is all questionable. If Minnesota moves anything above, they're definitely overpaying.
There are reasons the Wild may not make a big splash. Perhaps this recent stretch soured their dreams of Stanley Cup contention. Maybe the front office thinks there are too many holes to fix. They may be cautious with surrendering players on badly-needed upcoming ELCs.
But one thing that won't stop them is their inability to swing a move. Minnesota boasts a deep pool of prospects and draft capital that can help them swing any trade they'd put their minds to. It's just a matter of finding what opportunities meet the moment and being willing to pay to take advantage.