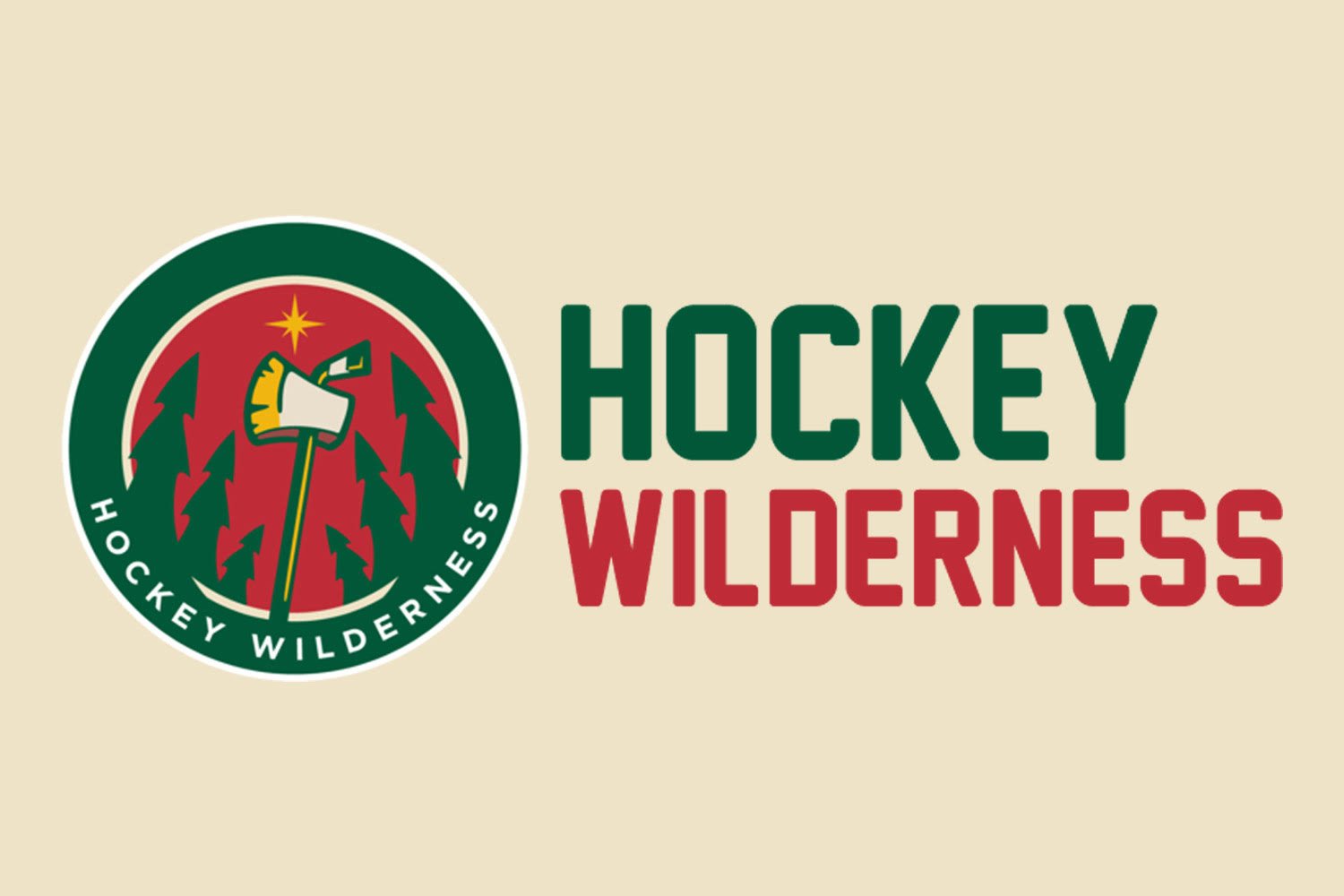 With Development Camp in full swing, the beginning of the end of a busy NHL offseason has arrived. It's almost safe to take stock of what the Wild have done to improve their roster in preparation for the 2017-2018 season, as the organization looks to build on an exceptional regular season that, despite yet another late-season dump-a-roo in March and April, resulted in the best statistical regular season in franchise history.
The positives of the regular season leave a bitter taste when mixed with another negative result in the postseason, but those regular season positives give belief that this is a team that is close to finally getting over the hump. Some adjustments and improvements here and there could surely get this team to the later portions of the NHL playoffs and even… [gasp] dare I say it?... to a Stanley Cup Final. But changes are absolutely needed for this team to get over said hump, and so far this offseason, we have seen no moves that actually improve the Wild's chances of winning.
What has transpired since the team's abrupt dismissal from the 2017 playoffs hasn't been disastrous, but based on the moves that have been made, it's very difficult to imagine the Wild performing better in '17-'18 than they did this past season. During his end-of-season press conference, Chuck Fletcher cautioned us all that we shouldn't anticipate wholesale changes to the roster this summer. He sat before the media and boasted that although the postseason didn't go as the organization had hoped (again), there were many bright spots on which to reflect fondly. Many players had career seasons, leading to the Wild finishing second in the NHL in team scoring behind only the Stanley Cup-winning Penguins, which resulted in a franchise record 106 points in the standings for Minnesota.
It was obvious coming into this offseason that Fletcher faced a variety of unique challenges, including figuring out which players he should protect and who he should expose in the expansion draft, all the while navigating through an extremely tight salary cap situation. Fletcher knocked the expansion draft out of the proverbial park, managing to hold all five of his top defensemen and only giving up Alex Tuch and Erik Haula. Tuch had disappointed in his first NHL stint last season, and with the exception of one very solid postseason in 2015, Haula had really struggled to consistently find his groove in Minnesota. By all accounts, the result of the expansion draft was the best-case scenario for the Wild in this very unusual event, as the team prevented itself from getting significantly worse. But… It also didn't do anything to make itself better.
A couple days after the Vegas Golden Knights announced their expansion selections, Minnesota quietly proceeded through the motions of the 2017 NHL Entry Draft, allowing the first and second rounds to pass without making any deals to recoup picks in those rounds after having traded them away in the past couple of seasons. The team added some nice late-round prospects to the pool in Ivan Lodnia and Mason Shaw, but clearly neither of those players will sniff NHL action for at least a couple years, if at all. Considering the Wild's situation, the team made good selections in terms of value, but third- and fourth-rounders generally don't get fans' hearts beating any faster than normal. A trade up may have done that, but the team decided to stand pat. Still… nothing to make the team better in the short-term.
As June closed, the Wild traded Marco Scandella, one of the defensemen that it had been careful to maintain in the expansion draft, along with Jason Pominville and his hideous contract. In the deal, the Wild acquired Tyler Ennis and his slightly less hideous contract, as well as scrappy forward Marcus Foligno. The State of Hockey reacted to the deal with a resounding… "meh."  There had been so much chatter of a blockbuster trade prior to the expansion draft, that hope had been built for a star scorer to be snagged on the trade market. Instead, we got Ennis and Foligno.  Ennis was once good, scoring 20 or more goals three times between 2010 and 2015, but concussions and other injuries have made him a huge question mark at this stage in his career, and he has only registered 8 total goals over his past two injury-marred seasons. Maybe Ennis will be Chuck's 2018 version of last season's Eric Staal signing, but replacing Pominville's 13 goals and painful $5.6 million cap hit with Ennis's 5 goals and $4.6 million cap hit doesn't immediately conjure visions of vast improvement for this team. Of course Ennis and Foligno can prove us wrong, but the team may have done better to simply dump the players and salaries for draft picks in this case.
Finally, with free agency opening, nobody anticipated big splashes by the Wild, but there was a clear and obvious need for a right-shot veteran defenseman, a third- or fourth-line center, and a bona fide NHL goaltender to backup Devan Dubnyk.  The team addressed those needs with left-shot defenseman Kyle Quincey, an array of minor-leaguers looking for jobs, and unknown Swedish goalie Niklas Svedberg. That last move, the back-up goalie move, is a huge error by the organization, assuming the Wild do decide to proceed with Dubnyk and Alex Stalock as their tandem. A second goaltender is so paramount to success in the NHL. This isn't a slight on Stalock, because Stalock performed well in his short time with the big club last year, but he isn't a proven NHLer at this point. The Penguins won the Cup again largely because they had two NHL goalies.  They lost one of those goalies in expansion and replaced him with another proven NHL goalie, one who I believe the Wild absolutely should have taken a $700K swing at in Antti Niemi. Backup goalie is a position that can be a very low risk, low term, and low money signing, but has an enormous impact on the outcome of your season, so why this team has refused to add at that position in these past few seasons boggles my mind.
There's a common theme through all of these moves so far. The Wild are minimizing how much worse they're getting as a team, shedding some salaries from the books and trimming fat along the way, as they prepare to re-sign restricted free agents Mikael Granlund and Nino Niederreiter, who both filed for arbitration last week. That's all fine and good, and these are actions that we expected the team to take. The troubling factor is that while all of the Wild's moves this offseason have minimized the damage to a talented team, nothing the club has done has immediately given the idea that they have made the team better fit to make a run at the Stanley Cup next season. If Minnesota takes its current roster into the '17-'18 season, then we can cancel the parade.