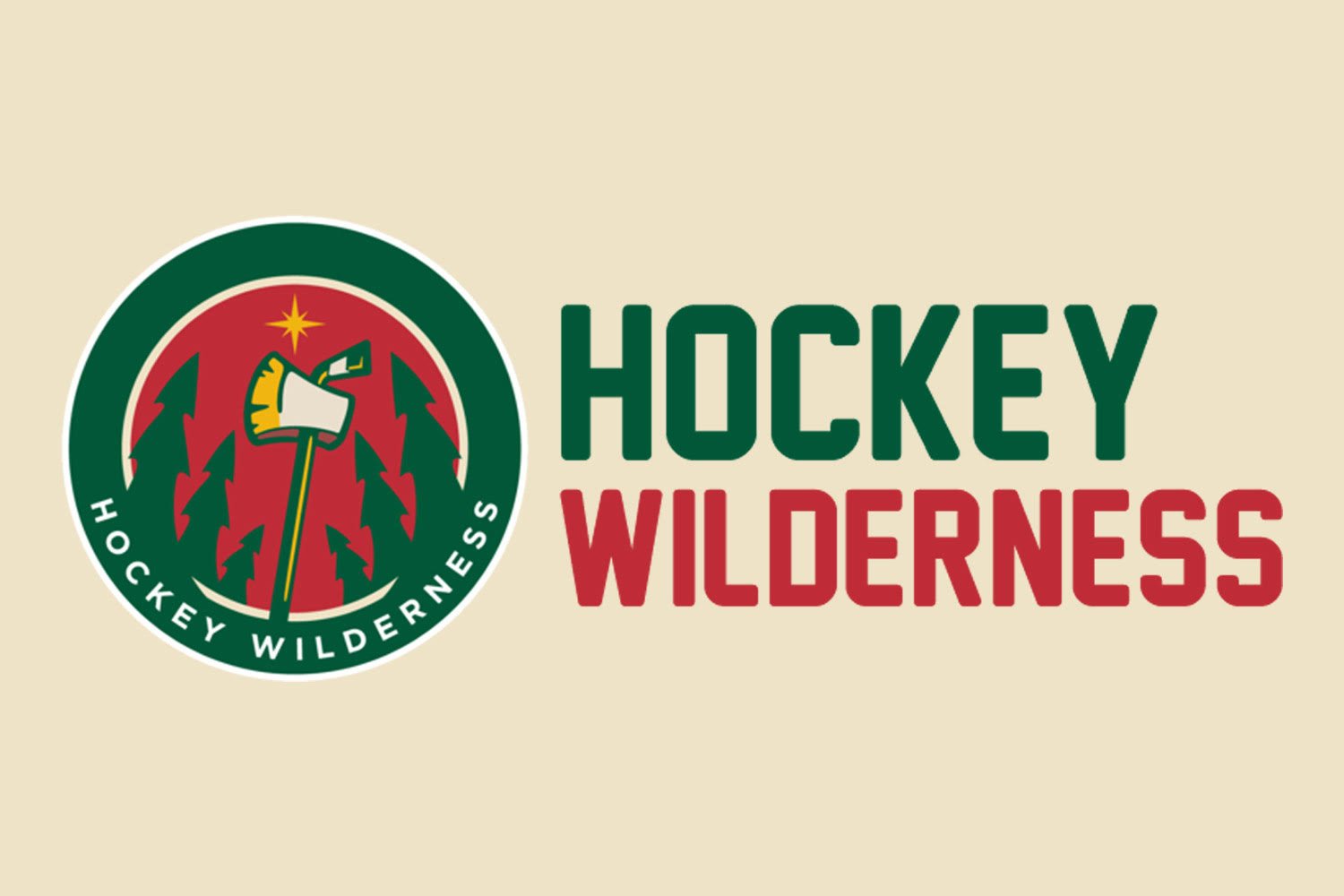 The trial period is over. Joel Eriksson Ek has played 9 games, and the Wild have a decision to make. They can either keep Eriksson Ek with the Minnesota Wild, which will burn a year off his entry level contract, or they can send him to Iowa or back to Sweden. Burning a year off his ELC now doesn't effect all that much immediately. He will still be exempt from the expansion draft and he will still have a couple of years left on a cheap contract. Fletcher has said he isn't worried about burning a year on Eriksson Ek's contract, but when it comes to re-signing him in a few years, the Wild GM might wish he saved that extra year. Later, if the Wild keep Eriksson Ek for 40 games, he will move one year closer to free agency. It's a big decision, but no matter what happens, it's really not the end of the world.
The Swedish center sat last night against the Ottawa Senators as he took a puck to the chin the previous night and because it gave the Wild's front office another chance to ponder over Eriksson Ek's situation. He started the season off well, in Sweden. His visa situation took a little while to resolve, but once he actually started playing, he played quite well.
In his first NHL game, he scored a goal on his first registered shot.
Two games later, he had a three point night, and just a few nights later, he scored again with this beautiful snipe.
Since then he hasn't done much.
While 2 goals and 5 points in 9 games is certainly not bad, his play most recently makes the question of keeping him a more interesting one. If he was playing as well as he did in his first few games, then it would be an easy choice to keep him, but he hasn't. He only has a total of 7 shots which makes for a team leading shooting percentage of 28.6%, and his 5 on 5 SAT% (shot attempts percentage, or Corsi) is the team's worst at 40.00%. Granted he hasn't had the best linemates to help him find the most success recently, but that's probably not going to change anytime soon.
I think he looks better centering his own line than playing on either Eric Staal's or Tyler Graovac's wing, and with Parise set to return soon, maybe he gets a chance to center his own line again. However, who would he be centering? On the fourth line, he would likely center Chris Stewart and one of Graovac, Christoph Bertschy, Zack Mitchell, or another AHL call up, and that's if he manages to take the center role from Graovac, who has played noticeably better since the preseason. Alternatively, the Wild could demote Erik Haula to the fourth line and have Eriksson Ek center Jason Zucker and Jason Pominville. While Zucker seemed to have nice chemistry with Eriksson Ek, he hasn't seemed to lose a step while playing with Haula.
A few days ago, I would've said the Wild not only shouldn't, but can't send Eriksson Ek away. Even if he's only averaging 10 minutes a night and not getting any consistent power play time, the Wild aren't deep enough at center to send him to the minors. I'm not so sure now.
The Wild still aren't very deep at center, but Graovac has been a better fourth line center than Zac Dalpe was. If the Wild sent Eriksson Ek down to Iowa, who could really, really use him, he would still be available to fill in for injuries like he did when Haula was injured. Further, if the Wild decide the trade off between Graovac and Eriksson Ek is too large, it would be a simple matter of switching them in a few games or weeks. In Iowa, Eriksson Ek would likely get much more ice time per night and get power play time. In the long run, this could help grow his play more than playing fourth line minutes in Minnesota.
That said, if the Wild want to roll a fourth line that can score, they have a better chance of doing that with Eriksson Ek than without. Maybe he's just in a slump or playing on the wing just isn't working right now, even if he played wing with Farjestad. Perhaps the recent abnormal game schedule threw off his momentum. Maybe the bottom six is reorganized and everything starts clicking on Tuesday. None of that is terribly beyond reason, and he can likely still do well over a whole season this year. At the moment, however, I think a stint in the AHL could do more good than harm.
With a year off Eriksson Ek's ELC and a fourth line center position on the line, the Wild have to come by a decision soon. If they decide to send him down, that decision could come as soon as today. Until then, what do you think the Wild should do with Eriksson Ek?
All stats courtesy of NHL.com.